A double decker London bus has been completely gutted after fire broke out in the rear of the vehicle.
Pictures emerging from the scene in South London show the route 172 bus completely gutted.
The fire is believed to have broken out in the rear of the bus at about 9.20am on Forest Hill Road in Wood Vale near to Honour Oak Park. Two fire engines attended the blaze after London Fire Brigade was called at 9.08am.
A spokesperson for the Fire Brigade told The Independent that the bus was "100 per cent damaged" and that there was no indication yet what had caused the blaze.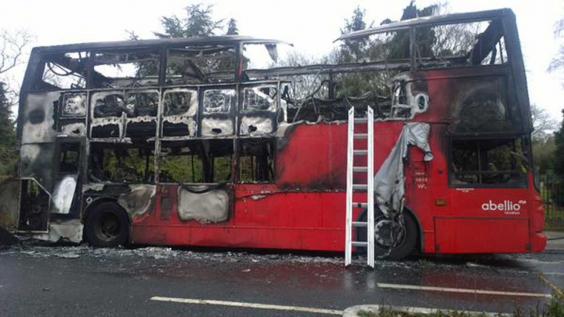 As the fire raged clouds of black smoke could be seen for miles around, the BBC reported.
Chris Lloyd, who was passing the scene after the fire, told The Independent that it was "shocking to see a bus so ruined".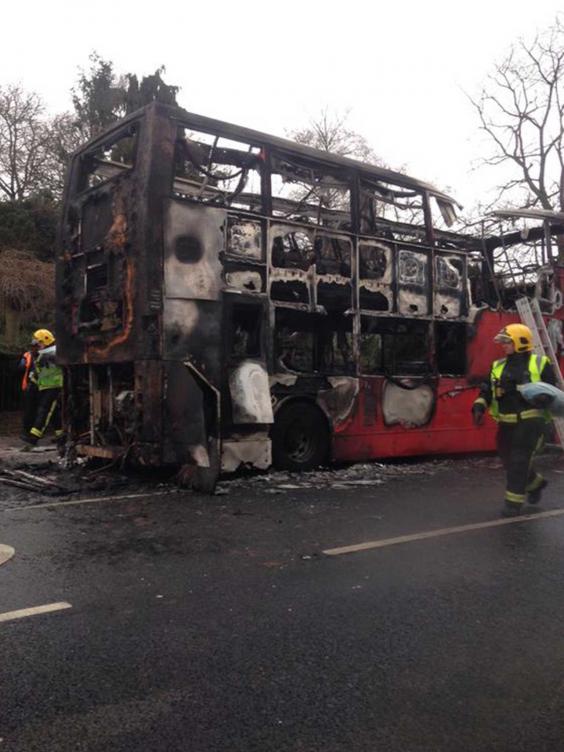 It is thought that the bus was out of service when the fire broke out, with only the driver on board.  London Fire Brigade told the BBC that the fire was quickly put out and no one was hurt.
Reuse content