The only Muslim survivor of the 7/7 London bombings has urged the country to stand together against the growing threat of Islamophobia the way it did against terrorism a decade ago.
Sajda Mughal said she has suffered death threats and online abuse because of her faith since surviving the UK's first suicide bombings at the age of 22, and says her experience is increasingly echoed by friends, family and colleagues.
As the tenth anniversary of the terrorist attack approaches and the country remembers the harrowing event, she said the pain, flashbacks and nightmares she regularly experiences have intensified.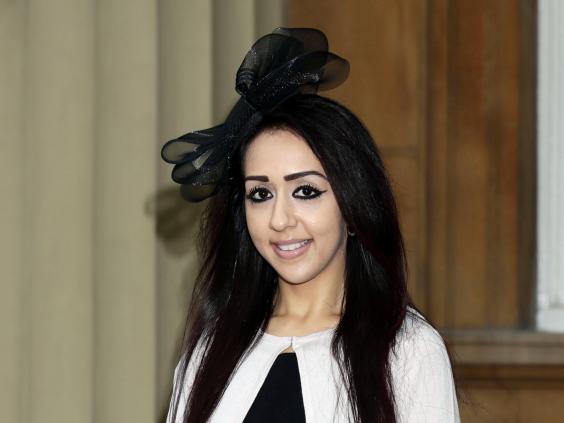 Mrs Mughal, now a mother-of-two from Wood Green, north London, still vividly remembers the searing sense of relief she felt when a distant voice called "it's police, we're coming to get you" as she cowered among the debris of a derailed Tube carriage "preparing myself for death".
As she recalled the morning she took the same Piccadilly Line service as 19-year-old suicide bomber Germaine Lindsay towards Russell Square, she said: "I still remember 7/7 like it was yesterday.
"It was a really loud noise, the loudest noise I've ever experienced.
"The train came to a sudden standstill. It was rush-hour morning so obviously a packed carriage.
"People were falling to the ground, lights went out instantly, black smoke immediately started to appear in the carriage.
"I thought instantly we've derailed. I never thought anything else.
"My next thought was that the train leaving King's Cross is so near it will hit us and we'll all burn to death.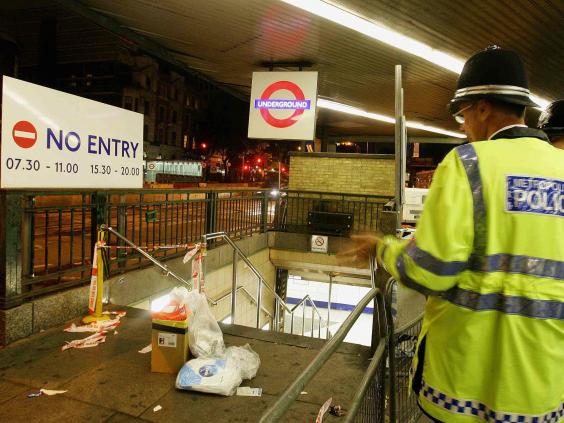 "All around me people were literally pleading for their lives, crying, screaming, people started to then kick, bang and punch the doors. I remember people attending to those who needed help, but I went into shock.
"I remained so still and didn't want to talk to anyone. I genuinely thought that was the day I was going to die so I remember thinking that I hadn't said goodbye to my loved ones, I hadn't got married, I hadn't had children or seen the world. Then I started remembering my childhood, literally I was preparing myself for death.
"That was the day I was going to die."
Instead, it was the day that changed her life.
After surviving the attack which killed 52 people, she turned her back on her City job and joined the north London-based Jan Trust to launch an anti-radicalisation awareness programme aimed at Muslim mothers.
But while she has witnessed the positive affects her work has had on tackling extremism, the campaigner said she has also seen evidence that Islamophobia is on the rise.
First-hand accounts of attacks on women wearing with the veil, vandalism of homes, discrimination in applying for jobs and bullying in schools, as well as social media abuse such as the recently trending hashtag "Kill All Muslims", are among regular reports.
She said: "When we speak to young Muslims they tell us they are experiencing a rise in Islamophobia and they are feeling disconnected from society because of that.
"Extremism to some degree is fuelled by Islamophobia, young Muslims are telling us first hand they have experienced it or their family has and that is making them feel alienated and that leaves some vulnerable to radicalisation.
Terror plots foiled by British security since 7/7 attack
Terror plots foiled by British security since 7/7 attack
1/10 'Poppy terror plot'

Nadir Ali Sayed, 21, his cousin Yousaf Shah Syed, 19, and Haseeb Hamayoon, 27, were charged with terrorism offences over an alleged plot to behead a member of public. The trio were arrested in London and High Wycombe, Buckinghamshire on 6 November - three days before Remembrance Sunday

2/10 Heathrow airport arrests

A 19-year-old from Coventry man was arrested at London's Heathrow airport on suspicion of preparing for acts of terrorism in November 2014

3/10 Extradition of Abu Hamza

Radical muslim cleric Abu Hamza was used as an example of the kind of people the Home Office has extradited

Getty

4/10 South East Counter Terrorism Unit arrests

Six people were arrested on suspicion of terrorism offences after a series of dawn raids in the south of England in October 2014. Three men and three women were detained separately in two properties in Portsmouth, one in Farnborough and one in Greenwich following an operation by the South East Counter Terrorism Unit. Counter-terror officers said they had disrupted what was believed to be the early stages of what could have turned into a "significant plot"

5/10 Law student arrest

A law student who was the subject of a controversial secret trial was convicted for possessing a bomb-making manual, it can now be reported. Erol Incedal, 26, is said to have kept the manual on a memory card adhesive-taped to the inside of his iPhone cover. He now faces a retrial starting on 23 February next year after jurors failed to agree whether he was plotting a terrorist attack

PA

6/10 October 2014 arrests

Three men were arrested in central London on 13 October as part of an investigation into Islamist-related terrorism. The arrests come nearly a week after five men were arrested in dawn raids that Whitehall officials said "may have foiled the early stages" of a plan to attack the UK

Peter Macdiarmid/Getty Images

7/10 Anjem Choudary arrest

Anjem Choudary, the radical activist and co-founder of the banned al-Muhajiroun group, was arrested in September 2014 as efforts intensify to disrupt the ideological backers of young British Muslims travelling to fight in foreign conflicts. Mr Choudary was among nine men held on suspicion of supporting a banned terrorist group and encouraging terrorism. The arrests came shortly after Mr Choudary fired off a series of angry tweets after David Cameron called on MPs to back air strikes against Islamic State militants in Syria

Oli Scarff/Getty Images

8/10 North West Counter Terrorism Unit funds seizing

Police seize £250,000 of cash intended to fund Isis at Manchester Airport and north-west ports. Using powers under the Terrorism Act, the money was confiscated by officers from the North West Counter Terrorism Unit

Getty Images

9/10 Tarik Hassane arrest

A medical student who was offered a place at a London university has been named among four men who are being questioned by counter-terror police after a series of raids across the capital. Tarik Hassane, 21, is believed to have been Tasered when he was arrested on suspicion of being involved in a "significant" Islamist terror plot on 7 October

10/10 Abu Qatada removed from UK

Radical preacher Abu Qatada will not be returning to the UK after being cleared of terror charges in Jordan

Reuters
"What was poignant for me and what stood out (after 7/7) was how Londoners came together to help everyone that day, regardless of your background, and that is what I would like to see happen today to tackle the issues of extremism and Islamophobia we are facing."
Her work with the Jan Trust includes what she believe is the only programme in the world empowering Muslim mothers by teaching them how to use the internet, the dangers of online radicalisation and how to safeguard their children - an initiative she claims has directly prevented teenagers fleeing to Syria.
"Quite often Islamophobia is down to ignorance, so it's about education. It's also about people talking to Muslims and finding out more and having an open dialogue to overcome those misconceptions.
"As we've moved on over the years, we need to be aware, including young people, about what happened (on 7/7) and what is happening in society now with some people going over to Syria to join Isis, as well as the rise in Islamophobia, so we can educate and allow those mindsets to be changed.
"We need to be raising the issue of Islamophobia and that can happen at a young age."
Press Association
Reuse content