Britain's privatised water companies have made windfall profits of over £1bn because government regulators allowed them to charge consumers unnecessarily high prices, MPs have found.
A report from Parliament's Public Accounts Committee has accused Ofwat, the water regulator, of "consistently overestimating" water companies' financing and tax costs when setting price limits. As a result, water companies made gains of at least £1.2bn over the past five years from bills being significantly higher than necessary.
Among those worst hit have been the poorest customers, with average water bills now representing 5.3 per cent of their annual income compared with 2.3 per cent before the recession. The findings will deepen the anger over the money-making powers of Britain's privatised utilities.
Over the past five years, shares in some of Britain's privatised water companies have surged by 50 per cent over a period when the stock market as a whole has barely increased in value. At the same time consumer bills have risen every year on average by 0.5 per cent above inflation with customers paying £396 a year for water and sewage services.
The committee found that Ofwat had been unduly generous to the companies in the assessments that it had made about the cost of borrowing, corporation tax and investment over the past five years – and now has no way of clawing the money back.
In October 2013, Ofwat contacted the companies it regulated to suggest they consider voluntarily forgoing a proportion of bill increases they were entitled to in 2014-15, in light of the generous price review settlement and pressure on household bills.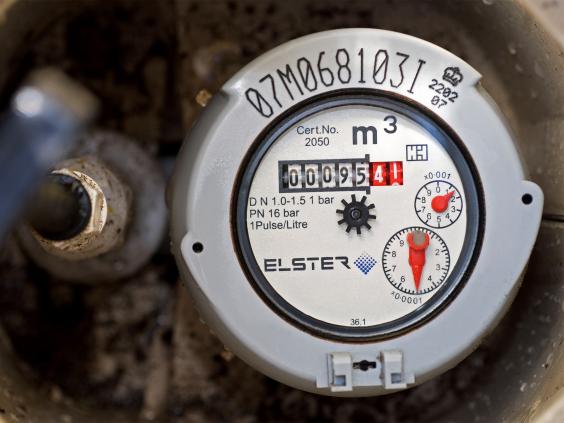 But only six of the 10 largest water companies did so, and Thames Water, one of the biggest companies, continued to pursue a request to increase prices above that allowed for in its settlement. The committee called for Ofwat to review its procedures for agreeing to price rises, and to set out what actions it intends to take to ensure all companies provide a proper share of windfall gains that arise in future to their customers.
Meg Hillier, the committee's chair, said Ofwat was failing to protect the interests of customers, most of whom have no choice over who supplies their water. "Householders will be appalled to learn these bills could have been smaller had Ofwat adopted a different approach to setting price limits for companies," she said. "This approach must be reviewed as a priority. It must move swiftly to present clear plans to achieve a better deal for customers."
Tony Smith, chief executive of the Consumer Council for Water, said the committee's findings echoed concerns they had repeatedly raised. "Ofwat has been too generous to water companies in past price settlements, to the detriment of water customers. We support the committee's view that much more needs to be done to address this issue," he said.
But Cathryn Ross, Ofwat's chief executive, insisted that "holding companies to account" was at the "heart of what we do". "The PAC's comments on gains relate to decisions Ofwat made six years ago. Since 2012, we've stressed that customers are having a really tough time, and stepped in to claw back £435m from companies.
"We then challenged companies to reduce bills further, resulting in £3bn of savings, which will mean bills fall 5 per cent in real terms over the next five years. Service will continue to improve and we will have kept bills below inflation over two decades."
UK news in pictures
UK news in pictures
1/30 19 May 2016

Cadbury has unveiled the UK's first ever Monster Truck taxi. The vehicle takes to the streets of London and will then set off on a journey across the country, making a stop in Manchester, Birmingham and Liverpool where it will give chocolate fans the chance to enjoy an exhilarating experience inside the cab, as well as sample some delicious new product

2/30 19 May 2016

Greenpeace activists hang banners on the front of the British Museum in London. The protest was aimed at BP's sponsorship of one of the Museum's new exhibits 'Sunken Cities'

Getty Images

3/30 18 May 2016

Britain's Queen Elizabeth II reads the Queen's Speech during the State Opening of Parliament in the House of Lords in London

AP

4/30 17 May 2016

Nadiya Hussain poses with a Great Fire of London inspired bake at The London Dungeon, which marks the 350th anniversary of the Great Fire of London

Getty Images

5/30 16 May 2016

A huge six-metre statue of Monkey has sailed down the Thames, enjoying a fresh tasting cup of PG tips Green Tea. The two-storey topiary was crafted from 110,486 fabricated green tea leaves

PA

6/30 15 May 2016

Camilla, Duchess of Cornwall, Prince Philip, Duke of Edinburgh and Catherine, Duchess of Cambridge along with Queen Elizabeth II during the final night of the Queen's 90th birthday celebrations in Windsor

Getty Images

7/30 14 May 2016

Participants gather in Clerkenwell ahead of the annual Tweed Run in London. The Tweed Run sees cyclists in vintage and period dress ride through the city

Getty Images

8/30 13 May 2016

Managing Director of the International Monetary Fund Christine Lagarde meets with Britain's Chancellor George Osborne at the Treasury, prior to a press conference in London. The IMF Director warned of the risks to the UK economy should British voters chose to quit the EU in the forthcoming referendum during the conclusion of their Article IV mission to the United Kingdom

Getty Images

9/30 12 May 2016

Protesters throw fake money as they take part in a demonstration against tax havens in London. The protest, organised by Oxfam, ActionAid and Christian Aid, turned part of Trafalgar Square into a 'tropical tax haven' to highlight tax dodging as an international corruption summit hosted by David Cameron was held in nearby Lancaster House

Getty Images

10/30 11 May 2016

Patricia Scotland (R), secretary-general of the Commonwealth walks with Nigerian President Muhammadu Buhari (C) on their way to address delegates at a conference to tackle corruption at the Commonwealth Secretariat in London

Getty Images

11/30 10 May 2016

Jeremy Corbyn speaks beside shadow Minister for Young People and Voter Registration, Gloria De Piero (2nd L) and deputy leader of the Labour Party, Tom Watson (L), in front of the 'Labour In For Britain' campaign bus at a launch in central London

Getty Images

12/30 9 May 2016

British Prime Minister David Cameron delivers a speech on the European Union (EU), at the British Museum in London. Prime Minister David Cameron warned that if Britain left the European Union it would put peace and stability on the continent at risk

Getty Images

13/30 8 May 2016

Mary Berry and Nadiya Hussain attend the House Of Fraser British Academy Television Awards 2016 at the Royal Festival Hall in London

Getty Images

14/30 7 May 2016

Britain's incoming London Mayor Sadiq Khan attends his swearing-in ceremony at Southwark Cathedral. London's new mayor Sadiq Khan thanked voters for choosing 'unity over division' as he was elected Saturday, becoming the first Muslim leader of a major Western capital

Getty Images

15/30 6 May 2016

Scotland's First Minister and SNP leader Nicola Sturgeon addresses the media outside Bute House, the official residence of the Scottish First Minister, in Edinburgh. Scottish nationalists won a third term in power but lost their outright majority in one of a series of local and regional elections seen as a key test for Labour leader Jeremy Corbyn

Getty Images

16/30 5 May 2016

Labour Party Mayoral candidate Sadiq Khan and his wife Saadiya pose outside The Richardson Hall St Alban's Church Centre in Streatham after casting their votes in London's Mayoral and Assembly elections

Getty Images

17/30 4 May 2016

An elderly couple relax in the afternoon sunshine in Green Park, central London

Getty Images

18/30 3 May 2016

A London Air Ambulance takes off from Parliament Square in London. The Air Ambulance is thought have been for a man who jumped off Westminster Bridge

Getty Images

19/30 2 May 2016

Leicester City fans celebrate their team becoming the English Premier League champions in central Leicester, after Chelsea held Tottenham Hotspur to a 2-2 draw. Leicester City completed their fairytale quest for the Premier League title after Eden Hazard's stunning late goal earned Chelsea a 2-2 draw with second-place Tottenham Hotspu

EPA

20/30 1 May 2016

Demonstrators from the Democratic Party of Alahwaz protest in Trafalgar Square during a May Day rally in London

Getty Images

21/30 30 April 2016

Sir David Attenborough and David Mooney attend the launch of the London Wildlife Trust's new Flagship nature reserve Woodberry Wetlands in London

Getty Images

22/30 29 April 2016

Sir Peter Soulsby, Mayor of Leicester hangs a 10ft Leicester City FC scarf around the Liberty Statue during a Leicester Backing the Blues Campaign in support of Leicester City

Getty Images

23/30 28 April 2016

SNP leader Nicola Sturgeon is given a kiss by five-year-old Holly in South Queensferry. Sturgeon has launched her party's final week of campaigning setting off on a seven day push for votes around Scotland

Getty Images

24/30 27 April 2016

Floral tributes to the victims of the Hillsborough disaster lie at the foot of the Hillsborough memorial at St John's gardens in Liverpool. Thousands of sympathisers were expected to pay an emotional tribute to the Hillsborough disaster victims after a landmark inquest found that 96 Liverpool football fans were unlawfully killed

Getty Images

25/30 26 April 2016

Relatives react after the jury delivered its verdict at the new inquests into the Hillsborough disaster, in Warrington

Reuters

26/30 26 April 2016

Doctor in acute medicine, Melissa Haskins, holds up a 'I ain't afraid of no Hunt' sign whilst striking with other junior doctors outside her hospital, St Thomas' Hospital in London

Getty Images

27/30 25 April 2016

An all-new interactive Digital Library from Vodafone and the British Library, giving the public free access to Shakespeare's iconic classics through scanning QR codes on the spines of virtual books

Oliver Rudkin

28/30 24 April 2016

Isla Stanton, 9, walks through bluebells in woodlands near Ashford, Kent

29/30 23 April 2016

Wearing masks of the "Bard of Avon", members of the public prepare for the parade marking the 400 years since the death of William Shakespeare, in Stratford-upon-Avon. William Shakespeare's hometown of Stratford-upon-Avon leads the global celebrations to mark 400 years since the playwright's death, with enough star-studded plays, concerts and parades to bring the town to a standstill

AFP or licensors

30/30 22 April 2016

Queen Elizabeth II and Prince Philip, Duke of Edinburgh stand with US President Barack Obama and First Lady of the United States, Michelle Obama in the Oak Room at Windsor Castle ahead of a private lunch hosted by the Queen in Windsor. The President and his wife are currently on a brief visit to the UK where they will have lunch with HM Queen Elizabeth II at Windsor Castle and dinner with Prince William and his wife Catherine, Duchess of Cambridge at Kensington Palace. Mr Obama will visit 10 Downing Street on Friday afternoon where he is to hold a joint press conference with British Prime Minister David Cameron and is expected to make his case for the UK to remain inside the European Union
How our bills are decided
Q | Who sets what we pay in water bills?
A | Because Britain's privatised water industry is an effective monopoly and nobody has a choice over who provides their water and sewage services, all price rises have to be approved by the regulator, Ofwat. Annual price rises or cuts are usually set every five years so that companies can plan long-term investment decisions with certainty.
Q | So what has the Public  Accounts Committee found?
A | Parliament's spending watchdog claims that, over the last five-year period, the water companies have charged us over £1.2bn more than they should have done – and Ofwat has let it happen.
Q | How could they do this?
A | Ofwat made assumptions about the cost of borrowing, levels of taxation and other costs facing the industry, which turned out to be inaccurate. As a result of the assumptions, the companies were far more in profit than they were meant to be.
Q | So consumers will get this money back now, right?
A | Wrong. Ofwat has no power to claw the money back by lowering future bills.