The Archbishop of York has rejected allegations he is promoting the theory that female bishops are "tainted" after it emerged he will not lay on of hands on a male priest in a subsequent consecration.
Archbishop John Sentamu will consecrate the Anglican Church's first female bishop Reverend Libby Lane when she becomes Bishop of Stockport on Monday. During the ceremony, he will "lay on of hands" on her.
The following week, he will not lay hands on Reverend Phillip North when he becomes Bishop of Burnley.
Mr North, a member of the conservative Company of Mission Priests group who do not marry, opposed women as bishops.
Women and the Church (WATCH) said they were "saddened" by the "unprecedented" decision.
In a statement the organisation, which campaigns for the promotion of women within the Anglican Church, said: "We are saddened that there will be such a powerful visual sign of a divided College and House of Bishops at the moment of consecration." 
The Archbishop has rejected these claims, releasing his own statement which claimed that although archbishops "normally" act as chief consecrator, they "have always had the power to delegate the role on a particular occasion."
"Any suggestion that the arrangements proposed for the consecration of the Bishop of Burnley are influenced by a theology of 'taint' would be mistaken."
In consecration ceremonies usually, all the bishops and archbishops present are expected to lay their hands on the individual and pray for them.
At Rev North's consecration only two bishops – neither of whom has consecrated a female bishop – will lay hands on him.
The decision is being seen by some as an attempt by the Anglican Church to walk a middle path: tempering the satisfaction of the pro-female bishop lobby with the disappointment of those more conservative elements in the religious organisation.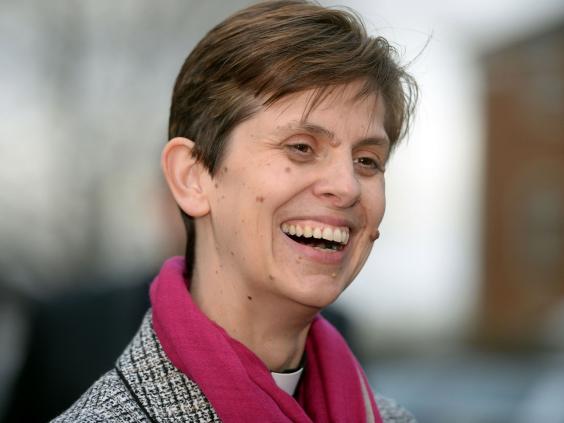 Laying on of hands is important to many as part of the belief (stemming from the Roman Catholic Church) that bishops continue to the same line of "apostolic succession" from Jesus's disciples.
The split, which originated in the early 1990s with the ordination of female priests, has seen "flying bishops" emerge to avoid non-traditional congregations and who do not ordain women.
This practise has led to accusations of "second class" clergy and is widely referred to as the "theology of taint" through its implications of avoidance.
Reuse content