Baroness Patricia Scotland, the former Labour minister, will spend the first two years of her tenure as the Commonwealth's top diplomat persuading 40 of its member states to decriminalise homosexuality. 
LGBT groups were furious that the issue was not on the agenda for this weekend's Commonwealth Heads of Government Meeting (CHOGM) in Malta, even though consensual homosexual activity is still only legal in 13 of the 53 countries who are taking part. 
A report this month by the Kaleidoscope Trust shows that more than 90 per cent of LGBT Commonwealth citizens live in jurisdictions where they are treated as criminals or suffer discrimination. 
Testimony from LGBT people in that report ranged from the struggle to find work in Rwanda to being pelted with stones in unprovoked attacks in Dominica. In some Nigerian states, homosexuality for men is punishable by death by stoning. The same punishment is being introduced in Brunei, where a civil servant was fined £470 this year for cross-dressing in public. 
Speaking to The Independent on Sunday on the fringes of CHOGM, where on 27 November she was named the next Secretary-General of the Commonwealth, Baroness Scotland said she would "absolutely" be talking to member states about LGBT rights. However, she refused to guarantee that the issue would be on the agenda at the next CHOGM, noting that the Commonwealth operated by consensus and so needed to be persuaded rather than told what to do. 
Baroness Scotland said: "What we have to accept is that this [decriminalising homosexuality] is something that will depend on consensus. We do not have the right or opportunity to force states, but we can start a really good conversation to work with them so they understand the economic issues in relations to human rights and make the change. The one thing I have to do is to build consensus and trust and I can hope it will [be on the next Chogm agenda]." 
Sources at No 10 said Mr Cameron had also raised the problem with the current Secretary-General, Kamelesh Sharma, about two weeks ago. The Prime Minister also confirmed that he mentioned LGBT human rights abuses at a summit session on 28 November. He added: "The Commonwealth must stand up for human rights around the world, including LGBT rights, and I made that clear in my contribution this morning and it must do more to hold countries to account when they fail to live up to their responsibilities as Commonwealth members." 
But Tim Farron, the Liberal Democrat leader, said last night that the issue should have received greater prominence in Malta. He said: "Sadly, a majority of Commonwealth nations criminalise LGBT people, and in some places homosexuality still faces the death penalty.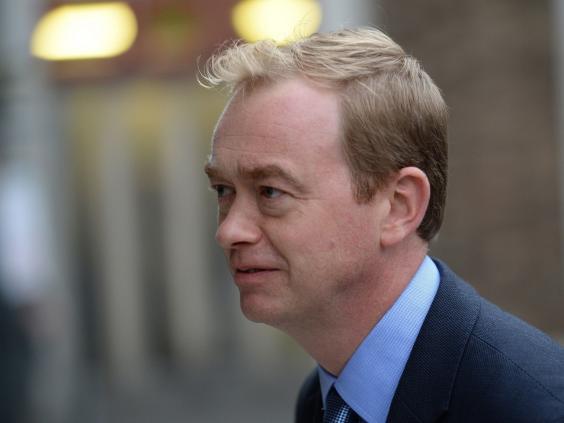 "The Government should have used the meeting in Malta to press commonwealth countries to live up to our collective values. We must be a beacon of human rights, tolerance and the defence of minorities. The British government must use our strong position to press the case for better LGBT rights in other Commonwealth nations." 
The Kaleidoscope Trust has demanded that LGBT rights are made a "substantive" agenda item at the next Commonwealth summit. Its executive director, Dr Felicity Daly, said last week: "The Commonwealth, as a network of states, institutions and civil society actors, must play a vital role in ensuring equality for all, regardless of sexual orientation or gender identity."
The issues that were prioritised for discussion in Malta instead included tackling the impact of climate change on poor nations – ahead of the Paris climate summit this week – extremism and corruption. 
Mr Cameron said corruption was "the cancer at the heart of so many of the problems we face today", alluding to the way that funnelling money illegally funds terrorism. London is hosting an international anti-corruption conference in May. 
Britain will also host the next CHOGM, delayed from 2017 to spring 2018 after Vanuatu was forced to pull out. The tiny state's 65 inhabited islands were devastated by Cyclone Pam earlier this year. 
Mr Cameron had not openly backed the candidacy of Baroness Scotland, who was attorney-general under Gordon Brown, but it is understood he was supportive. He said that Baroness Scotland, who was nominated by the country of her birth, Dominica, was "the right person to steer the Commonwealth through reform". 
Baroness Scotland, who has dual nationality, is both the first woman and the first Briton to hold the job, which carries a salary of nearly £160,000. She starts the role in spring, when she will be given a four-storey Edwardian mansion in London as her official residence. 
Mr Cameron moves on to Brussels today to discuss his proposed EU reforms with the European Council president, Donald Tusk.