He's a member of one of the most successful boybands in British history, but Blue's Simon Webbe was battling severe depression until he got the call to join Strictly Come Dancing.
The singer has revealed how he turned to drinking a bottle of brandy a day after a reunion tour with his band finished and property losses forced him to declare bankruptcy last year.
At his lowest ebb, the 36-year-old said he even contemplated suicide.
It was after waking up from a performance in Kazakstan with bruises on his face and no memory of where he was that Webbe turned to band mates Lee Ryan, Duncan James and Antony Costa for help.
Speaking to the Daily Mirror, he said: "I didn't leave the house for weeks on end except to buy bread or milk. I hated who I was and started questioning my whole life. I was really depressed.
"I never attempted suicide but I thought about it. I turned mirrors round so I didn't have to look at myself. I didn't want to be here, didn't want to be a part of anything. I wanted to black out."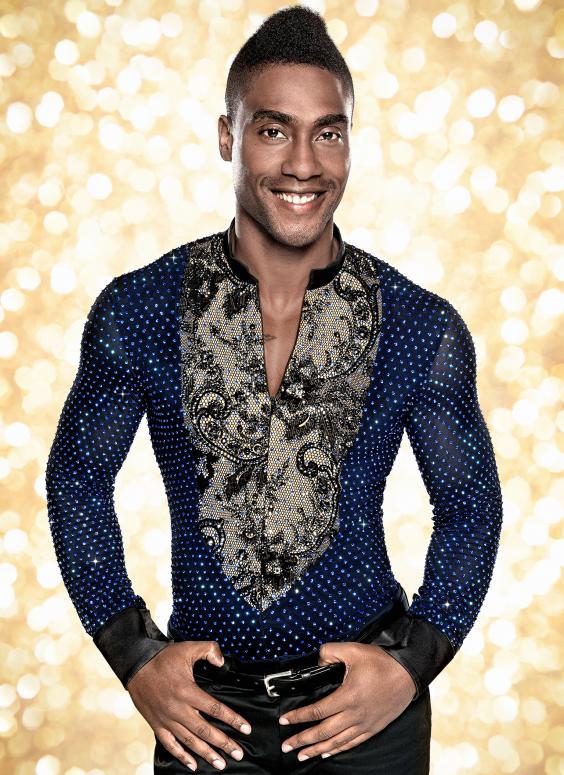 "I said to the boys, 'I need to talk to you'. I said I didn't want to be here anymore."
"I didn't feel myself. And they were there for me. Lee was saying, 'Something good is going to happen to you - I can feel it'. A few weeks later I got the call from Strictly and everything changed."
Webbe, who is partnered with Kristina Rihanoff on the BBC hit show, said he decided to explain that he was "okay but working through some things" after fans picked up that his usual spark and confidence was lacking.
But, he added: "I'm the happiest I've been in a long time."
Reuse content