Bullying partners who cause psychological harm through non-violent behaviour could now face jail-time under new domestic violence laws proposed by the Home Secretary.
Theresa May on Wednesday put out a consultation paper looking at criminalising "controlling behaviour" from emotionally abusive partners, such as threatening victims with the use of violence, cutting them off from friends and family, and refusing them access to money in order to limit their freedom.
The consultation document proposes that the worst cases of this behaviour, which would be identified through "patterns of coercive and controlling behaviour in intimate relationships," should be prosecuted.
Currently, non-violent and coercive behaviour as a criminal offence is included in legislation that covers stalking and harassment, but not its use within intimate relationships.
In the past year alone, 27,300 domestic abuse-related harassment crimes were reported to police, accounting for 49% of all such crimes reported.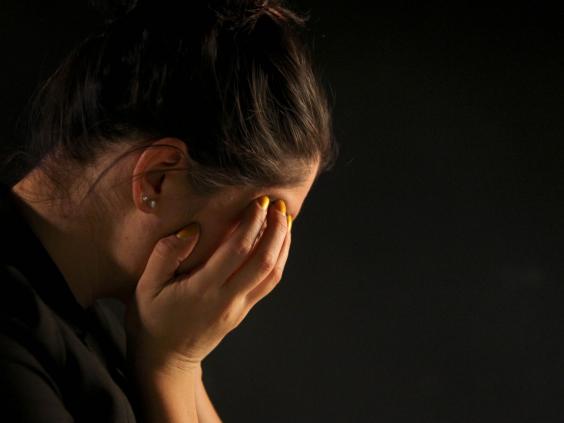 Earlier this year HMIC published a damning report highlighting the "alarming" failure of police across the country to deal with victims and cases of domestic abuse professionally enough. It found that the treatment of victims was "often a lottery" depending on where they lived, and that some women were put at "unnecessary and unavoidable risk". 
Shadow Home Secretary Yvette Cooper spoke out about the attitude towards domestic abuse in July, saying: "Two women are killed by their partner or ex each week. If this happened at football games there would be a national outcry."
But Ms May has highlighted in this paper that "within every community there are people living in fear of those closest to them".
Video: Home Office minister Norman Baker discusses new domestic abuse law  
She said: "The terrifying reality is that for the most part these appalling crimes happen behind closed doors. I am clear that this must stop. We must bring domestic abuse out into the open and send a clear message that it is wrong to put your partner or your family in fear."
The Government is working with Women's Aid, the charity which works to end domestic violence, on the consulation.
The charity said the change would give victims greater confidence to speak out sooner.
Chief executive Polly Neate said: "This is a vital step forward for victims of domestic violence. Two women a week are killed by domestic violence, and in our experience of working with survivors, coercive controlling behaviour is at the heart of the most dangerous abuse."
"We look forward to working closely with the Home Office, the police and the Crown Prosecution Service to ensure this change gives victims greater confidence to speak out sooner, and perpetrators of domestic violence are identified and dealt with more swiftly and effectively," she said.