A Christian social work student has been expelled from his course after voicing anti-gay marriage opinions on Facebook.
Felix Ngole, 38, was a second-year masters student at Sheffield University when he shared a Facebook post saying "I stand with Kim Davis" - the American county clerk who was jailed for refusing to issue marriage licences to same-sex couples.
He also commented on the link quoting a bible verse from Leviticus calling homosexuality an "abomination" in September 2015.
Two months later he said he received an email from the university asking him to attend a meeting to discuss the posts and the father of four was then referred to a fitness to practise committee, which decided he should be ejected from the course.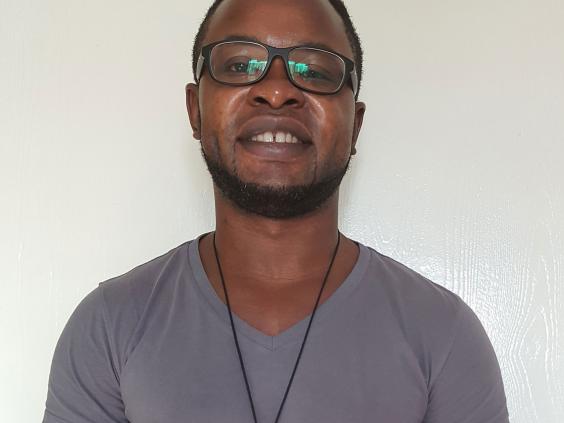 A letter revealing the committee's decision later told him his actions had "transgressed boundaries which are not deemed appropriate for someone entering the social work profession" and ordered him to hand in his student card.
The committee said its decision was not based on his views but the act of publicly posting them "may have caused offence to some individuals".
Mr Ngole said: "My beliefs about marriage and sexual ethics reflect mainstream, biblical understanding, shared by millions around the world.
"Simply expressing that understanding, in a personal capacity, on my Facebook page, cannot be allowed to become a bar to serving and helping others in a professional capacity as a social worker.
Mr Ngole is appealing against the decision, but if it is not overturned it may prevent him from becoming a social worker.
He believes the decision is an effective "bar to office for Christians" and that he may suffered discrimination.
LGBT rights across the globe
LGBT rights across the globe
1/7 Russia

Russia's antipathy towards homosexuality has been well established following the efforts of human rights campaigners. However, while it is legal to be homosexual, LGBT couples are offered no protections from discrimination. They are also actively discriminated against by a 2013 law criminalising LGBT "propaganda" allowing the arrest of numerous Russian LGBT activists. (Picture: Riot police hold an LGBT activist during a Moscow rall.)

AFP/Getty

2/7 Mauritania

Men who are found having sex with other men face stoning, while lesbians can be imprisoned, under Sharia law. However, the state has not reportedly executed anyone for this 'crime' since 1987. (Picture: Chinguetti Mosque, Mauritania.)

ALAMY

3/7 Saudi Arabia

Homosexuality and transgender is illegal and punishable by the death penalty, imprisonment, corporal punishment, whipping and chemical castration. (Picture: The emblem of Saudi Arabia above the embassy in London.)

Bruno Vincent/Getty Images

4/7 Yemen

The official position within the country is that there are no gays. LGBT inviduals, if discovered by the government, are likely to face intense pressure. Punishments range from flogging to the death penalty. (Picture: Yemen's southern port of Aden.)

Getty

5/7 Nigeria

Both male and female same-sex sexual activity is illegal and in some northern states punishable with death by stoning. This is not a policy enacted across the entire country, although there is a prevalent anti-LGBT agenda pushed by the government. In 2007 a Pew survey established that 97 per cent of the population felt that homosexuality should not be accepted. It is publishable by 14 years in prison. (Picture: The northern Nigerian town of Damasak.)

Reuters

6/7 Somalia

Homosexuality was established as a crime in 1888 and under new Somali Penal Code established in 1973 homosexual sex can be punishable by three years in prison. (Picture: Families use a boat to cross a flooded Shebelle River, in Jowhar.)

Reuters

7/7 Iraq

Although same-sex relationships have been decriminalised, much of the population still suffer from intense discrimination. Additionally, in some of the country over-run by the extremist organisation Isis, LGBT individuals can face death by stoning. (Picture: Purported Isis fighters in Iraq.)

Getty Images
He said: "I wonder whether the university would have taken any action if a Muslim student who believes in Sharia law, with its teaching about women and homosexuality, had made moderate comments on his Facebook page. I don't think so."
Andrea Williams, chief executive of the Christian Legal Centre, which is supporting Mr Ngole, said: "Sadly, this is yet another case of Christians being 'neutered' in the public arena, and of censorship of views."
A spokeswoman said Sheffield was "concerned" about reports of Mr Ngole's case in the media which were "factually incorrect". 
She said: "The individual concerned is currently appealing the decision of a Fitness to Practise Committee, relating to professional registration and the standards of the relevant professional body. These standards are nationally determined by the Health and Care Professions Council. As the case is subject to appeal, the University of Sheffield will not comment on this case at this time."