When Suzanne and Helen opened the door of the cramped, box-like apartment in Albert Road, I didn't even notice the small, huddled figure on the sofa. It was only when Helen, one of the two people who look after Clare Hollingworth in her Hong Kong home, stood aside that I saw the very elderly lady in a red cardigan with thin hair and jutting jaw and heavy spectacles and realised that I was looking at the reporter who wrote the greatest scoop of the Second World War. 
Yes, in August of 1939, this crouched little woman – 104 years old, sightless now and moving only with the greatest difficulty around her tiny flat – boldly crossed the Polish-German frontier in a British diplomat's car and saw General Gerd von Rundstedt's Wehrmacht tanks, in their thousands, lined up to invade Poland.
There are some interviews that a journalist remembers – those that betray a politician's cruelty, a soldier's brutality, the courage of a doctor under fire, the kindness and dignity of a man or woman who have lost their family – but in this little home on the far side of the world, I was lost. How do you talk to a colleague who has been deprived of much of her memory, whose moments of extraordinary vision and bravery return only in occasional seconds of clarity and then bleakly disappear? Did she think, when she reported the German invasion of Poland, that the Nazis would win the war, I asked her? "No, I thought they'd lose the war," she answers emphatically. "Because they didn't care about people." As good a description of all fascist dictatorships, I suppose.
But then she confuses her father with a family doctor called Anderson – "a handsome man" – and announces that she wrote her last report only the day before we meet – I know the feeling well! – and makes it clear that she still thinks she is a working correspondent. "I've been lucky so far," she says. "I work hard." Yes, maybe luck is what it is all about, surviving as a correspondent. And Clare Hollingworth has been very, very lucky. She reported from Poland, Germany, Algeria, Beirut, India, Israel and China. "I enjoy action," she once told a radio interviewer. "I enjoy being in a plane when they're bombing something." 
But her greatest scoop remains her first. She borrowed the British consul's car, a Union flag fluttering on the bonnet, to drive over the still – just – peaceful frontier from Poland into Germany in August 1939, bought some batteries and wine at a local shop and, driving back, noticed that the wind lifted some vast hessian sacks in a valley below her – and revealed hundreds of Wehrmacht tanks lined up in battle order.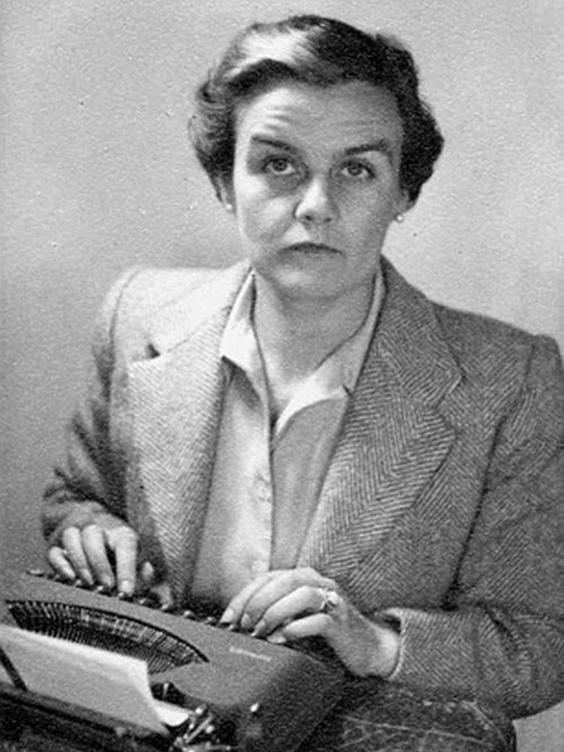 "The frontier is still closed to local traffic," she wrote. "Everywhere I saw signs of the most intense military activity. In the two miles between Hindenburg and Gleiwitz, I was passed by 65 military dispatch riders on motorcycles. The only cars to be seen were those belonging to the military."
"1,000 TANKS MASSED ON POLISH FRONTIER – TEN DIVISIONS REPORTED READY FOR SWIFT STROKE" was The Daily Telegraph's headline next morning. By then, Clare was back in her Polish hotel in Katowice and saw the first German tanks moving past her window. When she called the British embassy in Warsaw, a diplomat refused to believe her story – so she held the telephone out of her bedroom window so he could hear the sound of German tank tracks. 
When I ask her, all of 77 years later, whether the embassy really didn't believe the Germans had invaded, she thinks for a while. "They knew," she says. "Oh yes, they did." But the Telegraph's foreign desk was seemingly more sceptical. "They wanted London to be the place of power politics," she remarks, by which I think she means – and this is the problem when you talk to such an elderly soul, there have to be assumptions – that the desk thought they knew better than she did. She has written, long ago, of her problems with her employers. But did she know she had written the biggest scoop of the century? "I had a pretty good idea," the old lady beside me says. And she smiles and laughs a little and asks for a glass of wine.
Helen brings the wine – we have been joined by her great-nephew Patrick from Moscow and an American ex-journalist friend, Cathy Hilborn Feng – and gives the glass to her, half wine, half water, to sip. Patrick gestures to a grey filing cabinet by the window and pulls open one of the lower drawers. It is packed to the brim with unopened champagne bottles, gifts from the flock of journalists who have come, over the years, to celebrate Clare Hollingworth's endless birthdays – champagne to be enjoyed, no doubt, over the birthdays to come. Patrick takes care that her passport remains up to date – part of Clare's world in which a newspaper may still call on her for one final assignment.
World news in pictures
World news in pictures
1/30 17 August 2016

Indonesian students play traditional drums called "Dol" from Bengkulu province as they participate in the Indonesian Independence day ceremony in Jakarta

AFP/Getty Images

2/30 17 August 2016

A woman attempts to cover a tear gas canister fired by police at a crowd in Srinagar protesting against the recent killings in Kashmir

REUTERS

3/30 17 August 2016

Participants struggle to reach the prizes on the top of greasy slippery poles in Jakarta, as part of Indonesia's celebrations to mark its 71st independent day anniversary

AFP/Getty Images

4/30 16 August 2016

An air tanker drops fire retardant on the Blue Cut wildfire in Lytle Creek, California. The fire is currently 9,000 plus acres, with 700 personnel on scene. Fifty-seven engines, 8 crews, 8 air tankers, 2 Very Large Air Tankers (VLATS), with additional firefighters and equipment on order

AFP/Getty Images

5/30 16 August 2016

Free Syrian army fighters stand atop of a hill as the moon is seen in the background in the south of Nawa city, in Deraa Governorate, Syria

REUTERS

6/30 16 August 2016

A Palestinian youth is being evacuated after he was wounded during clashes with Israeli soldiers conducting searches in the Palestinian al-Fawwar refugee camp, south of the West Bank city of Hebron

AFP/Getty Images

7/30 16 August 2016

AFP/Getty Images

8/30 16 August 2016

Mine workers sing as they wait for the commemoration to get under way near Marikana in Rustenburg, South Africa. On 16 August 2012 police shot and killed 34 Lonmin striking miners, apparently while trying to disperse them and end their strike. Ten people, including two police officers and two Lonmin security guards, were killed in the preceding week

AP

9/30 16 August 2016

People look at a crater caused by a Saudi-led coalition air strike at the yard of a hospital operated by Medecins Sans Frontieres in the Abs district of Hajja province, Yemen

REUTERS

10/30 15 August 2016

People cool off at a swimming pool in Daying county, China

REUTERS

11/30 15 August 2016

Turkish soldiers from a military guard of honor carry coffins during a mass burial ceremony for Turkish Cypriots who went missing in 1974 and whose remains have been found by the Committee on missing people in Cyprus (CMP), at a cemetery in the village of Tashkent (Vouno) in the self-declared Turkish Republic of Northern Cyprus. More than 30 Turkish Cypriots, who had disappeared in Tochni near the coastal southern city of Limassol in August 1974 and were found in 2014 in a mass grave in the village, were buried during the ceremony

AFP/Getty Images

12/30 15 August 2016

Indian paramilitary soldiers hug each other as they react to the news of killing of two suspected rebels in a gun-battle in the Nowhatta neighborhood of Srinagar, Indian controlled Kashmir. Suspected separatist rebels and government troops were engaged in two gun battles in Indian-controlled Kashmir despite a complete security lockdown in the disputed region as India celebrated its independence from British rule

AP

13/30 14 August 2016

A spectator poses ahead of the Women's Marathon during the athletics event at the Rio 2016 Olympic Games at Sambodromo in Rio de Janeiro

AFP/Getty Images

14/30 14 August 2016

Family members of Sylville Smith gather where he was shot and killed by police in Milwaukee. Police say a black man whose killing touched off arson and rock-throwing, was shot by a black officer after turning toward him with a gun in his hand

AP

15/30 14 August 2016

Men carry a dog, wearing a costume and seated on a stool, as a form of respect as they believe that dogs found water for their ancestors, during a local festival for the Miao ethnic minority in Jianhe county, Guizhou Province, China

REUTERS

16/30 14 August 2016

A truck burns in the town of Lower Lake, California. A wildfire destroyed at least four homes and forced thousands of people in two Northern California towns to flee as flames jumped a road and moved into populated areas

AP

17/30 14 August 2016

Kurdish Peshmerga forces fire a rocket toward Islamic State militants on the southeast of Mosul , Iraq

REUTERS

18/30 14 August 2016

An armed boy walks as he attends a gathering held by tribesmen loyal to the Houthi movement to show support to a political council formed by the movement and the General People's Congress party to unilaterally rule Yemen by both groups in Sanaa

REUTERS

19/30 13 August 2016

A jockey takes part in a traditional cattle race or "Pacu Jawi", to mark the end of the rice harvest in Tanah Datar, West Sumatra, Indonesia

REUTERS

20/30 13 August 2016

Rescue workers carry a survivor on a stretcher, after he was extracted from a collapsed wall in an informal settler house, just beside the city jail building in Manila

AFP/Getty Images

21/30 13 August 2016

Revellers take part in the Monsoon Holi Madrid festival in Madrid, Spain

REUTERS

22/30 13 August 2016

Revellers chat on Havana's Malecon seafront before performing at a carnival parade, Cuba

REUTERS

23/30 13 August 2016

A man fights against the active front of a forest fire near Arouca, Portugal

REUTERS

24/30 12 August 2016

A meteor streaks past stars in the night sky above medieval tombstones in Radmilje near Stolac, south of Sarajevo, Bosnia and Herzegovina

REUTERS

25/30 12 August 2016

An injured man receives first aid after two bombs exploded in the Thai seaside resort of Hua Hin

Reuters

26/30 12 August 2016

Children try to push an injured and weak dolphin back into the water after it washed ashore during bad weather and high tide on a beach in Cilacap, Central Java, Indonesia

REUTERS

27/30 12 August 2016

A man collects coconuts and other items thrown as offerings by worshippers in the Sabarmati river, a day after the "Dashama" festival in Ahmedabad, India

REUTERS

28/30 11 August 2016

An injured riot policeman is helped by comrades during clashes with independent miners against Bolivia's President Evo Morales' government policies, in Mantecani near La Paz, Bolivia

REUTERS

29/30 11 August 2016

A team equipped with anti mosquito spray packs walks through the Koumassi district of Abidjan during an operation aimed at preventing the spread of the zika virus in Côte d'Ivoire

AFP/Getty Images

30/30 11 August 2016

An Indian policeman uses a slingshot during clashes with demonstrators following a protest in Srinagar against the recent killings in Kashmir

REUTERS
Her greatest post-war scoop came in 1963 when she was working for The Guardian and based in Beirut – "I loved it, a place that was really home," she tells me, "where you could go anywhere in a car and find your way, and I changed homes several times" – and heard that her colleague on The Economist and The Observer, Kim Philby, had defected to Moscow. His sudden absence from the Lebanon press corps had been noticed, but Clare prowled the harbour and was shown the Beirut port records which disclosed that a Soviet vessel had sailed without warning from Lebanon on the very day Philby disappeared. Frightened that they might be libelling Philby if they got the story wrong, The Guardian sat on the story – for three months!
On top of the champagne-filing cabinet, there is a photograph of Clare in a war correspondent's uniform, sitting with a British officer in a lounge room in Beirut – it must have been taken during the Second World War, since most of her pictures at this time show her in uniform – and I recognise the same type of large Lebanese wooden panel doors which connect the rooms in my own Beirut apartment today.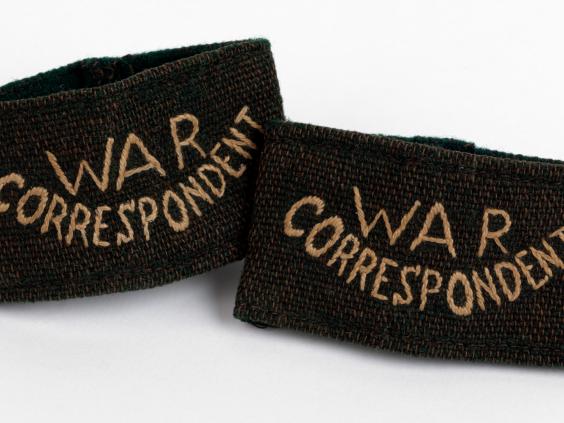 The British invaded Lebanon in 1941, defeating French Vichy troops. Alan Moorhead, one of the other greats among the war's correspondents, covered the same story. When I tell Clare that, at 104, she must have outlived all her colleagues – a world record for journalists – her memory reconnects perfectly. "It's quite incredible for me – 104!" she says.
That memory zooms towards her like a satellite in outer space, brushing planet Earth and total recall. Ask her why she chose to become a journalist and, quick as a flash, she replies: "People asked me to. I enjoyed it. It's good to be in charge of a lot of things. You get the point?" 
Did she mean that she liked both writing history and being read? "Both." And then the satellite swishes off to another planet and Clare is saying that she saw "the ruins" only yesterday – the ruins of 1939 Poland or the Roman ruins of Lebanon? – and that I'll be able to read her latest story in the paper tomorrow. On the wall is an old copy of the front page of the South China Morning Post, recording one of her birthdays.
Her friends occasionally take her, in good weather, 100 yards down Albert Road to the fine old Foreign Correspondents' Club – where she celebrated her 104th birthday in October – and where we later sit alone with Patrick and Cathy at "Clare's table", in a small corner dominated by photographs of the Vietnam war. Clare could sometimes misbehave a little, Cathy says, banging her cane on the floor for attention, shouting a little too loudly. But who can blame Clare? I spent our chat together, bellowing my questions into the veteran's right ear. My wife tells her she looked very well, and she replies: "You're flattering me." And when told that she does indeed look good, she says: "I feel it."
So there was only one question left for an Independent on Sunday correspondent. Did the future of newspapers lie in websites, in computers, I asked her? "Newspapers will all end up on computer," she replies, but this was a bad thing. Why? She thought for several seconds. "You have to feel the paper," she says. 
I think about this as the plane taking me back from Hong Kong to Beirut via Paris soars over Siberia that same night, and I wonder whether "scoops" mattered on websites.
And then, some hours later, our flight captain announced that we would soon pass over the Polish-German border. Stalin moved the Polish borders west. But those roads which Clare Hollingworth travelled in 1939 still exist. And somewhere a few miles away, in the pre-dawn darkness below me, 77 years ago, was the very spot where Clare saw Von Runstedt's legions about to launch the invasion that started the most titanic war in the history of the world. You can't take a scoop like that away from anyone.
Reuse content