Britain could be left with the "ultimate nightmare scenario" of Labour and the SNP in power at Westminster after May's general election, David Cameron has warned.
The Prime Minister said a partnership between Ed Miliband and Nicola Sturgeon would be a "unique unprecedented coalition" that would bring together "the people who would break up our country and the people who would bankrupt our country".
He issued the warning as he addressed the Scottish Conservative conference in Edinburgh.
Mr Cameron told the audience there it was only the Tories who could stop this from happening.
He said: "A vote for anyone other than the Conservatives risks Ed Miliband becoming prime minister, leading to an unstable minority government.
"A vote for the SNP is a vote for Labour in government."
Mr Cameron said the SNP leader had made it clear she was "up for a coalition" with Mr Miliband's Labour Party.
Political posters
Political posters
1/5 Labour 2005

Michael Howard depicted as a hypnotist

2/5 Conservatives 2009

Gordon Brown and Alistair Darling as Jedward

3/5 Conservatives 1997

The Tony Blair 'Demon Eyes' campaign

4/5 Labour 2001

William Hague as Margaret Thatcher

5/5 Conservatives 2015

Labour wooing Sinn Fein (the current campaign)
With less than three months to go until the general election, the Tory leader told voters: "If you vote for anyone else apart from the Conservatives you are voting for this outcome: Labour in government. Ed Miliband in Downing Street ... and the very real prospect of Alex Salmond coming in through the back door."
With the former SNP leader standing for election in Gordon this May, Mr Cameron said that "like a horror movie, he's back".
But the Prime Minister added: "Only this time he's not running Scotland. He would have the decisive say in running a country he wants to see abolished, our United Kingdom."
He said it was "appalling" that Labour and Mr Miliband had failed to rule out doing a deal with the SNP in the event of a hung parliament, branding them "spineless, weak, unprincipled, short-termist".
He told the conference: "That is all anyone needs to know about today's Labour Party."
The Conservatives were the "bedrock" of the pro-UK campaign in the run-up to last September's Scottish independence referendum, Mr Cameron said.
But after "battling" to keep the United Kingdom together, he warned that there was still a threat to Scotland's future from the prospect of a Labour government.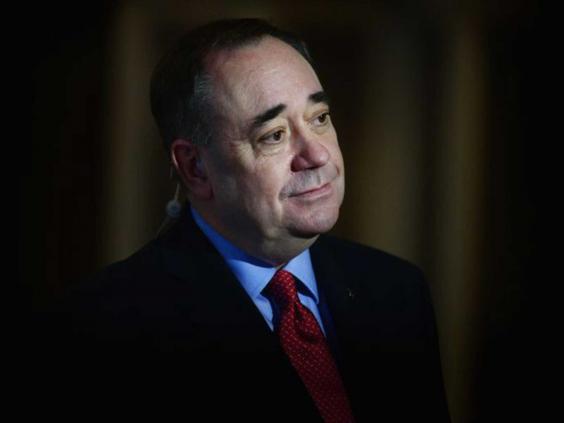 He told the conference "a major risk to Scotland's future remains" from the economic policies of Labour if Mr Miliband and Ed Balls succeed in becoming prime minister and chancellor after the election.
"We fought to stop the risk of break-up," Mr Cameron said.
"Now we have to fight to stave off the risk of bankruptcy."
Mr Cameron addressed the Scottish Conservative conference on the same day it was announced that the next generation of Royal Navy frigates would be built on the Clyde.
"It is right here in Scotland that the next generation of Royal Navy frigates will be built," he said.
"The Ministry of Defence is making a further investment of £859 million into our ship-building industry - contracts that will sustain over 600 jobs in Scotland, and over 1,000 more throughout the UK."
He continued: "We're not just building the most advanced modern warships in the world to combat piracy in Somalia, or drug trafficking in the Caribbean or to patrol the North Atlantic and keep us safe.
"There's going to be a whole load of young people whose careers are built along with these ships, who'll do apprenticeships on the Clyde that set them up for life.
"There are children in schools in Scotland today who will be working on this project for the next 30 years, becoming the most skilled ship-builders in the world."
Mr Cameron said that was what his party's long-term economic plan is about, arguing that it was providing "not just numbers on a spreadsheet but jobs, and hopes and opportunities".
With the election now 76 days away, he stressed the need to "see all this through" and get "Britain back in the black, Britain back in work, Britain back in business".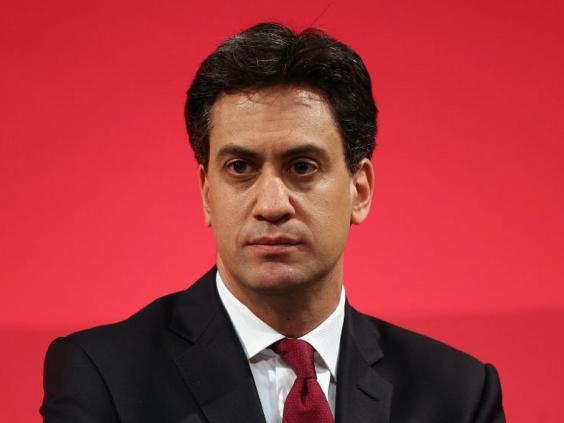 Mr Cameron said the Tories' "welfare revolution" had started "here in Scotland" after Work and Pensions Secretary Iain Duncan Smith visited an estate in Glasgow's Easterhouse where "family after family had never worked".
He defended controversial benefits reforms introduced by the Government, saying: "We came in with a mission to restore the right values. No more something for nothing. No more taking without contributing. Above all - work must always pay.
"That's what the benefit cap is about. That's what Universal Credit is about. And it's working."
He hit out at the economic policies of Labour and the SNP, telling the conference: "Our opponents bleat on about 'austerity' but I tell you - if we don't grip these debts, they will grip us.
"And there will be less and less money for our schools, hospitals, communities, pensions - for everything that makes life worthwhile."
After Ms Sturgeon made a speech in London where she blasted Conservative spending cuts as "morally unjustifiable", Mr Cameron hit back at the SNP leader.
"I'll tell you what is 'morally unjustifiable', First Minister," the Tory said.
"And that is racking up more debt than our children and grandchildren could ever hope to re-pay. Passing the buck like every other hopeless left-wing administration in history.
"And that's why it will be us - the Conservative Party - who will do the right thing, clear up this mess - and leave Scotland standing taller."
The economic policies his party has pursued means "we'll be able to look our children and grandchildren in the eye and know we did the right thing".
Reuse content