A house completely collapsed in London this morning, damaging a gas pipeline and sparking an emergency evacuation.
The property, near Romford, was left as a mound of splintered wood, bricks and rubble and firefighters said it was fortunate that no one was inside at the time.
The two storey end-of-terrace home had been undergoing extensive refurbishment and no one is believed to be living there
Jo Wood, the manager of nearby shop Tanning Rooms, told the Romford Recorder it "looked like a bomb had gone off".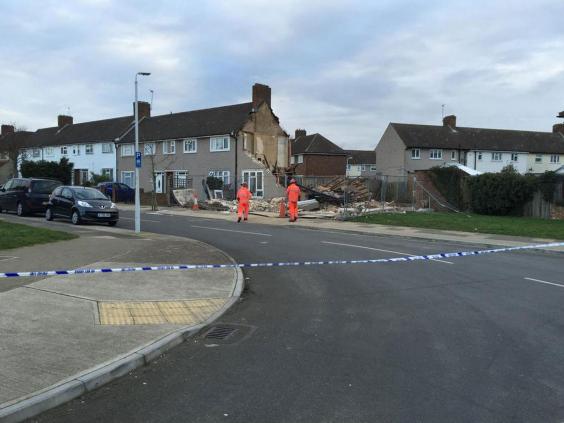 Jason Frisby, who was at the scene with the London Fire Brigade, said: "The house was under refurbishment and had been completely stripped out.
"Fortunately, it was unoccupied at the time it collapsed and no-one was injured.
"Had it collapsed when the builders working on the house were inside, they may not have been quite so lucky."
Falling masonry cracked a gas supply main, forcing the emergency services to evacuate eight people from neighbouring properties and shut off the area for 50 metres.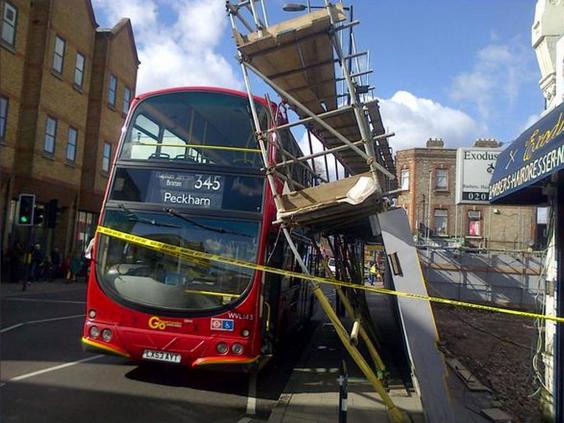 "As soon as the gas supply has been isolated, the exclusion zone will be lifted and residents will be able to return to their homes," Mr Frisby added.
Firefighters were called to the scene in Rodney Way, Collier Row, at 6.20am and left shortly before 9am.
The lucky escape comes a day after a tower of scaffolding fell onto a double decker bus in south-east London. No one was injured in the incident in Peckham.
Reuse content