When Amal Clooney flies into Belfast shortly to meet a group of former Irish prisoners known as 'The Hooded Men' it will be the latest chapter of an extraordinary story concerning a quest for justice that has lasted almost half a century.
The international law and human rights specialist has joined the legal team representing all but one of the surviving men who say they were tortured under the British Government's internment programme. More than 340 men were rounded up on 9-10 August 1971 but a group of just 12 were chosen for "deep interrogation" and subjected to hooding, prolonged stress positions, white noise, sleep deprivation and deprivation of food and drink – the torture methods developed by the British Army during the Troubles and collectively known as the "five techniques". Two more men suffered the same treatment later that year.
The Hooded Men won their case against the UK in 1976 when the European Commission of Human Rights ruled the techniques were torture, but the findings were overturned by the European Court of Human Rights (ECtHR) on appeal two years later. It ruled that while the five techniques amounted to "a practice of inhuman and degrading treatment" they did not cause suffering of the intensity and cruelty to constitute torture.
Francie McGuigan, one of the Hooded Men, told the Irish Times in a prophetic warning at the time: "I think Strasbourg has now allowed all countries to use a certain amount of what they classify as degrading and inhuman treatment."
CIA torture report: The 10 most harrowing stories
CIA torture report: The 10 most harrowing stories
1/10 CIA torture report

1. Of the 119 CIA detainees, 26 should not have been apprehended. Among them was Abu Hudhaifa, who was "subjected to ice water baths and 66 hours of standing sleep deprivation" before the CIA discovered that he was probably "not the person he was believed to be."

2/10 CIA torture report

2. President Bush received his first briefing on enhanced interrogation techniques in 2006, about four years after the programme started. According to CIA records, Bush expressed discomfort with an image of a detainee "chained to the ceiling, clothed in a diaper."

3/10 CIA torture report

3. The CIA used rectal feeding and rectal rehydration on at least five detainees. Even though detainee Majid Khan was cooperating with feedings, for example, the CIA subjected him to "involuntary rectal feeding and rectal hydration" and would puree his lunch tray, which was then "rectally infused."

4/10 CIA torture report

4. CIA interrogators threatened to harm the family members of at least three detainees. In one case, a detainee was told that his mother's throat would be cut.

5/10 CIA torture report

5. The CIA apprehended two foreigners working for a "partner government" allied with the agency. They were subjected to sleep deprivation and dietary manipulation. The two detainees were trying to give the CIA information on possible future al-Qaeda attacks. It took them months to get released.

6/10 CIA torture report

6. Abu Zubaida, the CIA's first detainee, spent 266 hours in a coffin-size confinement box. Zubaida, who was born  Zayn al-Abidin Muhammed Hussein, often "cried, begged, pleaded, and whimpered" and was told that the only way he would leave the facility was in the coffin-shaped box.

7/10 CIA torture report

7. When Khalid Sheik Mohammed, who was waterboarded 183 times, tried to breathe during the procedure, interrogators held his lips and poured water over his mouth.

8/10 CIA torture report

8. The Senate committee found a photo of what looked like a well-used waterboarding station at a site where there was no reported use of the technique. The CIA could not explain the presence of the waterboard.

9/10 CIA torture report

9. Of the at least 26 detainees who were wrongfully held, one was "intellectually challenged." Interrogators taped this detainee crying and used it as leverage against one of his relatives.

10/10 CIA torture report

CIA officers would "strip a detainee naked, shackle him in the standing position for up to 72 hours, and douse [him] repeatedly with cold water."
The 1978 ruling was subsequently used as justification for the George W Bush administration's infamous 'torture memos' outlining what interrogation techniques could and could not be used on detainees. Shortly afterwards the CIA was using the five techniques in Iraq, Afghanistan and around the world.
In light of new evidence confirming a policy of 'torture' had been authorised by ministers - specifically the Secretary of State for Defence Peter (now Lord) Carrington – the group, backed by the Irish Government, has asked the ECtHR to reopen the case, censure the UK and officially classify the men's treatment as torture. Victory would be a huge embarrassment for both the UK and the United States.
Under Operation Demetrius the Hooded Men, aged between 19 and 42, were taken to one of three holding camps before transfer to RAF Ballykelly, in Co Derry. The numbers 1-12 were inked on the back of their hands and soles of their feet before they were stripped naked, weighed and examined, hooded (tightened so the men could barely breathe), forced into prolonged stress positions, beaten with fists, feet and batons, thrown against walls, dragged through a gauntlet of club-wielding guards and deprived of food, water, and sleep.
Jim 'Archie' Auld, an unemployed 20-year-old dental technician, said the white noise was so bad he tried to kill himself by ramming his head onto a water pipe. He broke down after coming around, realising he was still alive. McGuigan, 23 at the time, described the Ballykelly room as a "torture chamber". After three days of beatings and standing against a wall without food, drink or rest, he began to hallucinate and believed he was dying.  "I actually prayed for death," he said.
The men also call themselves 'The Guinea Pigs' believing the five techniques were used by the British to test the efficiency of their interrogation techniques. In his book The Guineapigs John McGuffin said the original group of 12 had been chosen solely for geographical reasons. Northern Ireland was divided into three areas – Belfast, Counties Down and Armagh, and Counties Derry and Tyrone – and four men were from each area. All were from Republican families, some were IRA men, although none 'top brass', whereas others, such as Paddy Joe McClean, a 38-year-old civil rights activist and remedial school teacher, were clearly not. After Ballykelly the men were sent to Long Kesh paramilitary prison. Seven were soon released and of the other seven, six were still interned after two years. None were ever convicted of an offence.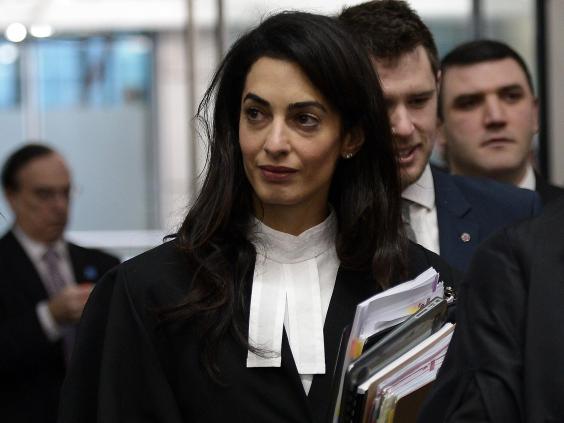 McGuigan had been told by the prison Governor on his arrival that the only way out was through the front doors. On 2 February 1972 he did just that, walking through the main gate dressed as a priest and becoming the first of only a handful of men ever to have escaped Long Kesh. He sent a postcard to the Governor a few days later thanking him for his advice.
A breakthrough for the Hooded Men finally came in 2013. Declassified documents uncovered at the National Archives by the Pat Finucane Centre human rights organisation revealed not only the existence of the interrogation site at Ballykelly, but also a letter from the Home Secretary Merlyn Rees in 1977 to the Prime Minister James Callaghan.
It states: "It is my view (confirmed by [Northern Ireland Prime Minister] Brian Faulkner before his death) that the decision to use methods of torture in Northern Ireland in 1971/72 was taken by ministers - in particular Lord Carrington."
At the European Court in the 1970s, British Government officials suggested that the men had not been held at Ballykelly leading campaigners to accuse British officials of deliberately misleading the Court. In December last year Ireland officially asked the ECtHR to revise its judgment after studying the documents.
Liam 'Davey' Rogers is the only one of the men not to form part of the legal process and he has declined invitations to attend reunions. The office of Lord Carrington, now 95, did not respond to requests for comment.
"The case of the Hooded Men then became the benchmark by which other countries measure their 'enhanced interrogation programs and continues to be used to justify the use of torture by democratic societies," said Dr Lauretta Farrell, a US academic writing a book about the Hooded Men. "That is why the men have decided to bring their case back to the European Court – to ensure no other man or woman experiences the same horrific treatment they did, at the hands of a so-called 'civilized' nation."
Who are the Hooded Men?
Those detained on 9-10 August 1971 as part of Operation Demetrius were Kevin Hannaway, Francis McGuigan, James Auld, Joseph Clarke, Patrick Shivers, Patrick J. McClean, Michael J. Donnelly, Michael Montgomery, Patrick McNally, Brian Turley, Gerrard McKerr and Sean McKenna.  Liam Rogers and Liam Shannon were arrested in October 1971. 
Sean McKenna died after suffering a heart attack on 5 June 1975. He was 45. Michael Montgomery died on 1 December 1984 after suffering a heart attack, Patrick Shivers died the following year from stomach cancer aged 54.
The legal team is representing 10 of the 11 survivors and families of the three men who have died. Liam 'Davey' Rogers is not taking part in the legal action.