Two disabled men have been banned from Legoland over child protection fears, despite having the mental age of young children.
The mother of one of the men has started a campaign for the attraction to change its policy so all disabled adults can enjoy the fun that "others take for granted" when with an appropriate carer.
Simon Thomason, who is 40 but has a mental age of seven, was given an annual pass for the Legoland Discovery Centre attraction in Manchester by his family and had been enjoying his weekly visits for seven months when he was told he was no longer welcome.
Despite making the park aware of Mr Thomason's autism and cerebral palsy when buying the ticket, his relatives were told the pass would not be renewed, the Manchester Evening News reported.
Legoland offered him a pass for other attractions run by the Merlin group elsewhere in the country in its place but his family were outraged.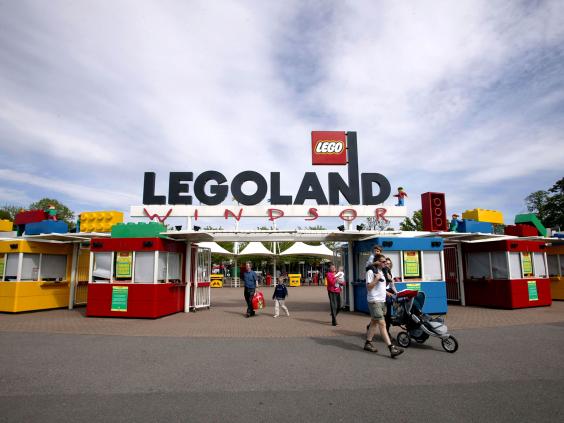 It has a policy of refusing admission to adults who are not accompanied by children under the age of 16, regardless of the circumstances, apart from on designated evening openings.
In another case, a 20-year-old man with learning disabilities was refused entry to the Discovery Centre last week with his carer.
Anthony Lewis, who has Williams Syndrome and the mental age of six, was also told adults without children were not allowed entry.
His mother, Elaine, started a petition that has since been signed by almost 4,000 people demanding Legoland admits disabled adults with carers during the day.
"Adults with a learning disability are just children in adult sized bodies," she wrote in a letter on Change.org.
"They should be allowed open access to enjoy all the things that others take for granted. They must not be forced to hide away in the dark, which is what Legoland are saying by only allowing them access to the adult only evening sessions.
"As a parent you want your child to experience as much as possible, this goes for all children but especially the disabled ones as some are only with us for a short time.
"My son and his carer were refused entry on the grounds of child safety but it is him that needs protecting from ignorance and prejudice."
A spokesperson for Legoland said the policy was "appropriate and the best way to constantly maintain a welcoming environment for our young visitors".
"We make no apologies for this policy and believe it to be reasonable and appropriate, and one on which we make no exceptions," he added.
"That said, we also very much appreciate the continuing appeal that Lego has for all ages, and it has never been our intention to deny access to our adult fans, or cause distress to anyone.
"That is why we regularly host evening events specifically for adults in order to showcase specific attractions within the centre and these are very well attended."
Reuse content