A rare Tigon – a cross between a tiger and a lion – has gone on display at the Manchester Museum 65 years after it died.
Maude was once one of the main attractions at Manchester's Belle Vue Zoo, where she lived with her brother Kliou. Both Tigons had been born in Dresden Zoo in 1932.
Tigons are a hybrid between a male tiger and a female lion (a male lion and female tiger hybrid is a liger) and show characteristics from both parents, such as both spots from the mother and stripes from the father. They don't occur naturally in the wild, as tigers and lions rarely overlap.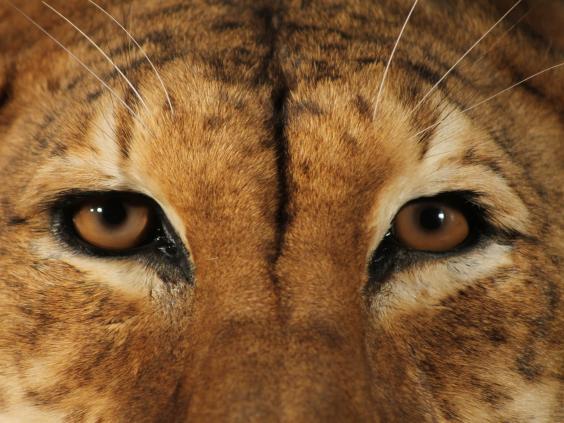 According to the Manchester Museum, Maude is the first Tigon to go on display in a UK museum for around 100 years.
In a letter to the Museum from 1950, Gerald Iles, who managed Belle Vue Zoo, wrote: "During her lifetime here, Maude was always greatly admired and I would say loved by a very great number of our visitors. She was always quiet and good-mannered and always appeared to be perfectly groomed."
Her skin was given to the Manchester Museum when she died in 1949, but was never prepared into a mounted animal.
Henry McGhie, Head of Collections and Curator of Zoology at Manchester Museum, thought the rolled up skin was a wasted opportunity, so a taxidermist was approached to mount the skin in a lifelike position.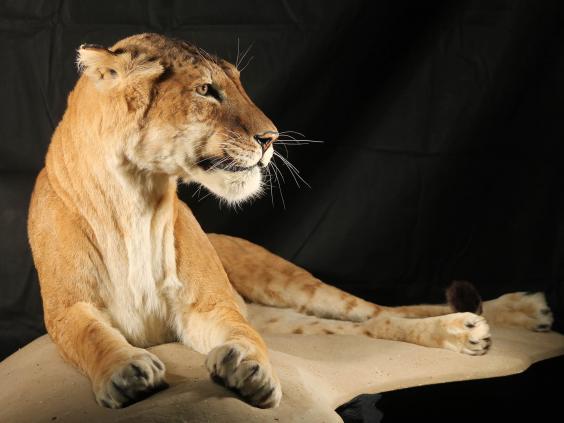 Mr McGhie said: "Maude was far too beautiful and unusual an animal for her remains to be kept away in a storeroom. We want people to be able to admire her, and to hear more about the now-forgotten time when Manchester was home to such unusual animals. I hope that people will find her story as fascinating as we do."
Next year, Manchester Museum will hold on exhibition on another famous animal from Belle Vue Zoo, Maharajah the Elephant.
Reuse content