A former MoD secretary who submitted £100,000 in false expenses to buy a sports car and luxury holidays has been jailed for her "spree of dishonesty".
Yasmin Disney, 25, from Hookwood in Surrey, admitted making a string of claims while she was employed for two years as a PA to a British Army Major, the Daily Telegraph reported.
Guildford Crown Court heard that she had faked emails authorising payment and splashed out on an Audi TT, a car for her boyfriend, five-star holidays, designer handbags, jewellery and high-tech gadgets including a mobile phone and an iPad mini.
In total, she pocketed £100,276 - more than £85,500 of which was stolen in her last four days in the job.
Judge Neil Stewart said that the "sheer scale of offending" was too great for her to avoid a prison sentence, and ordered her to spend 22 months behind bars.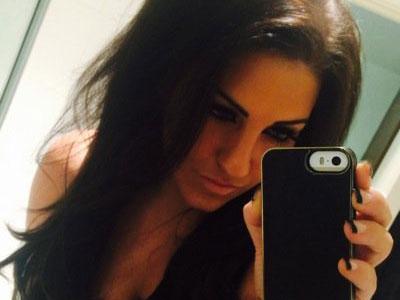 Disney, who sobbed in the dock during sentencing, was "embarrassed" at her naivety and at the thought that she could get away with her "spree of dishonesty", said David Forsyth, defending.
Lee Harris, prosecuting, said that her crime came to light after Army accountants noticed an "unusual spike" in expense claims.
Mr Harris said: "Following her arrest, police searched her home where they found copies of an email chain between her and her line manager, Major Luke Cox.
"That e-mail purported to be from Major Cox and was amended to authorise the claims."
She was arrested on November 5 - two weeks after leaving her position at the Army headquarters in Andover - with less than half the cash in her bank account.
Disney, who was the first woman in the UK to undergo non-surgical breast reduction surgery in 2010, admitted a charge of fraud by false representation.
Reuse content