An increasing number of huge rats immune to over-the-counter poisons are threatening to invade British homes this winter, the British Pest Control Association has warned.
Experts say that unlike their normal-sized relatives, the mutant rodents are not only resistant to toxic pellets used by many home-owners, but are getting bigger and stronger.
Chief executive of the BPCA Simon Forrester said: "Normal rats are being killed off by poison, so these resistant species are taking their place. It's only natural that their numbers are expanding and there would be a significant risk to public health if their population is left unchecked.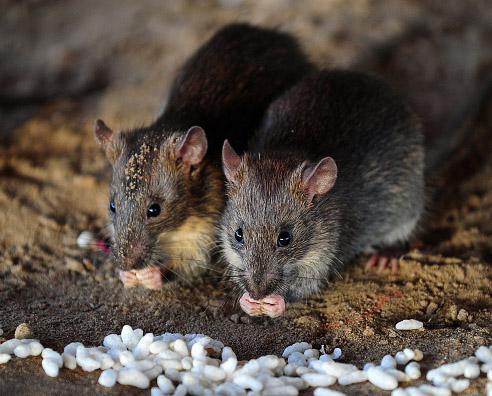 "Stronger rodenticides can be more effective, but most are subject to strict legislation and must only be used by professional pest controllers."
The drop in temperature and lack of natural food sources will drive the rats to seek shelter and food indoors. 
Mr Forrester added: "Reports of poison-resistant rats have been increasing in recent years and it seems likely that there'll be a further surge in numbers during the coming months."
Rats can get into homes in a number of ways, including through gaps as small as 15mm, such as pipes and vents, or gaps in the eaves and roof edges.
Homeowners are encouraged to rat-proof their homes as much as possible by inspecting and sealing up any holes or gaps, cutting back overgrown areas in the garden, not leaving any leftover food or rubbish exposed and making sure doors, windows and drain inspection covers can be shut properly. 
Predators such as cats may help in keeping the rodents at bay.
Rats carry a host of bugs that can be passed on to humans, causing disease. Additionally, they contaminate water supplies and chew on electrical wires, raising the risk of potential fires.