The world was plunged into uncertainty on Thursday morning when royal staff from across Britain were summoned to London for a "highly unusual" meeting at Buckingham Palace. 
Speculation abounded over whether the 91-year-old Queen or her 95-year-old husband, Prince Philip, had died. 
The Palace was quick to make clear that both the Queen and the Duke of Edinburgh were in good health – but that Prince Philip would be taking a step back from public duties. 
With both Royals now in their 90s, it wasn't the first time concerns over their health have been raised. 
The Guardian recently revealed the secret plan in place for when the Queen does eventually die, known as "London Bridge is Down", but yesterday's events have left many Britons wondering what happens when Prince Philip passes away. 
1) How we'll find out
In the event of the Duke of Edinburgh's death, it is expected that the news will first be confirmed to the BBC. 
If he dies overnight, the announcement is likely to come at 8am local time.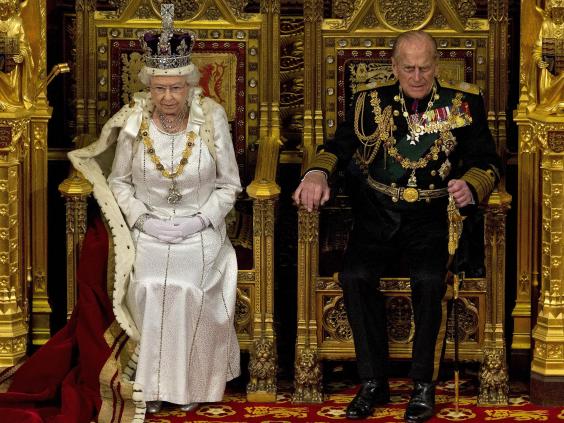 2) No-'fuss' funeral
While the Queen's consort is entitled to a full state funeral, Prince Philip has previously insisted that he does not want the "fuss" of lying in state at Westminster Hall.
"The process for deciding when a state funeral should be held for a person other than the Sovereign is relatively unclear, not least since it happens so rarely and at long historical intervals," a 2013 Parliamentary document states. 
"There is no official process set out in public," it adds.
The Times has previously reported that the Palace of Westminster is always on six-hour notice to prepare Westminster Hall for a lying-in-state, but authorities have reportedly been told this will not be necessary for Prince Philip.
It is thought that his body would lie at St James's Palace instead, where Princess Diana lay for several days before her funeral in 1997. 
The public would not be allowed to view the body, according to the Daily Beast.
UK news in pictures
UK news in pictures
1/18 23 June 2017

British Prime Minister Theresa May addresses a news conference at the EU summit in Brussels, Belgium, June 23, 2017

Reuters

2/18 22 June 2017

Cosplay fans (L-R) George Massingham, Abbey Forbes and Karolina Goralik travel by tube dressed in Harry Potter themed costumes, after a visit to one the literary franchise's movie filming locations at Leadenhall Market in London, Britain

Reuters

3/18 22 June 2017

Racegoers cheer on their horse on Ladies Day at the Royal Ascot horse racing meet, in Ascot, west of London

Getty

4/18 21 June 2017

A reveller walks among the tipi tents at the Glastonbury Festival of Music and Performing Arts on Worthy Farm near the village of Pilton in Somerset, South West England

Getty

5/18 20 June 2017

A police officer lays some flowers passed over by a member of the public, close to Finsbury Park Mosque in north London, after one man died and eight people were taken to hospital and a person arrested after a rental van struck pedestrian

PA

6/18

The Borough Market bell is seen in Borough Market in central London following its re-opening after the June 3 terror attack

Getty Images

7/18

Two women embrace in Borough Market, which officially re-opens today following the recent attack, in central London

REUTERS/Hannah McKay

8/18

Mayor of London Sadiq Khan attends the re-opening of Borough market in central London following the June 3 terror attack

Getty Images

9/18

People walk through Borough Market in central London following its re-opening after the June 3 terror attack

Getty Images

10/18

News Corp CEO Rupert Murdoch, with one of his daughters, visit Borough Market, which officially re-opened today following the recent attack

REUTERS

11/18

A woman reacts in front of a wall of messages in Borough Market, which officially re-opened today following the recent attack, in central London

REUTERS/Hannah Mckay

12/18

Vivenne Westwood walks the runway at the Vivenne Westwood show during the London Fashion Week Men's June 2017 collections

Getty Images

13/18

Millwall fan and London Bridge hero Roy Larner on 'Good Morning Britain'

Rex

14/18

Richard Arnold, Roy Larner, Piers Morgan and Susanna Reid on 'Good Morning Britain'

Rex

15/18 11 June 2017

England players celebrate after defeating Venezuela 1-0 to win the final of the FIFA U-20 World Cup Korea 2017 at Suwon World Cup Stadium in Suwon, South Korea

AP

16/18 11 June 2017

England players celebrate with the trophy after the final match of the FIFA U-20 World Cup 2017 between Venezuela and England at Suwon World Cup Stadium in Suwon, South Korea

EPA

17/18 11 June 2017

Great Britain's Alistair Brownlee celebrates winning the Elite Men Columbia Threadneedle World Triathlon Leeds

Danny Lawson/PA Wire

18/18 11 June 2017

Two men drink beer outside the Southwark Tavern which reopened for business today next to an entrance to Borough Market which remains closed in London

Getty Images
The funeral is likely to be a low-key affair, with only Prince Philip's family, friends and heads of state from Commonwealth countries attending a service at St George's Chapel in Windsor Castle. 
3) Burial 
The Duke of Edinburgh would then be buried in Frogmore Gardens, in the grounds of Windsor Castle. 
Most of Britain's monarchs are buried in Westminster Abbey and St George's Chapel, but both Queen Victoria and Prince Albert are buried in a mausoleum in Frogmore Gardens. 
Queen Victoria chose to buried there alongside her husband, who died 40 years before her on 14 December, 1861. 
4) Period of mourning
After Prince Philip has died, if the Queen survives him, she will be expected to enter into an official period of mourning, which is believed to last eight days.
During that period, laws will not be given the Royal Assent and affairs of state will be put on pause out of respect. 
5) Return to public duties
A further period of official Royal Mourning is expected to continue for 30 days, after which, it is believed, the Queen would make a full return to public duties. 
It is unlikely that she will follow in the steps of Queen Victoria, who lived largely in isolation in Balmoral Castle in the four decades following her husband's death until she passed away on 22 January, 1901.
While concerns over the health of the Queen and Prince Philip, who have been married for nearly 70 years, have been raised several times in recent years, both Royals appeared to be in good health on Thursday.
The Queen met with Prime Minister Theresa May at Buckingham Palace, while her husband made an appearance at a London cricket club.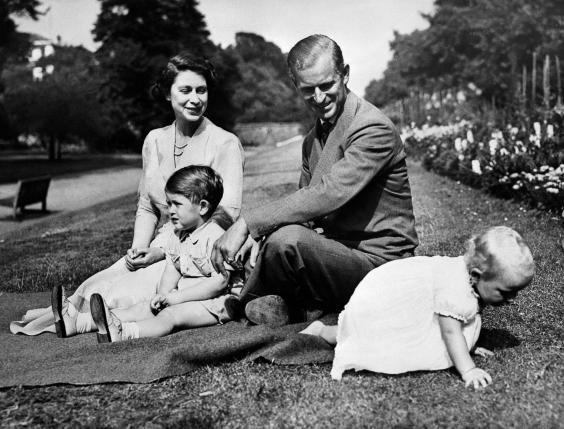 When the Queen does die, it will have a major impact on life in Britain, bringing the UK to a momentary halt. 
Before news of Britain's longest-reigning monarch's death is broadcast to the public, it will be spread to governments of the countries of which the Queen is still head of state. 
She is expected to have one of the most grand state funerals in modern British history. ​
Reuse content