A reward to capture a suspected cat killer has been more than doubled to £5,000 after more animals have been found apparently mutilated.
Up to 32 cats are thought to have fallen victim to serial feline murderer in south London who is believed to be removing their heads and tails, according to the Croydon Advertiser.
People for the Ethical Treatment of Animals (PETA) offered £2,000 for anyone with details of the "cat ripper of Croydon" in December, but the group has now increased that figure to £5,000.
Elisa Allen, associate director at Peta, said the culprit of the "sadistic and violent acts" must be caught for everyone's safety.
"Animal abusers are a danger to everyone - they take their issues out on whoever is available to them, human or non-human, and must be caught before they act again," she told the Croydon Advertiser.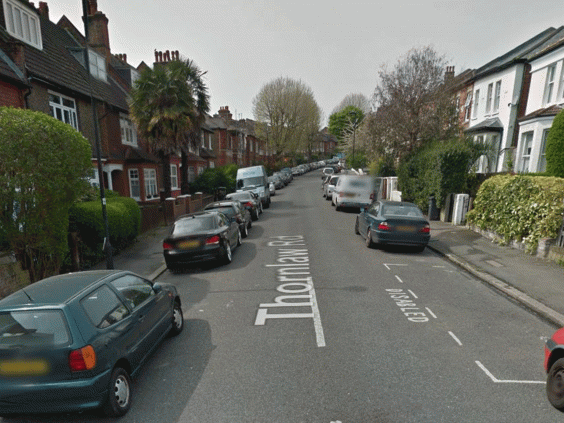 More than 30 cats are thought to have been attacked by at least one culprit.
The South Norwood Animal Rights and Liberty Group (SNARL) have recorded many of the locations, names and states at death of various cats in the south London borough.
Many were found with no head or tail, or with their stomachs slit open. Some incidents first occurred two years ago.
Both a demonstration and a petition signed by 30,000 people urged the local police to investigate the case seriously - particularly to run DNA tests on cats who may have scratched their attacker.
Police have since joined the search and appealed for information after a couple found the remains of a decapitated cat in the run-up to Christmas.
Where not to visit if you love animals
Where not to visit if you love animals
1/9 Monkey shows

Chimpanzees are forced to perform demeaning tricks on leashes and are often subject to cruel training techniques. Animals who are confined to small, barren enclosures and forced to perform unsurprisingly show symptoms of stress and depression. Chimpanzees have been documented rocking back and forth, sucking their lips, salivating and swaying against enclosure perimeters in distress.

Getty Images

2/9 Swimming with dolphins

Some marine parks use bottlenose dolphins in performances and offer visitors the opportunity to swim with dolphins. Unfortunately, people are often unaware that these animals are captured in the wild and torn from their families or traded between different parks around the world.

Getty Images

3/9 Tiger shows

Tigers are forced to live in an unnatural and barren environment and have to endure interactions with a constant stream of tourists. Since tigers never lose their wild instincts, across the world they are reportedly drugged, mutilated and restrained in order to make them "safe" for the public. However, every year, incidents of tiger maulings are reported at this type of tourist attraction.

Getty Images

4/9 Donkey rides

Sunning on the beach is great for humans – we can take a quick dip or catch a bite to eat when we get too hot or hungry. But it's pure hell for donkeys who are confined to the beach and forced to cart children around on the hot sand. Some donkey-ride operators at beach resorts in the UK even keep the animals chained together at all times.

Getty Images

5/9 Marine parks

Some parks confine orcas to concrete tanks and force them to perform meaningless tricks for food - many die in captivity. Orcas are highly intelligent and social mammals who may suffer immensely, both physically and mentally, when they're held in captivity.

Getty Images

6/9 Canned hunting

Lions are confined to fenced areas so that they can easily be cornered, with no chance of escape. Most of them will have been bred in captivity and then taken from their mothers to be hand-reared by the cub-petting industry. When they get too big, they may be drugged before they are released into a "hunting" enclosure. Because these animals are usually kept in fenced enclosures (ranging in size from just a few square yards to thousands of acres), they never stand a chance of surviving.

Getty Images

7/9 Running of the Bulls

Every year, tourists travel to Pamplona for the Running of the Bulls. The bulls who are forced to slip and slide down the town's narrow cobblestone streets are chased straight into the bullring. They are then taunted, stabbed repeatedly and finally killed by the matador in front of a jeering crowd. The majority of Spaniards reject bullfighting, but tourists are keeping the cruel industry on its last legs.

Getty Images

8/9 Horse-drawn carriages

City streets are no place for horses. The animals toil in all weather extremes, suffering from respiratory distress from breathing in exhaust fumes as well as numerous hoof, leg and back problems from walking on pavement all day long. As easily spooked prey animals, horses subjected to the loud noises and unexpected sounds of city streets are likely to be involved in accidents, even deadly ones.

Getty Images

9/9 Zoos

The zoo community regards the animals it keeps as commodities, and animals are regularly bought, sold, borrowed and traded without any regard for established relationships. Zoos breed animals because the presence of babies draws visitors and boosts revenue, yet often, there's nowhere to put the offspring as they grow, and they are killed, as we recently saw with Marius the giraffe in Denmark. Some zoos have introduced evening events with loud music and alcohol which disrupt the incarcerated animals even further.

EPA
Sergeant Ross Spanton, from the Reigate and Banstead Safer Neighbourhood team, said it was a "horrifying" case.
"This is a disgusting and horrifiying incident which has understandably left the family extremely distressed as well as being upsetting for the couple who discovered the animal's remains," he told the Croydon Advertiser.
Animal cruelty was increasingly on the rise, and disturbingly inventive, the RSPCA warned in a report last year, with dogs and then cats most likely to be abused.
Yet the number of convictions of animal abusers in the same period had fallen, said the report.