Iran is under growing pressure to agree the immediate release of three British citizens from prison on humanitarian grounds, amid fears that at least two of them may die behind bars.
Hassan Rouhani, the President of Iran, told David Cameron this week that he would "look carefully" at the three British cases, which include a woman who was jailed for making anti-government comments on Facebook and a 76-year-old businessman imprisoned for committing "espionage". The identity of the third Briton is unknown.
Iran freed four dual US-Iranian nationals at the weekend as international sanctions on the country were lifted. Campaigners are now calling on the Foreign Office to ensure the three British citizens – who are also dual nationals – are released before their health declines further. Their families and supporters are desperately worried that they may die in jail if the UK Government does not step up its efforts.
Amnesty International said the UK should be "following the US's lead" by ensuring the release of the British prisoners. "With UK ministers hailing the nuclear deal, you have to ask – where is the pay-off for the British detainees still behind bars in Iran?" said its individuals at risk campaigner Kathy Voss.
One of the cases involves Roya Nobakht, 49, who has been imprisoned in Iran since 2013 for posting derogatory comments about the country's government on Facebook. Campaigners working for her release claim she has been subjected to "physical and psychological torture" in jail and recently collapsed in her cell after being denied access to medication for depression.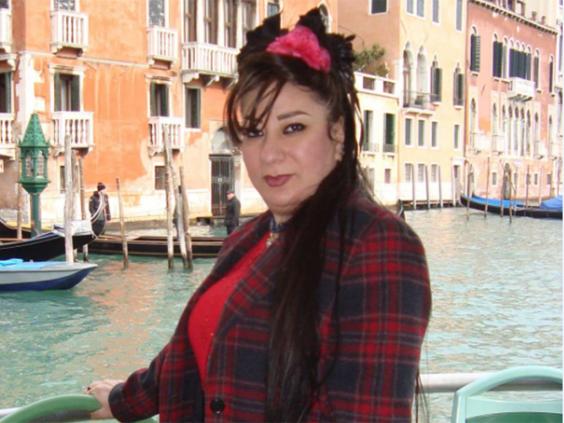 The second case involves Kamal Foroughi, a grandfather who has been in jail since 2011 and is serving an eight-year sentence for espionage offences. His family, who believe his only crime was regularly travelling to the UK and having British friends, say he did not receive a fair trial. He was given his first medical examination in November, 1,658 days after he was first detained.
His son Kamran, 40, who lives in the UK, said he was "extremely pleased" that the American prisoners had been released but admitted it had been difficult for him and his family to see the news. "My daughters watched the news with me and assumed Grandpa Kamal was also coming home," he said. "All I could do was dry my tears and give them a hug."
He added that he was worried that his increasingly frail father might "die a lonely old man in prison" and called on the UK to increase its efforts to secure his release. "The US and Iranian governments must have worked very hard in recent months to allow their citizens to be released and reunited with loved ones back home. Until my dad is back home with us, I will always want the UK Government to work harder and do more." 
Senior MPs of all parties said they hoped the improving relations between London and Tehran could speed the release of Britons in Iranian jails.
Hilary Benn, the shadow Foreign Secretary, said: "The cases of Kamal Foroughi and Roya Nobakht are deeply troubling, and the Government should be doing all it can to get them released.
"With the reopening of the UK's embassy in Tehran, it is even more important our consular staff are able to assist and protect British citizens there, including those with dual Iranian-British nationality.
"It is time for the Foreign Secretary to insist the Iranian government respects the rights of our citizens to receive consular assistance."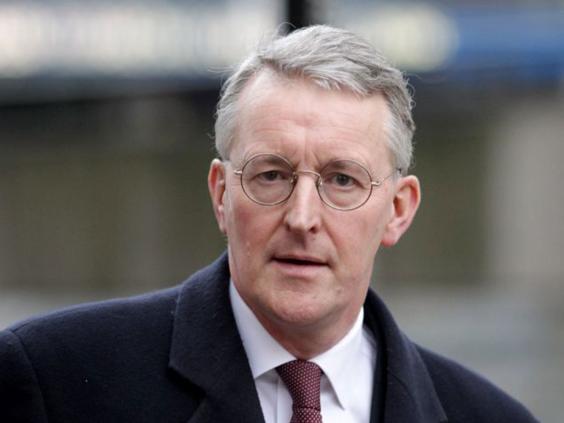 Tim Farron, the Liberal Democrat leader, said: "Britain must use the thaw in relations with Tehran and the reopening of the embassies last year to press the Iranian government.
"The Foreign Office should renew its efforts to secure the release of these Britons from an Iranian prison after five Americans walked free from the country's jails. America has secured their citizens' release and so should we.
"The three families must be sick with worry."
World news in pictures
World news in pictures
1/30 27 May 2016

An aerial picture shows firefighters spraying foam at the engine of a Korean Air Lines plane after smoke rose from it at Haneda airport in Tokyo, Japan

Reuters

2/30 26 May 2016

A man walks his donkey and its load through flooded streets Beledweyne, north of Mogadishu. Hundreds of families have been forced out of their homes following flash floods in Beledweyne after torrential rains pounded the area in the last few days. The heavy rains led to the bursting of River Shabelle which caused massive floods in residential areas along the river

Getty Images

3/30 26 May 2016

A worker checks a mask of U.S. Republican presidential candidate Donald Trump at Jinhua Partytime Latex Art and Crafts Factory in Jinhua, China

Reuters

4/30 26 May 2016

Estonia's olympic team female marathon runners triplets (L-R) Leila, Liina and Lily Luik pose for a picture after a training session in Tartu

Reuters

5/30 25 May 2016

Lightning from a severe storm fills the sky behind a grain elevator in Bellevue, Kansas

AP

6/30 25 May 2016

Riot police stand guard behind a fire as refinery workers hold a blockade of the oil depot of Douchy-Les-Mines to protest against the government's proposed labour reforms

Getty

7/30 25 May 2016

Vehicles are stuck in a sinkhole near Ponte Vecchio. A sinkhole measuring about 200 meters long and seven meters wide opened up in central Florence

EPA

8/30 24 May 2016

Protesters picket outside the event site before Republican U.S. presidential candidate Donald Trump begins a rally with supporters in Albuquerque, New Mexico

Reuters

9/30 24 May 2016

An Indian policeman uses a baton to disperse demonstrators during a protest by government employees demanding their long pending arrears and a regularisation of their temporary jobs, according to protesters, in Srinagar

Reuters

10/30 23 May 2016

Confiscated rare and protected wildlife products such as these stuffed Sumatran tiger skins are burned and destroyed during a ceremony by government forestry and wildlife officials in Banda Aceh, Indonesia

Reuters

11/30 23 May 2016

A woman leads a school pupil away from tear gas and a burning barricade in Kibera slum, during a demonstration of opposition supporters protesting for a change of leadership ahead of a vote due next years in Nairobi

Getty Images

12/30 23 May 2016

A crane destroys over one million pirated music, movie and software CDs and DVDs in a campaign against piracy organised by the government in Algiers, Algeria

Reuters

13/30 23 May 2016

Shi'ite fighters forces launch a rocket towards Islamic State militants on the outskirts Falluja, Iraq

Reuters

14/30 22 May 2016

Yemenis take part in celebrations marking the 26th anniversary of Yemen's 1990 reunification in the capital Sanaa

Getty Images

15/30 22 May 2016

Indonesian soldiers carry resident's belongings as they aid in evacuation efforts from a village impacted by the Mount Sinabung eruption at Gamber Village in North Sumatra. At least six people were killed and two others were seriously wounded after the Mount Sinabung volcano in North Sumatra province of western Indonesia erupted

EPA

16/30 21 May 2016

Demonstrators clash with riot police in the surroundings of the Congress in Valparaiso, while Chilean President Michelle Bachelet delivers her annual message to the nation

Getty Images

17/30 21 May 2016

The Egyptian military spokesman released pictures of debris that the search teams found in the sea after the EgyptAir Airbus A320 crashed in the Mediterranean

Getty Images

18/30 21 May 2016

Sri Lankan flood victims push a trishaw through floodwaters in the Kolonnawa suburb of Colombo

Getty Images

19/30 20 May 2016

A protester write on the facade of the Ministry of Justice building with color spray during an anti-government protest in Skopje, in a series of protests dubbed Colourful Revolution. Crisis-hit Macedonia postponed elections due next month, after the European Union called on Skopje to delay the polls to ensure they could take place freely and fairly

Getty Images

20/30 20 May 2016

Members of the Ukrainian national guard "Azov" regiment and activists of the Azov civil corp take part in a protest against local elections in pro-Russian rebel-held areas of eastern Ukraine under the Minsk peace agreement, in Kiev

Reuters

21/30 19 May 2016

Families of passengers who were flying in an EgyptAir plane that vanished from radar en route from Paris to Cairo react as they wait outside a services hall at Cairo airport

Getty Images

22/30 18 May 2016

A man clashes with policemen during a protest against new emergency powers decreed this week by President Nicolas Maduro in Caracas. Public outrage was expected to spill onto the streets of Venezuela, with planned nationwide protests marking a new low point in Maduro's unpopular rule

Getty Images

23/30 18 May 2016

A police car explodes after being set on fire during an unauthorized counter-demonstration against police violence in Paris, as Police across France demonstrate today against the "anti-cop hatred" they say they have endured during a wave of anti-government protests since early March

Getty Images

24/30 18 May 2016

Sri Lankan military personnel take part in relief and rescue efforts following a landslide in the village of Bulathkohupitiya. Rescue workers recovered the bodies of 17 villagers buried in landslides in Sri Lanka after three days of torrential rain. The disaster hit two small villages in Kegalle, a mountainous area northeast of Colombo, and takes the overall death toll from flooding and landslides in recent days to 36

Getty Images

25/30 18 May 2016

A protester against visiting Zhang Dejiang, the chairman of China's National People's Congress, confronts police in Hong Kong

Reuters

26/30 18 May 2016

Chicks dyed to draw attention are offered for sale at a small poultry market in Jakarta, Indonesia

Reuters

27/30 17 May 2016

A man throws a fire extingusher at Parliamentary security behind a closed door after members of Julius Malema's Economic Freedom Fighters (EFF) were evicted from Parliament during President Jacob Zuma's question and answer session in Cape Town, South Africa

Reuters

28/30 17 May 2016

Supporters of Federal Alliance, a coalition of Madhes-based parties and other ethnic political parties and organizations, protest against the constitution near the Prime Minister's official residence in Kathmandu, Nepal

Reuters

29/30 17 May 2016

Members of a Sri Lankan Army rescue team carry a woman to safety through floodwaters in the suburb of Kaduwela in capital Colombo. Emergency workers in Sri Lanka found the bodies of a woman and two children killed in a landslide, taking the toll from two days of heavy rain to 11, with thousands more forced to flee their homes

Getty Images

30/30 16 May 2016

Protesters light flares and wave flags marching through a street, during an anti-government protest in Skopje, in series of protests dubbed "Colorful Revolution". Macedonia has been politically gridlocked for two years but the crisis rose a notch on 12 April when President Gjorge Ivanov halted a probe into more than 50 public figures suspected of involvement in corruption and a wire-tapping scandal. The move triggered street protests against Ivanov and the ruling party's leader, Nikola Gruevski. Fresh demonstrations drew several thousand, mostly young people who demanded Ivanov resignation

Getty Images
The Conservative MP Richard Bacon, the chairman of the all-party parliamentary group on Iran, said: "I hope improving relations between Iran and the UK will allow discussions to take place on a number of areas, including people currently in prison in Iran. It would be very welcome if progress could be made."
Shiva Mahbobi, of the Campaign to Free Political Prisoners in Iran, told The Independent Ms Nobakht was "literally dying" behind bars. "She is in the worst possible situation. She had depression and she was using medication – now they are not giving it to her regularly."
She added that the UK Government had spurned a "perfect opportunity" to secure Ms Nobakht's release when it reopened the British embassy in Tehran last year as relations between the two countries thawed. "Four Iranian-Americans have now been released, so that shows that it is possible to put pressure on them. Now that the Foreign Office has more communication with Iran, they need to do something extra. Why can't they do the same thing for Roya?"
Jimmy Wales, the creator of Wikipedia, is also campaigning for Ms Nobakht's release through his personal foundation, which promotes freedom of expression. "Writing critical comments on Facebook is not a crime and no one should be imprisoned for it," he said. 
"The internet must remain a safe platform to allow self-expression of ideas and opinions anywhere around the world. Roya has done nothing to deserve having her freedom taken away from her. I firmly call on Iran to correct this terrible injustice and release Roya immediately."
Both Ms Nobakht and Mr Foroughi are being held at the notorious Evin prison near Tehran, which has a special wing for political prisoners. The identity of the third British citizen has not been released – probably because their family is concerned that negative publicity around their case may hinder their chances of release.
The Washington Post journalist Jason Rezaian, who was also held at Evin before his release alongside three other Iranian-Americans at the weekend, appeared briefly outside the military hospital in Germany where he has been recovering from his 18-month incarceration. In a statement, he said he was "feeling fine".
A Downing Street spokesperson said Mr Cameron had discussed the British cases with Mr Rouhani in a telephone call on 19 January. "The Prime Minister raised concerns over three dual UK-Iran nationals held in Iranian prisons, pressing for swift progress in their cases. Acknowledging this was a humanitarian issue, President Rouhani undertook to look carefully at the cases," they added.
A Foreign Office spokesman said: "We remain deeply concerned about ongoing consular cases in Iran, and will continue to raise our concerns at the highest level."
The spokesman added: "We are very concerned for Mr Foroughi's health and have raised this with the Iranian authorities on repeated occasions, urging them to provide regular medical assistance and access to a lawyer. We have been in regular contact with his family since we were first made aware of his situation in May 2013 and Middle East minister Tobias Ellwood has met his son to discuss the case directly. However Iran does not recognise dual nationality and as such is not granting us consular access.
"The Foreign Secretary has personally raised this case with President Rouhani in Tehran and also with [the] Foreign Minister Javad Zarif. We will continue to raise it with the Iranian government at every opportunity."
Enemies of the state? Detained Britons
Roya Nobakht 
The 49-year-old from Stockport was in Iran visiting family in October 2013 when she was arrested in the city of Shiraz. She was charged with "gathering and participation with intent to commit crime against national security" due to comments on Facebook. Sentenced to 20 years in jail, later reduced to seven years.
Kamal Foroughi 
The 76-year-old businessman was working in Tehran as a consultant for the Malaysian oil and gas company Petronas when he was arrested in May 2011. Eventually sentenced to eight years in jail after a trial which his family says was unfair, the nature of the espionage charges levelled against him remains unclear.
Unidentified detainee 
The identity of the third British-Iranian citizen currently behind bars in Iran has not been released by their family or the Government. Relatives often believe that keeping quiet about their case is best and fear repercussions from the authorities if they speak out, especially if they still live in Iran.