Iran is under growing pressure to agree the immediate release of three British citizens from prison on humanitarian grounds, amid fears that at least two of them may die behind bars.
Hassan Rouhani, the President of Iran, told David Cameron this week that he would "look carefully" at the three British cases, which include a woman who was jailed for making anti-government comments on Facebook and a 76-year-old businessman imprisoned for committing "espionage". The identity of the third Briton is unknown.
Iran freed four dual US-Iranian nationals at the weekend as international sanctions on the country were lifted. Campaigners are now calling on the Foreign Office to ensure the three British citizens – who are also dual nationals – are released before their health declines further. Their families and supporters are desperately worried that they may die in jail if the UK Government does not step up its efforts.
Amnesty International said the UK should be "following the US's lead" by ensuring the release of the British prisoners. "With UK ministers hailing the nuclear deal, you have to ask – where is the pay-off for the British detainees still behind bars in Iran?" said its individuals at risk campaigner Kathy Voss.
One of the cases involves Roya Nobakht, 49, who has been imprisoned in Iran since 2013 for posting derogatory comments about the country's government on Facebook. Campaigners working for her release claim she has been subjected to "physical and psychological torture" in jail and recently collapsed in her cell after being denied access to medication for depression.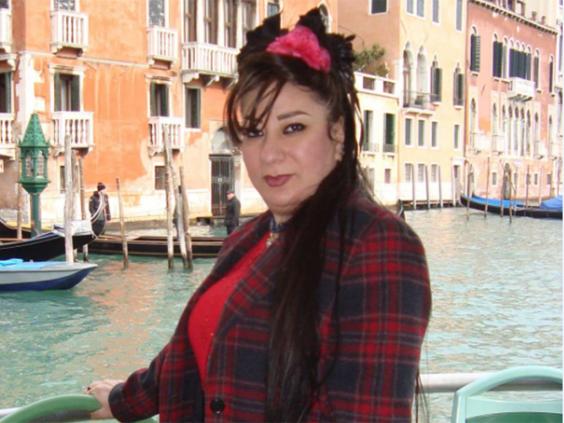 The second case involves Kamal Foroughi, a grandfather who has been in jail since 2011 and is serving an eight-year sentence for espionage offences. His family, who believe his only crime was regularly travelling to the UK and having British friends, say he did not receive a fair trial. He was given his first medical examination in November, 1,658 days after he was first detained.
His son Kamran, 40, who lives in the UK, said he was "extremely pleased" that the American prisoners had been released but admitted it had been difficult for him and his family to see the news. "My daughters watched the news with me and assumed Grandpa Kamal was also coming home," he said. "All I could do was dry my tears and give them a hug."
He added that he was worried that his increasingly frail father might "die a lonely old man in prison" and called on the UK to increase its efforts to secure his release. "The US and Iranian governments must have worked very hard in recent months to allow their citizens to be released and reunited with loved ones back home. Until my dad is back home with us, I will always want the UK Government to work harder and do more." 
Senior MPs of all parties said they hoped the improving relations between London and Tehran could speed the release of Britons in Iranian jails.
Hilary Benn, the shadow Foreign Secretary, said: "The cases of Kamal Foroughi and Roya Nobakht are deeply troubling, and the Government should be doing all it can to get them released.
"With the reopening of the UK's embassy in Tehran, it is even more important our consular staff are able to assist and protect British citizens there, including those with dual Iranian-British nationality.
"It is time for the Foreign Secretary to insist the Iranian government respects the rights of our citizens to receive consular assistance."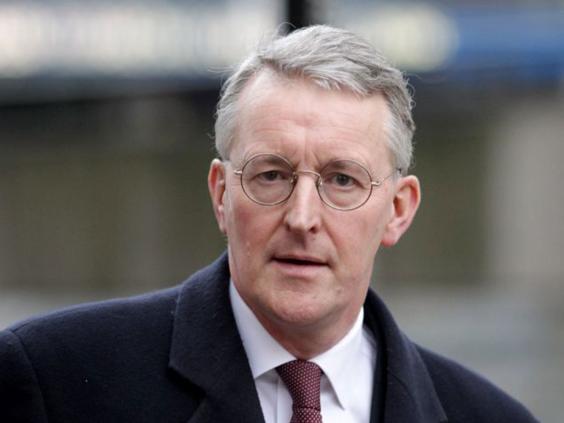 Tim Farron, the Liberal Democrat leader, said: "Britain must use the thaw in relations with Tehran and the reopening of the embassies last year to press the Iranian government.
"The Foreign Office should renew its efforts to secure the release of these Britons from an Iranian prison after five Americans walked free from the country's jails. America has secured their citizens' release and so should we.
"The three families must be sick with worry."
World news in pictures
World news in pictures
1/30 17 August 2016

Indonesian students play traditional drums called "Dol" from Bengkulu province as they participate in the Indonesian Independence day ceremony in Jakarta

AFP/Getty Images

2/30 17 August 2016

A woman attempts to cover a tear gas canister fired by police at a crowd in Srinagar protesting against the recent killings in Kashmir

REUTERS

3/30 17 August 2016

Participants struggle to reach the prizes on the top of greasy slippery poles in Jakarta, as part of Indonesia's celebrations to mark its 71st independent day anniversary

AFP/Getty Images

4/30 16 August 2016

An air tanker drops fire retardant on the Blue Cut wildfire in Lytle Creek, California. The fire is currently 9,000 plus acres, with 700 personnel on scene. Fifty-seven engines, 8 crews, 8 air tankers, 2 Very Large Air Tankers (VLATS), with additional firefighters and equipment on order

AFP/Getty Images

5/30 16 August 2016

Free Syrian army fighters stand atop of a hill as the moon is seen in the background in the south of Nawa city, in Deraa Governorate, Syria

REUTERS

6/30 16 August 2016

A Palestinian youth is being evacuated after he was wounded during clashes with Israeli soldiers conducting searches in the Palestinian al-Fawwar refugee camp, south of the West Bank city of Hebron

AFP/Getty Images

7/30 16 August 2016

AFP/Getty Images

8/30 16 August 2016

Mine workers sing as they wait for the commemoration to get under way near Marikana in Rustenburg, South Africa. On 16 August 2012 police shot and killed 34 Lonmin striking miners, apparently while trying to disperse them and end their strike. Ten people, including two police officers and two Lonmin security guards, were killed in the preceding week

AP

9/30 16 August 2016

People look at a crater caused by a Saudi-led coalition air strike at the yard of a hospital operated by Medecins Sans Frontieres in the Abs district of Hajja province, Yemen

REUTERS

10/30 15 August 2016

People cool off at a swimming pool in Daying county, China

REUTERS

11/30 15 August 2016

Turkish soldiers from a military guard of honor carry coffins during a mass burial ceremony for Turkish Cypriots who went missing in 1974 and whose remains have been found by the Committee on missing people in Cyprus (CMP), at a cemetery in the village of Tashkent (Vouno) in the self-declared Turkish Republic of Northern Cyprus. More than 30 Turkish Cypriots, who had disappeared in Tochni near the coastal southern city of Limassol in August 1974 and were found in 2014 in a mass grave in the village, were buried during the ceremony

AFP/Getty Images

12/30 15 August 2016

Indian paramilitary soldiers hug each other as they react to the news of killing of two suspected rebels in a gun-battle in the Nowhatta neighborhood of Srinagar, Indian controlled Kashmir. Suspected separatist rebels and government troops were engaged in two gun battles in Indian-controlled Kashmir despite a complete security lockdown in the disputed region as India celebrated its independence from British rule

AP

13/30 14 August 2016

A spectator poses ahead of the Women's Marathon during the athletics event at the Rio 2016 Olympic Games at Sambodromo in Rio de Janeiro

AFP/Getty Images

14/30 14 August 2016

Family members of Sylville Smith gather where he was shot and killed by police in Milwaukee. Police say a black man whose killing touched off arson and rock-throwing, was shot by a black officer after turning toward him with a gun in his hand

AP

15/30 14 August 2016

Men carry a dog, wearing a costume and seated on a stool, as a form of respect as they believe that dogs found water for their ancestors, during a local festival for the Miao ethnic minority in Jianhe county, Guizhou Province, China

REUTERS

16/30 14 August 2016

A truck burns in the town of Lower Lake, California. A wildfire destroyed at least four homes and forced thousands of people in two Northern California towns to flee as flames jumped a road and moved into populated areas

AP

17/30 14 August 2016

Kurdish Peshmerga forces fire a rocket toward Islamic State militants on the southeast of Mosul , Iraq

REUTERS

18/30 14 August 2016

An armed boy walks as he attends a gathering held by tribesmen loyal to the Houthi movement to show support to a political council formed by the movement and the General People's Congress party to unilaterally rule Yemen by both groups in Sanaa

REUTERS

19/30 13 August 2016

A jockey takes part in a traditional cattle race or "Pacu Jawi", to mark the end of the rice harvest in Tanah Datar, West Sumatra, Indonesia

REUTERS

20/30 13 August 2016

Rescue workers carry a survivor on a stretcher, after he was extracted from a collapsed wall in an informal settler house, just beside the city jail building in Manila

AFP/Getty Images

21/30 13 August 2016

Revellers take part in the Monsoon Holi Madrid festival in Madrid, Spain

REUTERS

22/30 13 August 2016

Revellers chat on Havana's Malecon seafront before performing at a carnival parade, Cuba

REUTERS

23/30 13 August 2016

A man fights against the active front of a forest fire near Arouca, Portugal

REUTERS

24/30 12 August 2016

A meteor streaks past stars in the night sky above medieval tombstones in Radmilje near Stolac, south of Sarajevo, Bosnia and Herzegovina

REUTERS

25/30 12 August 2016

An injured man receives first aid after two bombs exploded in the Thai seaside resort of Hua Hin

Reuters

26/30 12 August 2016

Children try to push an injured and weak dolphin back into the water after it washed ashore during bad weather and high tide on a beach in Cilacap, Central Java, Indonesia

REUTERS

27/30 12 August 2016

A man collects coconuts and other items thrown as offerings by worshippers in the Sabarmati river, a day after the "Dashama" festival in Ahmedabad, India

REUTERS

28/30 11 August 2016

An injured riot policeman is helped by comrades during clashes with independent miners against Bolivia's President Evo Morales' government policies, in Mantecani near La Paz, Bolivia

REUTERS

29/30 11 August 2016

A team equipped with anti mosquito spray packs walks through the Koumassi district of Abidjan during an operation aimed at preventing the spread of the zika virus in Côte d'Ivoire

AFP/Getty Images

30/30 11 August 2016

An Indian policeman uses a slingshot during clashes with demonstrators following a protest in Srinagar against the recent killings in Kashmir

REUTERS
The Conservative MP Richard Bacon, the chairman of the all-party parliamentary group on Iran, said: "I hope improving relations between Iran and the UK will allow discussions to take place on a number of areas, including people currently in prison in Iran. It would be very welcome if progress could be made."
Shiva Mahbobi, of the Campaign to Free Political Prisoners in Iran, told The Independent Ms Nobakht was "literally dying" behind bars. "She is in the worst possible situation. She had depression and she was using medication – now they are not giving it to her regularly."
She added that the UK Government had spurned a "perfect opportunity" to secure Ms Nobakht's release when it reopened the British embassy in Tehran last year as relations between the two countries thawed. "Four Iranian-Americans have now been released, so that shows that it is possible to put pressure on them. Now that the Foreign Office has more communication with Iran, they need to do something extra. Why can't they do the same thing for Roya?"
Jimmy Wales, the creator of Wikipedia, is also campaigning for Ms Nobakht's release through his personal foundation, which promotes freedom of expression. "Writing critical comments on Facebook is not a crime and no one should be imprisoned for it," he said. 
"The internet must remain a safe platform to allow self-expression of ideas and opinions anywhere around the world. Roya has done nothing to deserve having her freedom taken away from her. I firmly call on Iran to correct this terrible injustice and release Roya immediately."
Both Ms Nobakht and Mr Foroughi are being held at the notorious Evin prison near Tehran, which has a special wing for political prisoners. The identity of the third British citizen has not been released – probably because their family is concerned that negative publicity around their case may hinder their chances of release.
The Washington Post journalist Jason Rezaian, who was also held at Evin before his release alongside three other Iranian-Americans at the weekend, appeared briefly outside the military hospital in Germany where he has been recovering from his 18-month incarceration. In a statement, he said he was "feeling fine".
A Downing Street spokesperson said Mr Cameron had discussed the British cases with Mr Rouhani in a telephone call on 19 January. "The Prime Minister raised concerns over three dual UK-Iran nationals held in Iranian prisons, pressing for swift progress in their cases. Acknowledging this was a humanitarian issue, President Rouhani undertook to look carefully at the cases," they added.
A Foreign Office spokesman said: "We remain deeply concerned about ongoing consular cases in Iran, and will continue to raise our concerns at the highest level."
The spokesman added: "We are very concerned for Mr Foroughi's health and have raised this with the Iranian authorities on repeated occasions, urging them to provide regular medical assistance and access to a lawyer. We have been in regular contact with his family since we were first made aware of his situation in May 2013 and Middle East minister Tobias Ellwood has met his son to discuss the case directly. However Iran does not recognise dual nationality and as such is not granting us consular access.
"The Foreign Secretary has personally raised this case with President Rouhani in Tehran and also with [the] Foreign Minister Javad Zarif. We will continue to raise it with the Iranian government at every opportunity."
Enemies of the state? Detained Britons
Roya Nobakht 
The 49-year-old from Stockport was in Iran visiting family in October 2013 when she was arrested in the city of Shiraz. She was charged with "gathering and participation with intent to commit crime against national security" due to comments on Facebook. Sentenced to 20 years in jail, later reduced to seven years.
Kamal Foroughi 
The 76-year-old businessman was working in Tehran as a consultant for the Malaysian oil and gas company Petronas when he was arrested in May 2011. Eventually sentenced to eight years in jail after a trial which his family says was unfair, the nature of the espionage charges levelled against him remains unclear.
Unidentified detainee 
The identity of the third British-Iranian citizen currently behind bars in Iran has not been released by their family or the Government. Relatives often believe that keeping quiet about their case is best and fear repercussions from the authorities if they speak out, especially if they still live in Iran.
Reuse content