Iran is under growing pressure to agree the immediate release of three British citizens from prison on humanitarian grounds, amid fears that at least two of them may die behind bars.
Hassan Rouhani, the President of Iran, told David Cameron this week that he would "look carefully" at the three British cases, which include a woman who was jailed for making anti-government comments on Facebook and a 76-year-old businessman imprisoned for committing "espionage". The identity of the third Briton is unknown.
Iran freed four dual US-Iranian nationals at the weekend as international sanctions on the country were lifted. Campaigners are now calling on the Foreign Office to ensure the three British citizens – who are also dual nationals – are released before their health declines further. Their families and supporters are desperately worried that they may die in jail if the UK Government does not step up its efforts.
Amnesty International said the UK should be "following the US's lead" by ensuring the release of the British prisoners. "With UK ministers hailing the nuclear deal, you have to ask – where is the pay-off for the British detainees still behind bars in Iran?" said its individuals at risk campaigner Kathy Voss.
One of the cases involves Roya Nobakht, 49, who has been imprisoned in Iran since 2013 for posting derogatory comments about the country's government on Facebook. Campaigners working for her release claim she has been subjected to "physical and psychological torture" in jail and recently collapsed in her cell after being denied access to medication for depression.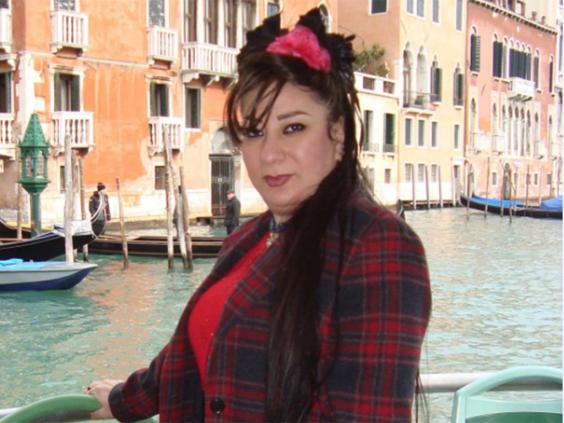 The second case involves Kamal Foroughi, a grandfather who has been in jail since 2011 and is serving an eight-year sentence for espionage offences. His family, who believe his only crime was regularly travelling to the UK and having British friends, say he did not receive a fair trial. He was given his first medical examination in November, 1,658 days after he was first detained.
His son Kamran, 40, who lives in the UK, said he was "extremely pleased" that the American prisoners had been released but admitted it had been difficult for him and his family to see the news. "My daughters watched the news with me and assumed Grandpa Kamal was also coming home," he said. "All I could do was dry my tears and give them a hug."
He added that he was worried that his increasingly frail father might "die a lonely old man in prison" and called on the UK to increase its efforts to secure his release. "The US and Iranian governments must have worked very hard in recent months to allow their citizens to be released and reunited with loved ones back home. Until my dad is back home with us, I will always want the UK Government to work harder and do more."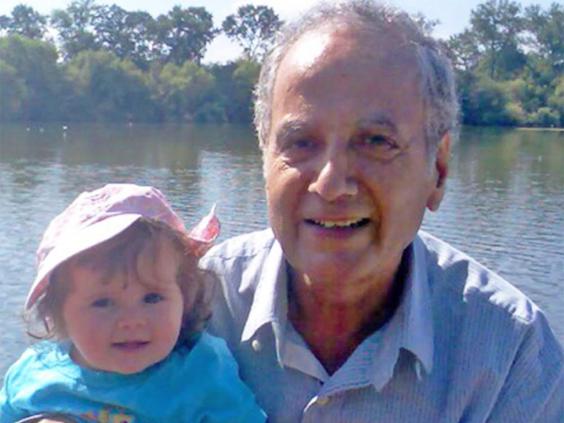 Senior MPs of all parties said they hoped the improving relations between London and Tehran could speed the release of Britons in Iranian jails.
Hilary Benn, the shadow Foreign Secretary, said: "The cases of Kamal Foroughi and Roya Nobakht are deeply troubling, and the Government should be doing all it can to get them released.
"With the reopening of the UK's embassy in Tehran, it is even more important our consular staff are able to assist and protect British citizens there, including those with dual Iranian-British nationality.
"It is time for the Foreign Secretary to insist the Iranian government respects the rights of our citizens to receive consular assistance."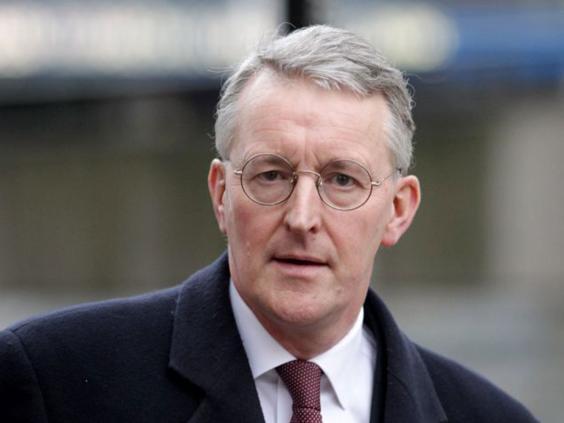 Tim Farron, the Liberal Democrat leader, said: "Britain must use the thaw in relations with Tehran and the reopening of the embassies last year to press the Iranian government.
"The Foreign Office should renew its efforts to secure the release of these Britons from an Iranian prison after five Americans walked free from the country's jails. America has secured their citizens' release and so should we.
"The three families must be sick with worry."
World news in pictures
World news in pictures
1/30 27 September 2016

A woman eats and struggles with her umbrella against powerful gusts of wind generated by typhoon Megi across the the island in Taipei, Taiwan. Schools and offices have been closed on Taiwan and people in dangerous areas have been evacuated as a large typhoon with 162 kilometers- (100 miles-) per-hour winds approaches the island

AP

2/30 27 September 2016

Alstom employees stage a protest in front of its headquarters in St Ouen, north of Paris, asking not to close a plant in Belfort, eastern France, which employs 400 people. Alstom's situation is considered by many French politicians as symbolic of France's difficulty of keeping a strong industry at home

AP

3/30 26 September 2016

A man poses as he gathers with others at Bogota's Bolivar main square, to celebrate the historic peace agreement between the Colombian government and the Revolutionary Armed Forces of Colombia (FARC). Colombia will turn the page on a half-century conflict that has stained its modern history with blood when the FARC rebels and the government sign a peace deal. President Juan Manuel Santos and the leader of the FARC, Rodrigo Londono, better known by his nom de guerre, Timoleon "Timochenko" Jimenez, are set to sign the accord at 2200 GMT in a ceremony in the colorful colonial city of Cartagena on the Caribbean coast

AFP/Getty Images

4/30 26 September 2016

Tourists pose in front of the illuminated Eiffel Tower during an event to mark the Breast Cancer Awareness month in October in Paris

AFP/Getty Images

5/30 26 September 2016

A nail house is seen in the middle of an area covered by a dust screen in Hangzhou, Zhejiang province, China

REUTERS

6/30 26 September 2016

Students at the Durban University of Technology march as countrywide protests demanding free tertiary education continue, in Durban, South Africa

REUTERS

7/30 26 September 2016

Palestinian women throw sweets at the militants from the al-Nasser Brigades, an armed wing of the Popular Resistance Committees (PRC), while marching on their vehicles during a rally to commemorate the 16th anniversary of their group in Gaza

AP

8/30 26 September 2016

A supporter of Awami Ittihad Party (AIP), a pro-India party, is detained by Indian police during a protest demanding to hold a plebiscite, in Srinagar

REUTERS

9/30 25 September 2016

A dog wipes out during the Surf City Surf Dog competition in Huntington Beach, California

REUTERS

10/30 25 September 2016

Indian folk dancers from the Panghat Group of Performing Arts perform during a dress rehearsal for an event to mark the forthcoming Hindu festival 'Navaratri', or the Festival of Nine Nights, in Ahmedabad

AFP/Getty Images

11/30 25 September 2016

An artisan hangs decorative pieces at a pandal, or a temporary platform, for the upcoming Hindu festival of Durga Puja, in Kolkata, India

REUTERS

12/30 25 September 2016

Runners take the start of the 43rd Berlin Marathon in Berlin

AFP/Getty Images

13/30 25 September 2016

The Five-hundred-metre Aperture Spherical Radio Telescope (FAST) is seen on its first day of operation in Pingtang, in southwestern China's Guizhou province. The world's largest radio telescope began operating in southwestern China, a project which Beijing says will help humanity search for alien life

AFP/Getty Images

14/30 25 September 2016

Australian knight Philip Leitch (R) has a floral basket on his helmet smashed by an opponent at the St Ives Medieval Fair in Sydney, one of the largest of its kind in Australia

REUTERS

15/30 25 September 2016

A security guard working at the Cascade Mall places flowers at a makeshift memorial in Burlington, to the five victims killed in a shooting at the mall. The 20-year-old man suspected of killing the five people with a rifle at a Macy's makeup counter had a string of run-ins with the law in recent years, including charges he assaulted his stepfather

AP

16/30 25 September 2016

A man works in a rice field where rice crop is planted in a shape which looks like a map of China, ahead of China's National Day, in Shanghai, China

REUTERS

17/30 25 September 2016

Law enforcement officials inspect a boat overturned on a jetty, off Miami Beach. Authorities said that Miami Marlins starting pitcher Jose Fernandez was one of three people killed in the boat crash the day before. Fernandez was 24

AP

18/30 24 September 2016

Syrians await to receive treatment at a make-shift hospital following air strikes on rebel-held eastern areas of Aleppo. Heavy Syrian and Russian air strikes on rebel-held eastern areas of Aleppo city killed at least 25 civilians, the Britain-based Syrian Observatory for Human Rights said, overwhelming doctors and rescue workers

AFP/Getty Images

19/30 24 September 2016

A fire broke out on a tanker belonging to the Mexican state oil company PEMEX, causing no injuries, according to a company official, in the Gulf of Mexico off the coast of Boca del Rio in Veracruz state, Mexico

AFP/Getty Images

20/30 24 September 2016

Participants attend a competition of the 2016 XTRAIL Expedition at Kanas National Geological Park in Altay, China's Xinjiang Uygur Autonomous Region

REUTERS

21/30 23 September 2016

Protesters march in the streets during another night of protests over the police shooting of Keith Scott in Charlotte, North Carolina

REUTERS

22/30 23 September 2016

Campaigners pose on a 'United To Stop Trump' cardboard wall in front of the Brandenburg Gate to urge Americans living abroad to register and vote in Berlin, Germany

REUTERS

23/30 23 September 2016

A man rests on his cart after unloading plastic jugs near a shop at a main market in Colombo, Sri Lanka

REUTERS

24/30 23 September 2016

Staff inspect the presentation before the Swiss Cheese Awards competition in Le Sentier, Switzerland. One hundred and fourty-two experts have to choose the best out of 777 cheeses from 353 producers competing in 28 categories

REUTERS

25/30 23 September 2016

Israeli settler bride Yael Levi (C) is surrounded by friends and relatives during her wedding ceremony at the plaza outside the Cave of the Patriarchs also known as the Ibrahimi Mosque, which is a holy shrine for Jews and Muslims, in the heart of the divided city of Hebron in the southern West Bank

AFP/Getty Images

26/30 22 September 2016

A South Korean army special forces soldier breaks bottles with his hand during the Naktong River Battle re-enactment in Waegwan, South Korea. South Korean Defense Ministry reenacted one of the important battles as part of commemoration events for the 66th anniversary of the Korean War

AP

27/30 22 September 2016

Women wait on a street in Pyongyang, North Korea

AFP/Getty Images

28/30 22 September 2016

A general view shows buildings destroyed during Saudi-led air strikes in the rebel-held Yemeni port city of Hodeida the previous day. Saudi-led coalition air strikes have killed 20 civilians in a rebel-held port city in Yemen, a government official said in a rare admission of a possible "error" by the alliance. The strikes came as Riyadh faces mounting international scrutiny over civilian casualties in its 18-month campaign against rebels in Yemen

AFP/Getty Images

29/30 22 September 2016

An Indian woman carries her belongings as she wades through flood waters following heavy rain in the low-lying area of Quthbullapur on the outskirts of Hyderabad. Rains that have caused heavy flooding around Hyderabad are expected to continue in the coming days, Indian meteorological officials said

AFP/Getty Images

30/30 21 September 2016

A protester, center, is taken into custody by Charlotte-Mecklenburg police officers in Charlotte. Authorities in Charlotte tried to quell public anger after a police officer shot a black man, but a dusk prayer vigil turned into a second night of violence, with police firing tear gas at angry protesters and a man being critically wounded by gunfire. North Carolina's governor declared a state of emergency in the city

AP
The Conservative MP Richard Bacon, the chairman of the all-party parliamentary group on Iran, said: "I hope improving relations between Iran and the UK will allow discussions to take place on a number of areas, including people currently in prison in Iran. It would be very welcome if progress could be made."
Shiva Mahbobi, of the Campaign to Free Political Prisoners in Iran, told The Independent Ms Nobakht was "literally dying" behind bars. "She is in the worst possible situation. She had depression and she was using medication – now they are not giving it to her regularly."
She added that the UK Government had spurned a "perfect opportunity" to secure Ms Nobakht's release when it reopened the British embassy in Tehran last year as relations between the two countries thawed. "Four Iranian-Americans have now been released, so that shows that it is possible to put pressure on them. Now that the Foreign Office has more communication with Iran, they need to do something extra. Why can't they do the same thing for Roya?"
Jimmy Wales, the creator of Wikipedia, is also campaigning for Ms Nobakht's release through his personal foundation, which promotes freedom of expression. "Writing critical comments on Facebook is not a crime and no one should be imprisoned for it," he said. 
"The internet must remain a safe platform to allow self-expression of ideas and opinions anywhere around the world. Roya has done nothing to deserve having her freedom taken away from her. I firmly call on Iran to correct this terrible injustice and release Roya immediately."
Both Ms Nobakht and Mr Foroughi are being held at the notorious Evin prison near Tehran, which has a special wing for political prisoners. The identity of the third British citizen has not been released – probably because their family is concerned that negative publicity around their case may hinder their chances of release.
The Washington Post journalist Jason Rezaian, who was also held at Evin before his release alongside three other Iranian-Americans at the weekend, appeared briefly outside the military hospital in Germany where he has been recovering from his 18-month incarceration. In a statement, he said he was "feeling fine".
A Downing Street spokesperson said Mr Cameron had discussed the British cases with Mr Rouhani in a telephone call on 19 January. "The Prime Minister raised concerns over three dual UK-Iran nationals held in Iranian prisons, pressing for swift progress in their cases. Acknowledging this was a humanitarian issue, President Rouhani undertook to look carefully at the cases," they added.
A Foreign Office spokesman said: "We remain deeply concerned about ongoing consular cases in Iran, and will continue to raise our concerns at the highest level."
The spokesman added: "We are very concerned for Mr Foroughi's health and have raised this with the Iranian authorities on repeated occasions, urging them to provide regular medical assistance and access to a lawyer. We have been in regular contact with his family since we were first made aware of his situation in May 2013 and Middle East minister Tobias Ellwood has met his son to discuss the case directly. However Iran does not recognise dual nationality and as such is not granting us consular access.
"The Foreign Secretary has personally raised this case with President Rouhani in Tehran and also with [the] Foreign Minister Javad Zarif. We will continue to raise it with the Iranian government at every opportunity."
Enemies of the state? Detained Britons
Roya Nobakht 
The 49-year-old from Stockport was in Iran visiting family in October 2013 when she was arrested in the city of Shiraz. She was charged with "gathering and participation with intent to commit crime against national security" due to comments on Facebook. Sentenced to 20 years in jail, later reduced to seven years.
Kamal Foroughi 
The 76-year-old businessman was working in Tehran as a consultant for the Malaysian oil and gas company Petronas when he was arrested in May 2011. Eventually sentenced to eight years in jail after a trial which his family says was unfair, the nature of the espionage charges levelled against him remains unclear.
Unidentified detainee 
The identity of the third British-Iranian citizen currently behind bars in Iran has not been released by their family or the Government. Relatives often believe that keeping quiet about their case is best and fear repercussions from the authorities if they speak out, especially if they still live in Iran.
Reuse content