Iran is under growing pressure to agree the immediate release of three British citizens from prison on humanitarian grounds, amid fears that at least two of them may die behind bars.
Hassan Rouhani, the President of Iran, told David Cameron this week that he would "look carefully" at the three British cases, which include a woman who was jailed for making anti-government comments on Facebook and a 76-year-old businessman imprisoned for committing "espionage". The identity of the third Briton is unknown.
Iran freed four dual US-Iranian nationals at the weekend as international sanctions on the country were lifted. Campaigners are now calling on the Foreign Office to ensure the three British citizens – who are also dual nationals – are released before their health declines further. Their families and supporters are desperately worried that they may die in jail if the UK Government does not step up its efforts.
Amnesty International said the UK should be "following the US's lead" by ensuring the release of the British prisoners. "With UK ministers hailing the nuclear deal, you have to ask – where is the pay-off for the British detainees still behind bars in Iran?" said its individuals at risk campaigner Kathy Voss.
One of the cases involves Roya Nobakht, 49, who has been imprisoned in Iran since 2013 for posting derogatory comments about the country's government on Facebook. Campaigners working for her release claim she has been subjected to "physical and psychological torture" in jail and recently collapsed in her cell after being denied access to medication for depression.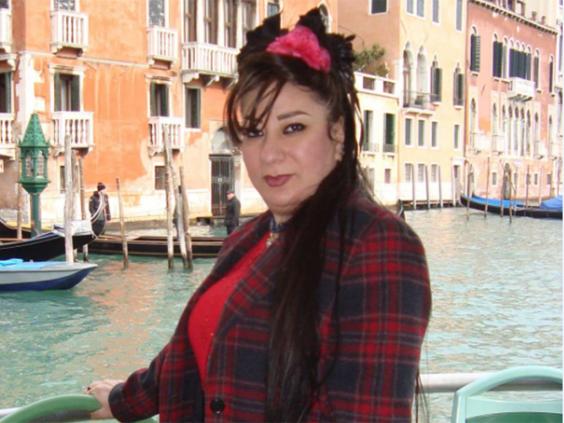 The second case involves Kamal Foroughi, a grandfather who has been in jail since 2011 and is serving an eight-year sentence for espionage offences. His family, who believe his only crime was regularly travelling to the UK and having British friends, say he did not receive a fair trial. He was given his first medical examination in November, 1,658 days after he was first detained.
His son Kamran, 40, who lives in the UK, said he was "extremely pleased" that the American prisoners had been released but admitted it had been difficult for him and his family to see the news. "My daughters watched the news with me and assumed Grandpa Kamal was also coming home," he said. "All I could do was dry my tears and give them a hug."
He added that he was worried that his increasingly frail father might "die a lonely old man in prison" and called on the UK to increase its efforts to secure his release. "The US and Iranian governments must have worked very hard in recent months to allow their citizens to be released and reunited with loved ones back home. Until my dad is back home with us, I will always want the UK Government to work harder and do more." 
Senior MPs of all parties said they hoped the improving relations between London and Tehran could speed the release of Britons in Iranian jails.
Hilary Benn, the shadow Foreign Secretary, said: "The cases of Kamal Foroughi and Roya Nobakht are deeply troubling, and the Government should be doing all it can to get them released.
"With the reopening of the UK's embassy in Tehran, it is even more important our consular staff are able to assist and protect British citizens there, including those with dual Iranian-British nationality.
"It is time for the Foreign Secretary to insist the Iranian government respects the rights of our citizens to receive consular assistance."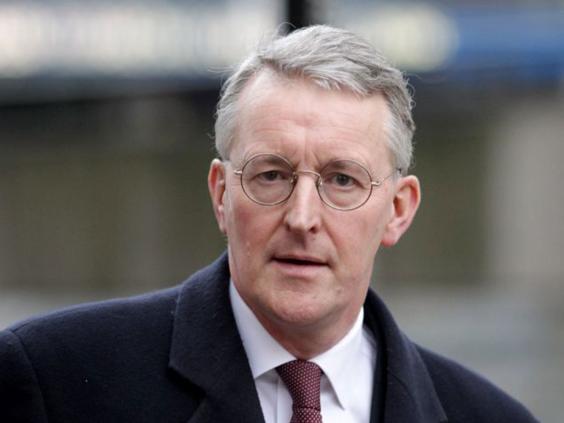 Tim Farron, the Liberal Democrat leader, said: "Britain must use the thaw in relations with Tehran and the reopening of the embassies last year to press the Iranian government.
"The Foreign Office should renew its efforts to secure the release of these Britons from an Iranian prison after five Americans walked free from the country's jails. America has secured their citizens' release and so should we.
"The three families must be sick with worry."
World news in pictures
World news in pictures
1/30 19 July 2016

A woman stands by the new makeshift memorial in tribute to the victims of the deadly Bastille Day attack at the Promenade des Anglais in Nice, after it was moved from the pavement of the road to the seafront so that the street can be re-opened

AFP/Getty Images

2/30 19 July 2016

CodePink demonstrators protest at an anti-Donald Trump rally in Cleveland, Ohio, near the Quicken Loans Arena site of the Republican National Convention

AFP/Getty Images

3/30 19 July 2016

Lightning is seen in the sky over the Ostankino TV tower during a storm in Moscow, Russia

AP

4/30 18 July 2016

A Turkish police restrains a man on the ground during an operation in front of the courthouse in Ankara. Turkey has detained more than 7,500 suspects involved in the coup plot seeking to oust the government

AFP/Getty Images

5/30 18 July 2016

Tents are seen set up along a mountain road during a camping festival in Luoyang, China

REUTERS

6/30 17 July 2016

A woman lays her head on the coffin of a victim of the failed coup attempt during his funeral in Istanbul

Getty Images

7/30 17 July 2016

People gather at a makeshift memorial on the Promenade des Anglais in Nice, in tribute to the victims of the Bastille Day attack that left 84 dead

Getty Images

8/30 17 July 2016

Police officers stand in front of an East Baton Rouge police car with bullet holes as it's towed away from the scene where three police officers were killed in Baton Rouge, Louisiana

Getty Images North America

9/30 16 July 2016

Surrendered Turkish soldiers who were involved in the coup are beaten by a civilian

Reuters

10/30 16 July 2016

People occupy a tank on the streets of Istanbul. Istanbul's bridges across the Bosphorus, the strait separating the European and Asian sides of the city, have been closed to traffic. Reports have suggested that a group within Turkey's military have attempted to overthrow the government. Security forces have been called in as Turkey's Prime Minister Binali Yildirim denounced an 'illegal action' by a military 'group', with bridges closed in Istanbul and aircraft flying low over the capital of Ankara

EPA/TOLGA BOZOGLU

11/30 15 July 2016

A man reacts near bouquets of flowers near the scene where a truck ran into a crowd at high speed killing scores and injuring more who were celebrating the Bastille Day national holiday in Nice

Reuters

12/30 15 July 2016

A child's toy is placed among the floral tributes laid out near the site of the truck attack in the French resort city of Nice

AP

13/30 15 July 2016

Investigators continue at the scene near the heavy truck that ran into a crowd at high speed killing scores who were celebrating the Bastille Day in Nice

Reuters

14/30 14 July 2016

Rescue workers help an injured woman to get in a ambulance, after a truck drove into a crowd watching a fireworks display during Bastille Day in the French Riviera town of Nice. A truck ploughed into a crowd leaving at least 84 dead and scores injured

AFP/Getty Images

15/30 14 July 2016

A dike between two lakes is seen under demolition in Wuhan, Hubei Province, China

REUTERS

16/30 14 July 2016

Mount Bromo spews ashes into the air during a volcanic eruption. Mount Bromo lies within Bromo-Tengger-Semeru National Park, a huge caldera containing several volcanoes, Indonesia

AFP/Getty Images

17/30 13 July 2016

Residents chant slogans during a protest against government's decision on deploying a U.S. THAAD anti-missile defense unit in Seongju, South Korea. The banner reads "Desperately oppose deploying THAAD in Seongju"

REUTERS

18/30 13 July 2016

Spanish bullfighter Miguel Angel Perera gets tackled by a bull during a bullfight at the San Fermin Festival in Pamplona

REUTERS

19/30 13 July 2016

The Solar Impulse 2 flying over the pyramids, Egypt Cairo. The experimental solar-powered airplane has arrived in Egypt as part of its global voyage

AP

20/30 13 July 2016

A man holding a Palestinian flag protests as he sits in the scoop of an Israeli excavator as tries to prevent it from clearing his land during a protest against Jewish settlements, near the village of Deir Qaddis near the West Bank city of Ramallah

REUTERS

21/30 13 July 2016

A man stands between thousands of paper lanterns, which were displayed and lit up the precincts of the shrine, where more than 2.4 million war-dead are enshrined, during the Mitama Festival at Yasukuni Shrine in Tokyo, Japan

REUTERS

22/30 13 July 2016

A cooling tower is seen under mechanical demolition in Binzhou, Shandong Province, China

REUTERS

23/30 12 July 2016

A bargeman works onboard a tow boat, which pulls a 750-metre-long (2461 feet) timber raft to the Novoyeniseisk wood processing plant down the Angara river near the Siberian village of Strelka in Krasnoyarsk region, Russia. Timber rafts or tied logs of the high quality Angara pine and larch are transported for about 500 kilometres (311 miles) from the areas of industrial wood felling in Taiga forest to the Novoyeniseisk wood processing plant, located on the bank of the Yenisei River in Lesosibirsk. The plant exports timber to Europe, Northern Africa and Asia, according to representatives

REUTERS

24/30 12 July 2016

The wreckage of a train after a head-on collision between two trains, near Corato, in the southern Italian region of Puglia. At least 20 people were killed in a head-on collision between two passenger trains, in one of the country's worst rail accidents in recent years. Investigators said at least one of the trains had been travelling very fast, and it was possible the collision was caused by human error

AFP/Getty Images

25/30 12 July 2016

People standing on the edge of the crater while watching the eruption of Mount Bromo in Probolinggo, Indonesia

REUTERS

26/30 12 July 2016

An activist wearing a hat representing the Philippine navy boat "Sierra Madre", now half-submerged at Second Thomas shoal of the Spratly islands, sits with protesters during a demonstration in front of the Chinese consulate in Manila, ahead of a UN tribunal ruling on the legality of China's claims to an area of the South China sea contested by the Philippines. Beijing lays claim to virtually all of the South China Sea, putting it at odds with regional neighbours the Philippines, Vietnam, Malaysia, Brunei and Taiwan, which also have partial claims

AFP/Getty Images

27/30 12 July 2016

The balloon of Russian adventurer Fedor Konyukhov is seen after it lifted off in his attempt to break the world record for a solo hot-air balloon flight around the globe near Perth, Australia

REUTERS

28/30 11 July 2016

A woman writes with a lipstic on police shields during an anti-government protest in Skopje. Macedonia has been locked in political crisis for more than a year, with anti-government protests fueled by allegations that the ruling conservatives had authorised wiretaps of opponents and thousands of senior officials. Political leaders have faced delays in implementing a European Union-brokered agreement to hold early elections

AFP/Getty Images

29/30 11 July 2016

An airport firefighter's unit spray water in the national colours over the aircraft carrying Portugal's national football team members during a welcome at Lisbon airport, after the Euro 2016 final football win over France The Portuguese football team led by Cristiano Ronaldo returned home to a heroes' welcome today after their upset 1-0 win triumph over France in the Euro 2016 final. / AFP PHOTO / PATRICIA DE MELO MOREIRAPATRICIA DE MELO MOREIRA/AFP/Getty Images

AFP/Getty Images

30/30 11 July 2016

A critically endangered Maui's dolphin swimming off the west coast of New Zealand's North Island. The International Whaling Commission (IWC) has called on New Zealand to take urgent action to save the world's rarest dolphin from extinction, voicing "grave concern" about its future

AFP/Getty Images
The Conservative MP Richard Bacon, the chairman of the all-party parliamentary group on Iran, said: "I hope improving relations between Iran and the UK will allow discussions to take place on a number of areas, including people currently in prison in Iran. It would be very welcome if progress could be made."
Shiva Mahbobi, of the Campaign to Free Political Prisoners in Iran, told The Independent Ms Nobakht was "literally dying" behind bars. "She is in the worst possible situation. She had depression and she was using medication – now they are not giving it to her regularly."
She added that the UK Government had spurned a "perfect opportunity" to secure Ms Nobakht's release when it reopened the British embassy in Tehran last year as relations between the two countries thawed. "Four Iranian-Americans have now been released, so that shows that it is possible to put pressure on them. Now that the Foreign Office has more communication with Iran, they need to do something extra. Why can't they do the same thing for Roya?"
Jimmy Wales, the creator of Wikipedia, is also campaigning for Ms Nobakht's release through his personal foundation, which promotes freedom of expression. "Writing critical comments on Facebook is not a crime and no one should be imprisoned for it," he said. 
"The internet must remain a safe platform to allow self-expression of ideas and opinions anywhere around the world. Roya has done nothing to deserve having her freedom taken away from her. I firmly call on Iran to correct this terrible injustice and release Roya immediately."
Both Ms Nobakht and Mr Foroughi are being held at the notorious Evin prison near Tehran, which has a special wing for political prisoners. The identity of the third British citizen has not been released – probably because their family is concerned that negative publicity around their case may hinder their chances of release.
The Washington Post journalist Jason Rezaian, who was also held at Evin before his release alongside three other Iranian-Americans at the weekend, appeared briefly outside the military hospital in Germany where he has been recovering from his 18-month incarceration. In a statement, he said he was "feeling fine".
A Downing Street spokesperson said Mr Cameron had discussed the British cases with Mr Rouhani in a telephone call on 19 January. "The Prime Minister raised concerns over three dual UK-Iran nationals held in Iranian prisons, pressing for swift progress in their cases. Acknowledging this was a humanitarian issue, President Rouhani undertook to look carefully at the cases," they added.
A Foreign Office spokesman said: "We remain deeply concerned about ongoing consular cases in Iran, and will continue to raise our concerns at the highest level."
The spokesman added: "We are very concerned for Mr Foroughi's health and have raised this with the Iranian authorities on repeated occasions, urging them to provide regular medical assistance and access to a lawyer. We have been in regular contact with his family since we were first made aware of his situation in May 2013 and Middle East minister Tobias Ellwood has met his son to discuss the case directly. However Iran does not recognise dual nationality and as such is not granting us consular access.
"The Foreign Secretary has personally raised this case with President Rouhani in Tehran and also with [the] Foreign Minister Javad Zarif. We will continue to raise it with the Iranian government at every opportunity."
Enemies of the state? Detained Britons
Roya Nobakht 
The 49-year-old from Stockport was in Iran visiting family in October 2013 when she was arrested in the city of Shiraz. She was charged with "gathering and participation with intent to commit crime against national security" due to comments on Facebook. Sentenced to 20 years in jail, later reduced to seven years.
Kamal Foroughi 
The 76-year-old businessman was working in Tehran as a consultant for the Malaysian oil and gas company Petronas when he was arrested in May 2011. Eventually sentenced to eight years in jail after a trial which his family says was unfair, the nature of the espionage charges levelled against him remains unclear.
Unidentified detainee 
The identity of the third British-Iranian citizen currently behind bars in Iran has not been released by their family or the Government. Relatives often believe that keeping quiet about their case is best and fear repercussions from the authorities if they speak out, especially if they still live in Iran.
Reuse content