Iran is under growing pressure to agree the immediate release of three British citizens from prison on humanitarian grounds, amid fears that at least two of them may die behind bars.
Hassan Rouhani, the President of Iran, told David Cameron this week that he would "look carefully" at the three British cases, which include a woman who was jailed for making anti-government comments on Facebook and a 76-year-old businessman imprisoned for committing "espionage". The identity of the third Briton is unknown.
Iran freed four dual US-Iranian nationals at the weekend as international sanctions on the country were lifted. Campaigners are now calling on the Foreign Office to ensure the three British citizens – who are also dual nationals – are released before their health declines further. Their families and supporters are desperately worried that they may die in jail if the UK Government does not step up its efforts.
Amnesty International said the UK should be "following the US's lead" by ensuring the release of the British prisoners. "With UK ministers hailing the nuclear deal, you have to ask – where is the pay-off for the British detainees still behind bars in Iran?" said its individuals at risk campaigner Kathy Voss.
One of the cases involves Roya Nobakht, 49, who has been imprisoned in Iran since 2013 for posting derogatory comments about the country's government on Facebook. Campaigners working for her release claim she has been subjected to "physical and psychological torture" in jail and recently collapsed in her cell after being denied access to medication for depression.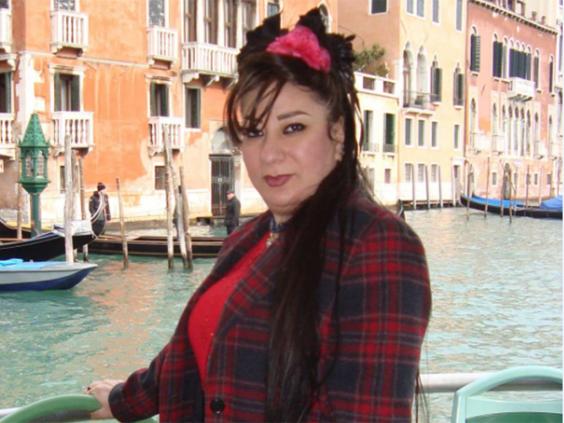 The second case involves Kamal Foroughi, a grandfather who has been in jail since 2011 and is serving an eight-year sentence for espionage offences. His family, who believe his only crime was regularly travelling to the UK and having British friends, say he did not receive a fair trial. He was given his first medical examination in November, 1,658 days after he was first detained.
His son Kamran, 40, who lives in the UK, said he was "extremely pleased" that the American prisoners had been released but admitted it had been difficult for him and his family to see the news. "My daughters watched the news with me and assumed Grandpa Kamal was also coming home," he said. "All I could do was dry my tears and give them a hug."
He added that he was worried that his increasingly frail father might "die a lonely old man in prison" and called on the UK to increase its efforts to secure his release. "The US and Iranian governments must have worked very hard in recent months to allow their citizens to be released and reunited with loved ones back home. Until my dad is back home with us, I will always want the UK Government to work harder and do more." 
Senior MPs of all parties said they hoped the improving relations between London and Tehran could speed the release of Britons in Iranian jails.
Hilary Benn, the shadow Foreign Secretary, said: "The cases of Kamal Foroughi and Roya Nobakht are deeply troubling, and the Government should be doing all it can to get them released.
"With the reopening of the UK's embassy in Tehran, it is even more important our consular staff are able to assist and protect British citizens there, including those with dual Iranian-British nationality.
"It is time for the Foreign Secretary to insist the Iranian government respects the rights of our citizens to receive consular assistance."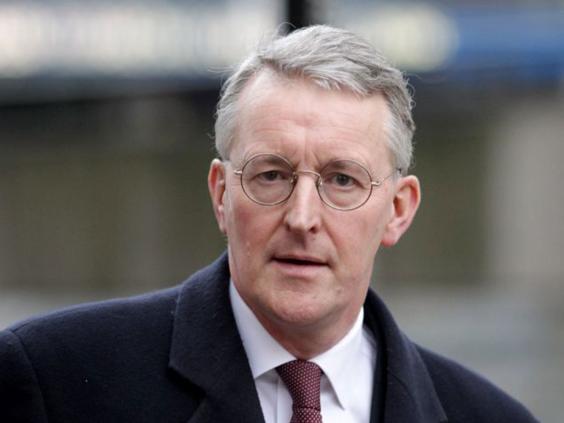 Tim Farron, the Liberal Democrat leader, said: "Britain must use the thaw in relations with Tehran and the reopening of the embassies last year to press the Iranian government.
"The Foreign Office should renew its efforts to secure the release of these Britons from an Iranian prison after five Americans walked free from the country's jails. America has secured their citizens' release and so should we.
"The three families must be sick with worry."
World news in pictures
World news in pictures
1/30 1 July 2016

Soldiers carry wreaths as they attend a commemoration event at the Thiepval memorial to mark the 100th anniversary of the Battle of the Somme in Thiepval, northern France

REUTERS

2/30 30 June 2016

A child leans on the coffin of his uncle, suicide attack victim Hamidullah Safar in Istanbul during his funeral two days after a suicide bombing and gun attack targeted Istanbul's airport

AFP/Getty Images

3/30 30 June 2016

Activists of right wing religious organisations shout anti-Bangladesh government slogans during a protest rally in Kolkata. Hundreds of activists shouted slogans against the government of Bangladesh to mark their protest against the recent killings of religious minorities, specially Hindus, in the neighbouring country of Bangladesh

AFP/Getty Images

4/30 29 June 2016

Workers cleaning algae on a beach in Qingdao, east China's Shandong province. The algal phenomenon, an annual occurrence in Qingdao, is usually caused by an abundance of nutrients in the water, especially phosphorus, although the triggers for the enormous blooms which began to appear in the Yellow Sea in 2007 remain uncertain

AFP/Getty Images

5/30 29 June 2016

Motola, the elephant that was injured by a landmine, wears her prosthetic leg at the Friends of the Asian Elephant Foundation in Lampang, Thailand

REUTERS

6/30 29 June 2016

A man rides his horse next to a ger near Zuunmod south of Ulan Bato. Mongolians went to the polls across their sprawling, sparsely-populated country as it struggles to benefit from its vast natural resources amid disputes over foreign investment and slumping demand from neighbouring China. It took Mongolian nomad Pagvajaviin Shatarbaatar seven days to get to his polling station to vote in in the general election - accompanied by more than 2,000 sheep, goats and horses / AFP PHOTO / JOHANNES EISELEJOHANNES EISELE/AFP/Getty Images

AFP/Getty Images

7/30 29 June 2016

A mother of victims reacts outside a forensic medicine building close to Istanbul's airport, a day after a suicide bombing and gun attack targetted Istanbul's airport, killing at least 36 people

AFP/Getty Images

8/30 28 June 2016

An injured woman covers her face as she is carried by paramedics into ambulance at Istanbul Ataturk airport, Turkey, following a blast. A triple suicide bombing and gun attack has killed at least 36 people, including foreigners, with Turkey's prime minister saying early signs pointed to an assault by the Islamic State group

REUTERS

9/30 28 June 2016

Caimans swim in an artificial reservoir in the San Jorge cattle ranch near the dried up Pilcomayo river, close the town of Fortin General Diaz, Paraguay. Apart from the lagoon, 18 wells have been dug to secure water sources for the reptiles

AP

10/30 28 June 2016

Women pose with guns in front of journalists in the Christian village of Qaa, where suicide bomb attacks took place, in the Bekaa valley, Lebanon

REUTERS

11/30 28 June 2016

French anti-riot police officer detain a man during a demonstration against controversial labour reforms in Paris

AFP/Getty Images

12/30 27 June 2016

Fishermen use a fire to attract fish on a traditional fishing boat in New Taipei City, Taiwan

REUTERS

13/30 27 June 2016

Members of Iraqi police forces celebrate on a street in western Fallujah, 50 kilometres (30 miles) from the Iraqi capital Baghdad, after Iraqi forces retook the embattled city from the Islamic State group

AFP/Getty Images

14/30 27 June 2016

A man pushes a tub carrying children as he gets them back home after school at a flooded area in Duchang, Jiangxi Province, China

REUTERS

15/30 26 June 2016

A LGBT member waves a rainbow flag during a rally staged by the LGBT community on Istiklal avenue in Istanbul. Riot police fired tear gas and rubber bullets to disperse protesters defying a ban on the city's Gay Pride parade. Authorities in Turkey's biggest city had banned the annual parade earlier this month citing security reasons, sparking anger from gay rights activists

AFP/Getty Images

16/30 26 June 2016

A burned out truck rests on a roadside after the Erskine Fire burned through Weldon, California

REUTERS

17/30 26 June 2016

Men flagellate during the Shiite Youm Ali procession in Islamabad, Pakistan

REUTERS

18/30 25 June 2016

A man raises his hands as he runs from the scene of a suicide bomb attack outside Nasahablood hotel in Somalia's capital Mogadishu

REUTERS

19/30 25 June 2016

A Ukrainian Forces soldier fires a heavy machine gun during a battle with pro-Russian separatists at Avdeyevka, in Ukraine's Donetsk region

AFP/Getty Images

20/30 25 June 2016

A man practices his contact juggling skills in Manila, Philippines

AFP/Getty Images

21/30 24 June 2016

A rider rears up on his horse while surrounded by a cheering crowd during the traditional Fiesta of Sant Joan (Saint John) in downtown Ciutadella, on the island of Menorca, Spain

REUTERS

22/30 24 June 2016

A man throws a bucket of water at a motorcyclist as residents join in a water-splashing frenzy to honor their patron St. John the Baptist's Feast Day in San Juan, Metro Manila, Philippines

REUTERS

23/30 23 June 2016

Migrant workers supporting Myanmar Foreign Minister and State Counselor Aung San Suu Kyi wave to her during a meeting at the coastal fishery centre of Samut Sakhon, Thailand

REUTERS

24/30 23 June 2016

A general view shows the financial district of Lujiazui in Shanghai

AFP/Getty Images

25/30 23 June 2016

A cat walks past Muslim women offering afternoon prayers at a mosque at the shrine of Sufi Saint Khawaja Naqashband during the holy month of Ramadan in Srinagar

REUTERS

26/30 23 June 2016

A test launch of ground-to-ground medium long-range ballistic rocket Hwasong-10 in North Korea

REUTERS

27/30 22 June 2016

Family members cry near coffins containing the bodies of Nepali nationals, who were killed when a suicide bomber struck a minibus in Kabul, lined up after being flown from Afghanistan at Tribhuvan International Airport in Kathmandu, Nepal

REUTERS

28/30 22 June 2016

Villagers carry banners which read "Plead the central government to help Wukan" (in red) and "Wukan villagers don't believe Lin Zuluan took bribes" during a protest in Wukan, China's Guangdong province

REUTERS

29/30 21 June 2016

A plane drops retardant on a wildfire as it attacks the flames on a hillside in the San Gabriel mountains near Monrovia, California

REUTERS

30/30 21 June 2016

Aymara indigenous hold up their hands to receive the first rays of sunlight in a New Year's ritual in the ruins of the ancient city Tiwanaku, Bolivia. Bolivia's Aymara Indians are celebrating the year 5,524 as well as the Southern Hemisphere's winter solstice, which marks the start of a new agricultural cycle

AP
The Conservative MP Richard Bacon, the chairman of the all-party parliamentary group on Iran, said: "I hope improving relations between Iran and the UK will allow discussions to take place on a number of areas, including people currently in prison in Iran. It would be very welcome if progress could be made."
Shiva Mahbobi, of the Campaign to Free Political Prisoners in Iran, told The Independent Ms Nobakht was "literally dying" behind bars. "She is in the worst possible situation. She had depression and she was using medication – now they are not giving it to her regularly."
She added that the UK Government had spurned a "perfect opportunity" to secure Ms Nobakht's release when it reopened the British embassy in Tehran last year as relations between the two countries thawed. "Four Iranian-Americans have now been released, so that shows that it is possible to put pressure on them. Now that the Foreign Office has more communication with Iran, they need to do something extra. Why can't they do the same thing for Roya?"
Jimmy Wales, the creator of Wikipedia, is also campaigning for Ms Nobakht's release through his personal foundation, which promotes freedom of expression. "Writing critical comments on Facebook is not a crime and no one should be imprisoned for it," he said. 
"The internet must remain a safe platform to allow self-expression of ideas and opinions anywhere around the world. Roya has done nothing to deserve having her freedom taken away from her. I firmly call on Iran to correct this terrible injustice and release Roya immediately."
Both Ms Nobakht and Mr Foroughi are being held at the notorious Evin prison near Tehran, which has a special wing for political prisoners. The identity of the third British citizen has not been released – probably because their family is concerned that negative publicity around their case may hinder their chances of release.
The Washington Post journalist Jason Rezaian, who was also held at Evin before his release alongside three other Iranian-Americans at the weekend, appeared briefly outside the military hospital in Germany where he has been recovering from his 18-month incarceration. In a statement, he said he was "feeling fine".
A Downing Street spokesperson said Mr Cameron had discussed the British cases with Mr Rouhani in a telephone call on 19 January. "The Prime Minister raised concerns over three dual UK-Iran nationals held in Iranian prisons, pressing for swift progress in their cases. Acknowledging this was a humanitarian issue, President Rouhani undertook to look carefully at the cases," they added.
A Foreign Office spokesman said: "We remain deeply concerned about ongoing consular cases in Iran, and will continue to raise our concerns at the highest level."
The spokesman added: "We are very concerned for Mr Foroughi's health and have raised this with the Iranian authorities on repeated occasions, urging them to provide regular medical assistance and access to a lawyer. We have been in regular contact with his family since we were first made aware of his situation in May 2013 and Middle East minister Tobias Ellwood has met his son to discuss the case directly. However Iran does not recognise dual nationality and as such is not granting us consular access.
"The Foreign Secretary has personally raised this case with President Rouhani in Tehran and also with [the] Foreign Minister Javad Zarif. We will continue to raise it with the Iranian government at every opportunity."
Enemies of the state? Detained Britons
Roya Nobakht 
The 49-year-old from Stockport was in Iran visiting family in October 2013 when she was arrested in the city of Shiraz. She was charged with "gathering and participation with intent to commit crime against national security" due to comments on Facebook. Sentenced to 20 years in jail, later reduced to seven years.
Kamal Foroughi 
The 76-year-old businessman was working in Tehran as a consultant for the Malaysian oil and gas company Petronas when he was arrested in May 2011. Eventually sentenced to eight years in jail after a trial which his family says was unfair, the nature of the espionage charges levelled against him remains unclear.
Unidentified detainee 
The identity of the third British-Iranian citizen currently behind bars in Iran has not been released by their family or the Government. Relatives often believe that keeping quiet about their case is best and fear repercussions from the authorities if they speak out, especially if they still live in Iran.
Reuse content