A really crucial detail about the  EU referendum has gone virtually unmentioned and it is probably the most crucial detail: Parliament doesn't actually have to bring Britain out of the EU despite the public voting for it.
That is because the result of June 23 referendum on Britain's EU membership is not legally binding. Instead, it is merely advisory, and, in theory, could be totally ignored by UK government.
This incredible detail is explained in a new blog post by Financial Times columnist and legal expert David Allen Green.
Green says that no legal provision was included in the EU referendum legislation that requires UK Parliament to act in accordance with the outcome of the referendum.
This is unlike the last referendum held across Britain, the Alternative Vote referendum held in 2011, where the outcome had a legal trigger and had to be acted on by the government of the time.
Instead, what will happen next if the public votes for a Brexit will be purely a matter of parliamentary politics.
Which celebrities support Brexit and which support Remain?
Which celebrities support Brexit and which support Remain?
1/30 David Beckham (REMAIN)

The former captain for the England international football team announced on Instagram that he was "voting to Remain". He said: "We live in a vibrant and connected world where together as a people we are strong. For our children and their children we should be facing the problems of the world together and not alone."

Getty

2/30 Victoria Beckham (REMAIN)

'I believe in my country, I believe in a future for my children where we are stronger together and I support the remain campaign.'

Getty

3/30 Daniel Craig (REMAIN)

Actor He was pictured wearing a white T-shirt with the slogan: 'No man is an island. No country by itself. Vote Remain on 23rd June.'

Getty Images

4/30 Bob Geldof (REMAIN)

Irish singer expresses his support for the Remain vote as he waves from a boat carrying supporters for the 'Remain' campaign in London

AFP/Getty

5/30 John Cleese (LEAVE)

The Monty Python star signalled he will vote to leave the EU when he tweeted: "If I thought there was any chance of major reform in the EU, I'd vote to stay in. But there isn't. Sad."

Getty Images for the 2015 Tribec

6/30 Daniel Portman (REMAIN)

Game of Thrones actor supports Reamin vote

Getty Images

7/30 Elton John (REMAIN)

The singer also announced his intention to vote Remain on Instagram, sharing an image which said "Build bridges not walls," along with the caption "I'm voting to remain. #StrongerInEurope"

Getty

8/30 Roger Daltrey (LEAVE)

Former frontman of iconic rock band The Who." I am not anti European, but I an anti the present way we are being governed in Europe," he wrote in The Mirror. "The whole system has been corrupted by political ego and massive government overreach. The Euro being a perfect example… I do not want to be dragged into the kind of Federal State that this present EU is pushing for - with the UK's voice getting smaller and smaller.

AFP/Getty Images

9/30 JK Rowling (REMAIN)

The author of the Harry Potter books has expressed concern that "racists and bigots" are directing parts of the Leave campaign. She added: "How can a retreat into selfish and insecure individualism be the right response when Europe faces genuine threats, when the bonds that tie us are so powerful, when we have come so far together? How can we hope to conquer the enormous challenges of terrorism and climate change without cooperation and collaboration?"

Getty Images

10/30 Vivienne Westwood (REMAIN)

British fashion designer expressed her support for Remain vote

Getty Images

11/30 Michael Caine (LEAVE)

The actor has said he is a reluctant Leaver. He said: "I don't know what to vote for. Both are scary. To me, you've now got in Europe a sort of government-by-proxy of everybody, who has now got carried away. Unless there is some extremely significant changes, we should get out."

Getty Images

12/30 Benedict Cumberbatch (REMAIN)

Benedict Cumberbatch and Sir Patrick Stewart led more than 280 figures from the arts world who backed a vote to stay. An open letter pledging support for Remain was also signed by music stars Hot Chip, alt-J and Paloma Faith, authors Dame Hilary Mantel and John le Carre, and fashion designer Dame Vivienne Westwood. Daniel Craig was pictured wearing a vote Remain t-shirt with the words "No man is an island. No country by itself" emblazoned across it in a picture tweeted on the Stronger IN account.

Getty Images

13/30 Patrick Stewart (REMAIN)

Actor is a leading supporter of the Remain campaign

Getty Images

14/30 Elizabeth Hurley (LEAVE)

The actress said "If it means we can go back to using decent lightbulbs and choose high-powered hairdryers and vacuum cleaners if we so wish, I'm joining Brexit for sure."

Getty Images

15/30 Stephen Hawking (REMAIN)

The physicist is in favour staying, and said "progress comes from co-operation". He said: "By working together in Europe we make our economy stronger and we give ourselves more influence in the world and we provide future opportunities for young people." Numerous scientists have also voiced their support for Remain, claiming an out vote would badly damage the field.

Getty Images for Breakthrough Pr

16/30 Sol Campbell (LEAVE)

– The former England international football star said he is backing Brexit so that young British sporting talent would be nurtured and given greater opportunities at British clubs. He said: "I'm looking at the sporting side - how youngsters aren't getting the opportunities at some of the big clubs and some of the big clubs are bringing in youngsters from 14, 15, 16 and becoming homegrown, which is pushing some of our youngsters out."

Getty Images

17/30 Hilary Mantel (REMAIN)

Author Hilary Mantel announced her support for Remain vote

Getty Images

18/30 Bear Grylls (REMAIN)

The adventurer and TV presenter said he spoke "from the heart" in backing the EU. "At such a time for the UK to retreat, run and cut ourselves loose from Europe, when there are so many challenges on our doorstep, to me just doesn't feel either courageous or kind," he said. "Europe has many flaws, but I also believe the way to help resolve many of those tough issues is from within... I have never been a good quitter and I am so proud of the UK and our values: tolerance, kindness, respect, courage and resilience. This is why I want us to stay together and Remain in Europe."

Getty Images

19/30 Billy Bragg (REMAIN)

British singer decided to support Remain campaign

AFP/Getty Images

20/30 Ian Botham (LEAVE)

The former England Test cricketer and Test team captain supports Brexit

Getty Images for Laureus

21/30 Simon Cowell (REMAIN)

Music mogul Simon Cowell announced his support of staying in EU

Getty Images

22/30 David James (LEAVE)

The former England goalkeeper supports Brexit

Getty Images

23/30 Idris Elba (REMAIN)

The actor voiced his support for Remain vote

Getty Images

24/30 John Le Carre (REMAIN)

British writer supports Remain campaign

Getty Images

25/30 Paloma Faith (REMAIN)

English singer supports Remain campaign

Getty Images

26/30 Perry McCarthy (LEAVE)

The racing driver supports Leave campaign

Rex Features

27/30 Keira Knightley (REMAIN)

The actress intends to vote for Remain campaign

Getty Images for Lincoln Center

28/30 James Cracknell (LEAVE)

British athlete and rowing champion decided to vote for Brexit

Getty Images

29/30 Florence Welch (REMAIN)

British singer supports Remain campaign

Getty Images for Gucci

30/30 Helena Bonham-Carter (REMAIN)

The actress expressed her support for Remain vote

AFP/Getty Images
The government could decide to put the matter to parliament and then hope to win the vote, Green says. In the scenario of Britain's EU membership being put to a Westminster vote, barring no dramatic change in allegiances, it is likely that MPs would vote to keep the country in the 28-nation bloc.
This is because the vast majority of the 650 MPs identify as Europhiles and would likely support a motion position to protect Britain's place in the EU.
Pro-EU MPs could even argue, ironically, that ignoring the public's will would be parliamentary sovereignty in practice - something that Leave campaigners argue has been conceded to Brussels.
Alternatively, ministers could attempt to negotiate an updated EU membership deal and put it to another referendum. Finally, the government could just choose to totally ignore the will of the public.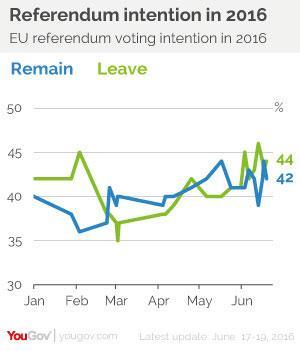 The only way that a Brexit vote would have weight in law would be if the government decided to invoke Article 50 of the Lisbon Treaty. This is when an EU member state chooses to activate the process of withdrawing from the 28-nation bloc.
Article 50 would make Britain's EU membership a legal matter. However, even if the June 23 referendum produces a Leave majority, the government would not be obliged to invoke the legislation.
As Green says:
A vote for Brexit will not be determinative of whether the UK will leave the EU. That potential outcome comes down to the political decisions which then follow before the Article 50 notification. The policy of the government (if not of all of its ministers) is to remain in the EU. The UK government may thereby seek to put off the Article 50 notification, regardless of political pressure and conventional wisdom.
This has to go down as one of the largest pieces of small print in British political history.
The overwhelming majority of the British public is probably totally unaware of this legislative loophole. As far as most Brits understand, Britain will no longer be an EU member if Leave wins next week's referendum.
Interestingly, parliament choosing to ignore the British public isn't as unthinkable as conventional wisdom leads us to believe. In fact, according to the BBC, MPs have already discussed the possibility.
Speaking to the BBC earlier this month, an unnamed pro-EU MP said: "We would accept the mandate of the people to leave the EU. But everything after that is negotiable and parliament would have its say. The terms on which we leave are entirely within my remit as a parliamentarian and that is something for me to take a view on."
In an event attended by Business Insider on Wednesday night at the University of Westminister, former Deputy Prime Minister Nick Clegg said that he would not support a motion to ignore the will of the public, in spite of his strong pro-EU convictions. 
Read more: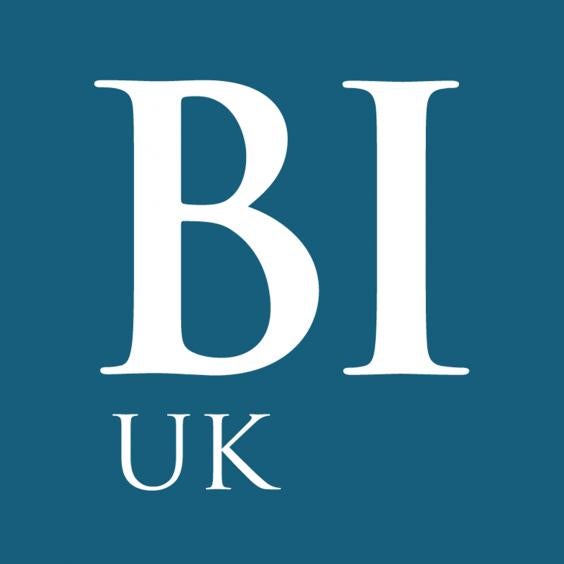 • Analysts question the way Apple describes its data
• Mike Ashley has a plan to save BHS with no job losses
• Investors think central banks have lost their power
Read the original article on Business Insider UK. © 2016. Follow Business Insider UK on Twitter.
Reuse content