Labour can no longer afford to take Scottish voters for granted if it is to regain power in Britain, Andy Burnham will declare.
On a visit to Edinburgh and Glasgow, the front-runner in Labour's leadership race will portray himself as the only candidate who can win support for the party in all nations and regions of Britain.  "It's clear that the road to Downing Street goes through Glasgow," he will say.
After the Scottish National Party tide swept away 40 of Labour's 41 MPs in last month's general election, the shadow Health Secretary will say: "For too long, we expected Scottish and northern English 'heartland' voters to turn out for us again and again. That rule no longer applies and indeed never should. The only way back is to listen - to rebuild, from the very beginning, the emotional connection that Labour has lost with millions."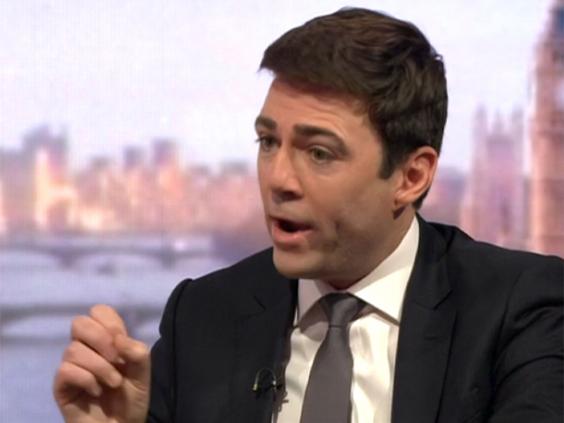 He will say the fightback must start immediately on the streets of Glasgow as he joins Labour Party workers campaigning ahead of a local by-election.
Mr Burnham will say: "The party I lead will take the fight to nationalism wherever it is found. This is because I have never believed that politics based on borders and division helps the lot of working people. The cause of social justice is better served by solidarity.
"Under my leadership, Labour will be a party with its feet on the ground, genuinely rooted in local communities - taking on the SNP, as well as the Tories and Ukip."
Who will be the next Labour leader?
Who will be the next Labour leader?
1/7 Andy Burnham

Andy Burnham has promised to restore the party's "emotional connection with millions of people," if elected

Getty Images

2/7 Mary Creagh

Mary Creagh has called on her party to win back "Middle England"

Getty Images

3/7 Liz Kendall

Shadow health minister Liz Kendall is seen as a Blairite

PA

4/7 Yvette Cooper

Shadow home secretary Yvette Cooper became the fourth person to join the Labour leadership race

AFP/Getty

5/7 Tristram Hunt

Tristram Hunt, the shadow Education Secretary, has said he will not run for the Labour leadership as he had not gathered the required nominations of 35 MPs. He has instead endorsed the moderniser Liz Kendall.

Getty Images

6/7 Dan Jarvis

One of the favourites to succeed Ed Miliband as Labour leader – ex-Army paratrooper Dan Jarvis – has ruled himself out, saying he won't do it because of his children

Getty

7/7 Chuka Umunna

Chuka Umunna dropped out of the Labour leadership contest just three days after he announced he was in the running

YouTube
Mr Burnham will criticise Labour for campaigning alongside the Conservatives in the Better Together campaign which opposed Scottish independence in last September's referendum. "Never again will Labour stand with the Tories and not with the Scottish people," he will say. "We won't earn people's trust if we continue to sound like a party that is trapped in the Westminster bubble and speaking in a political code - a lesson that's as valid in Southampton as in Scotland. Labour needs a leader people can relate to, with a voice that can carry into homes in all corners of the UK and that is what I can provide."
Mr Burnham believes that one lesson from the Scottish referendum is that Labour must run its own "Yes to Europe" campaign before the public votes on whether the UK should remain in the European Union.
But some Labour MPs believe this would undermine the umbrella all-party campaign im favour of British membership. They argue that Mr Burnham and fellow MPs representing the North of England are wrong to blame Labour's election in rout in Scotland on the independence referendum and claim they are "spooked" by Ukip, which came second in many seats in the North.
Liz Kendall, the Blairite candidate in the leadership election, believe Labour should take part in the broad campaign, as well as running its own effort.
But four of the five potential Labour candidates would not share a platform with David Cameron in the EU referendum. The only one who would is Mary Creagh, the shadow International Development Secretary.
Mr Burnham has won 55 nominations from Labour MPs since the process began on 9 June. Yvette Cooper, the shadow Home Secretary, has received 43 and Ms Kendall, the shadow Care Minister, has won 36.  Jeremy Corbyn, a left-wing backbencher, has 12 and Ms Creagh has six.  Candidates need the support of 35 MPs to get on the ballot paper by the time nominations close on 15 June.
Reuse content