Sadiq Khan has been chosen as Labour's candidate in the battle to replace Boris Johnson as London Mayor.
The former shadow Justice Secretary beat the veteran Blairite candidate and former Olympics minister Tessa Jowell and four other candidates to win the party's nomination ahead of next May's election.
He is likely to be facing Zac Goldsmith, the odds-on favourite to be chosen as the Conservative party's candidate, who would pose a big challenge to Labour's efforts to win back City Hall after eight years out of power in the capital.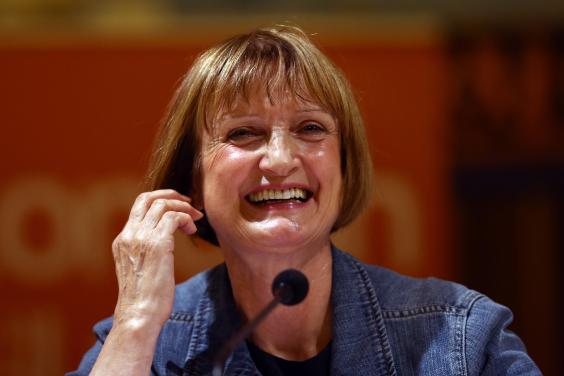 Mr Khan, the son of a bus driver, said he was "overwhelmed and humbled" to be chosen as the Labour candidate as he gave his victory speech at the Royal Festival Hall in central London.
The Tooting MP was ahead in each of the five rounds of Labour's alternative vote electoral system, whereby voters rank the candidates in order of preference.
If no candidate wins more than 50 per cent of the vote in the first round, the candidate with the fewest votes drops out and their supporters' second preference votes are redistributed until someone reaches the 50 per cent threshold.
He won 37.5 per cent of the vote in the first round and was eventually confirmed as the winner after winning 59 per cent in the final round, receiving 48,152 votes to Dame Tessa Jowell's 33,573.
His decision to nominate Mr Corbyn for the leadership attracted left-leaning activists in the capital and the size of his victory will reassure Corbyn supporters that their man is set to win the main leadership vote tomorrow.
Mr Khan enjoyed strong support from trade unions, with powerful unions such as Unite and GMB providing essential funds and logistical support.
Size of win over Tessa Jowell suggests he was helped over the line by the Corbyn effect

— Nigel Morris (@NigelpMorris) September 11, 2015
Gareth Thomas, the MP for Harrow, finished last, picking up just 1.2 per cent of first-preference votes. Transport campaigner Christian Wolmar was the next candidate to fall out of the race, followed by Tottenham MP David Lammy in fourth and then fellow London MP Diane Abbott, a close ally of Mr Corbyn, finishing in an impressive third place.
The Conservative party candidate for London Mayor will be announced on the eve of their annual conference on October 3.
Speaking after the result was announced, Mr Khan said: "I am deeply humbled to have received the support of tens of thousands of Londoners.
"I am determined to repay that trust by winning the Mayoral election next May, and making a real difference to Londoners lives.
"London gave me and my family huge opportunities. A council house so we could save for a deposit to buy our own home. A secure job for my dad as a bus driver. A great education for me and my siblings, affordable university places and good quality apprenticeships.
"As Mayor I will provide more opportunities for all Londoners.
"My priorities for Londoners are clear. An affordable and secure home to rent or buy. More jobs with higher wages for the lowest paid. Making it easier to set up and run a successful business. Reducing the cost of commuting and making London's environment safer, healthier and less polluted."
And his likely opponent? Zac goldsmith
Zac Goldsmith looks certain to be named next month as Sadiq Khan's opponent as the Conservative mayoral candidate in 2016.
The MP for Richmond Park and North Kingston is among four men shortlisted by the party. Supporters insist he shares some of the "stardust" which helped to propel Boris Johnson to two mayoral victories in London despite the growing support for Labour across much of the capital.
Mr Goldsmith also demonstrated his electoral appeal by massively increasing his majority in his south-west London seat at the election.
The son of the late billionaire Sir James Goldsmith, he has gained a reputation as a maverick and campaigned against the expansion of Heathrow airport – a stance likely to put him in conflict with the Cameron Government.
The other Tory candidates are the London Assembly member Andrew Boff, MEP Syed Kamall and London's deputy mayor for crime and policing Stephen Greenhalgh. The winner will be announced on Friday 2 October.
Oliver Wright
Labour leadership: The Contenders
Labour leadership: The Contenders
1/2 Jeremy Corbyn

Jeremy Corbyn started off as the rank outsider in the race to replace Ed Miliband and admitted he was only standing to ensure the left of the party was given a voice in the contest. But the Islington North MP, who first entered Parliament in 1983, is now the firm favourite to be elected Labour leader on September 12 after a surge in left-wing supporters signing up for a vote.

PA

2/2 Andy Burnham

Andy Burnham started out as the front-runner in the leadership election, seen as the candidate of the left until Jeremy Corbyn entered the race. The former Cabinet minister has found himself squeezed between the growing populism of Corbyn's radical agenda and the moderate, centre-left Yvette Cooper, not knowing which way to turn. It has attracted damaging labels such as 'flip-flop Andy', most notably over his response to the Government's Welfare Bill. He remains hopeful he can win enough second preference votes to take him over the 50 per cent threshold ahead of Corbyn.

PA
Reuse content