Maintenance grants for university students from low-income families will be scrapped and converted into loans in the Government's next round of spending cuts.
Get all the latest updates in our Budget liveblog here
George Osborne will signal the move when he presents the first all-Conservative Budget since 1996. His landmark Commons statement will set the agenda for the five-year parliament following the Tories' election victory in May. As he makes the case for more cuts to clear the nation's deficit, the Chancellor will say: "Our long-term economic plan is working. But the greatest mistake this country could make would be to think all our problems are solved.
"You only have to look at the crisis unfolding in Greece as I speak to realise that if a country is not in control of its borrowing, the borrowing takes control of the country."
Mr Osborne, who will outline £12bn of welfare cuts, will promise to be "bold in transforming education, bold in reforming welfare, bold in delivering infrastructure, bold in building the Northern Powerhouse, bold in backing the aspirations of working people… it is a Budget that sets the way to secure Britain's future".

At present, students in England and Wales from families with annual household incomes of £25,000 or less qualify for maintenance grants of £3,387 a year.
If the family's income is £30,000, the grant falls to £2,441; at £35,000 to £1,494 and at £40,000 to £547. It is not paid when household income is more than £42,620.
The grants are not repaid –– unlike the loans which cover tuition fees of up to £9,000 a year, which graduates start to pay off when their income reaches £21,000 a year.
Ministers may ensure that students from the very poorest families still qualify for grants – for example, by reducing the cut-off point from £42,620 to £25,000. They may also announce new moves to help young people from low-income families go to university. Vince Cable, who was responsible for higher education as Liberal Democrat Business Secretary in the Coalition Government, blocked plans to convert maintenance grants into loans.
But Sajid Javid, his Tory successor and an ally of Mr Osborne, is ready to back the move as he draws up spending cuts in a department that is not protected like health, schools and overseas aid.
The proposal would be controversial with students. But Tory ministers will insist that it would maintain financial support when students most need and want it. Surveys suggest they are more worried about living costs during their studies than about repaying their loans when they find work. Mr Javid has studied closely a report by David Willetts, who was universities minister in the Coalition and left Parliament at the last election.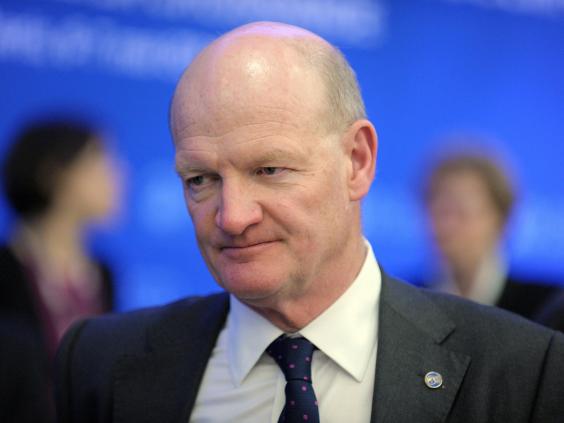 Mr Willetts said: "The greatest pressure facing students is their living costs. There is a case for an increase in their total maintenance support so they have more cash to live on. Within this there should be a substantial shift from maintenance grant to loans, so that there is also a saving in public spending."
In his report, Mr Willetts played down fears that the funding system is not sustainable in the long run but said the £9,000 maximum fees – which universities want to see raised – could not be frozen indefinitely.
He proposed that the £21,000 earnings threshold for loan repayments is frozen for the five-year parliament. These questions are expected to be addressed in the government-wide spending review this autumn.
What does five more years of the Tories mean for Britain?
What does five more years of the Tories mean for Britain?
1/8 Welfare payments will be slashed

One of the most controversial parts of the Conservative manifesto was to cut benefits for the working age poor by £12 bn over the next three years. But during the campaign they only said where £2 bn of these savings would come from. That leaves £10 bn still to find. Some experts think the only way they can close that gap is by means testing child benefit – with millions of families losing out

Getty

2/8 There will be tax cuts for those in work and those who die

The Tories will increase the threshold at which the 40p rate of tax becomes payable to £50,000 by 2020. They haven't said so but it is also likely that at some point in the next five years they will abolish that 45p rate of tax altogether for the highest earners. They also want to increase the effective inheritance tax threshold for married couples and civil partners to £1m

Getty

3/8 There will be an in/out EU referendum in 2017

The next two years are going to be dominated by the prospect of a referendum on Britain's membership of the EU. First off David Cameron has the daunting task of negotiating a deal with other EU leaders an acceptable deal that he can sell to his party so he can go into the referendum campaigning for a 'yes' vote. This may be unachievable and it is possible that the Tories may end up arguing to leave. Opinion polls show Britain is divided on EU membership, one poll this year showed 51% said they would opt to leave compared to 49% who would vote to stay in

Getty

4/8 There will be more privatisation of the NHS

Having won the election the Tories now have a mandate to go further and faster reforming the NHS. In order to make cost savings there is likely to be greater private involvement in running services, while some smaller hospitals may lose services they currently provide like A&E and maternity units

Getty

5/8 There will be many more free schools – and traditional state schools will become a thing of the past

The Tories plans to create 500 new free schools and make 3,000 state schools become academies. They will also carry on reforming the Department of Education and remove more powers from local authorities over how schools are run

Getty

6/8 On shore wind farms will be a thing of the past and fracking will be the future

Government spending on renewable energy is under real threat now the Lib Dems are no longer in power with the Tories. Subsidies are likely to be slashed for off-shore wind farm and other green energy supplies. Meanwhile there will be generous tax break for fracking as ministers try and incentivise the industry to drill for onshore oil and gas

Getty

7/8 There maybe more free childcare – but not necessarily

In the campaign the Tories pledged to double the amount of free early education for three- and four-year-olds from 15 hours a week to 30. The extra hours would only be offered to working families where parents are employed for at least eight hours a week. However they have not said where the money will come from to fund the pledge

Getty

8/8 Workers' rights could be reduced

The Tories want to slash business regulation, merge regulator and cut costs. The Lib Dems stopped them from reducing the employment rights of workers in power – but these are now under threat

Getty
Megan Dunn, the president of the National Union of Students, said: "Cutting maintenance grants would be detrimental to hundreds of thousands of our poorest students who currently rely on it, and could risk putting many people off applying to university.
"We know that our poorest students are the most likely to be deterred by debt, but it could also affect where students choose to live and which courses to take. It will mean staying at home instead of moving into halls or shared accommodation and applying for shorter courses to reduce costs."
Ms Dunn added: "If grants are cut, it could mean the cost of student loans will go up for everyone or repayment conditions will get tougher than they already are. This is yet another unreasonable barrier to accessing higher education."
The Budget: Expected measures
Welfare
A total of £12bn cuts including:
Working age benefits frozen for two years
Cuts in tax credits
Cuts in housing benefit, including for those under the age of 25
Social housing tenants to pay higher rent if on higher incomes (£40,000 London, £30,000 elsewhere)
Welfare cap (how much one family can draw in benefits in one year) to be reduced from £26,000 to £23,000 in London and £20,000 in rest of UK
Tax
May speed up rise in personal tax allowance, due to rise to £12,500 by 2020
Will reaffirm plan for £50,000 threshold for 40p rate by 2020
Tax Avoidance
£5bn savings by tackling aggressive tax avoidance
Existing perks may be reduced for those with non-domicile status 
Tax relief on pensions
Will be reduced for people with an income of more than £150,000 a year
Inheritance tax
New £1m limit for couples with a family home  (up from £650,000)
Reuse content