The Justice Secretary spent £72,000 of taxpayers' money in an attempt to maintain his ban on inmates receiving books in prison from visitors.
Last month the High Court ruled Chris Grayling's prison book ban "unlawful" and Mr Justin Collins said he could see "no good reason" for the Government's stance and said their defence was "misleading".
Andy Slaughter, the shadow justice secretary, discovered the amount the justice department had spent on legal fees for the trial after submitting a written parliamentary question.
"We all knew the ban on sending books to prisoners was a half-baked policy from an out-of-touch Government," he told the Mirror.
"Now they have spent thousands of pounds of taxpayers' money on losing the case."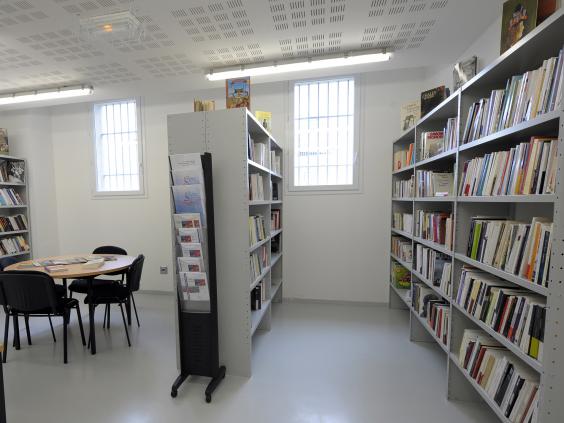 "Chris Grayling should focus on the bad decision-making in his own department, rather than waste public money in this way."
Frances Crook, the CEO of the Howard League for Penal Reform, which co-led the original campaign to scrap the ban, told The Independent: "It is a scandalous waste of public money, squandered on curtailing people's right to read and learn. The Ministry of Justice must lift the ban on sending books and other essentials immediately."
The original ban, introduced in 2012, was angrily criticised by campaigners and authors including Ian McEwan, Salman Rushdie and poet laureate Carol Ann Duffy.
Thousands of members of the public signed petitions to demand that the Government drop the ban and 40 renowned writers signed an impassioned letter to the Prime Minister, as part of English Pen's campaign.
"Reading goes hand in hand with education and rehabilitation, whilst research shows that informal learning reduces re-offending," the letter read.
"We should be doing everything we can to encourage reading in prisons, and certainly not be restricting prisoners' access to books."
The Liberal Democrat justice minister, Simon Hughes, agreed and told The Independent in November last year: "This is the wrong message. It is totemic. We want education in prison.
"We want people to know that from the moment people will go in they will get help and rehabilitation so they don't end up being a burden on the state again and don't come back," he added.
A Prison Service spokesperson: "There never was a specific ban on books and the restrictions on parcels have been in existence across most of the prison estate for many years and for very good reason. Prisoners have access to the same public library service as the rest of us, and can buy books through the prison shop.
"We remain clear that we will not do anything that would create a new conduit for smuggling drugs and extremist materials into our prisons."
Reuse content