Downing Street has dismissed claims that David Cameron is set to push for the UK to be exempt from European Union employment laws as "speculation".
Reports last night claimed the Prime Minister was attempting to restore legislative opt-outs from rules governing time limits on working hours and rights for temporary workers.
The Times and Daily Telegraph claimed the move was part of the Government's attempts to redefine Britain's relationship with the EU ahead of the in/out referendum by the end of 2017.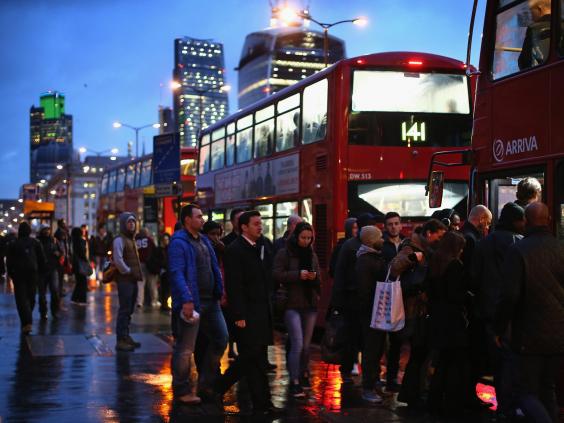 They said the social chapter which covers areas including equal opportunities and working conditions was being targeted.
The working time directive joined by the last Labour government imposes a 48-hour limit on the working week, with specified rest periods and regulations on annual leave, which can be ignored by workers.
Mr Cameron is also believed to be seeking an exemption for the UK from the directive on temporary agency work, which guarantees people working through employment agencies equal pay and conditions to permanent workers doing the same job.
A senior Tory quoted in The Times said: "A big item is the return of the opt-out from social and employment legislation that would include the working time and temporary worker directives.
"For later on, we want a protocol and line in a future treaty saying employment conditions are the responsibility of member states."
Eurosceptic Tory MPs
Eurosceptic Tory MPs
1/7 Owen Paterson

Formerly a cabinet minister, Owen Paterson is now free to make his opinion known on the backbenchers. On the subject of Europe, he does so regularly – claiming recently that the EU referendum was "rigged" in favour of staying in

Getty

2/7 John Redwood

A longstanding eurosceptic, Mr Redwood warned last year that businesses that spoke out in favour of EU membership would be punished at the check-outs by anti-EU

Getty

3/7 Bill Cash

Awkward squad rebel Bill Cash said last year that he thought the EU had become an undemocratic, German-dominated project. "An increasingly assertive German Europe is at odds with British national interests," he wrote in the Daily Telegraph

Getty

4/7 Philip Davies

From the Conservative party's hard right wing, Philip Davies has been a longstanding critic of the EU. He founded the Better off Out campaign and is so eurosceptic that Ukip decided not to stand a candidate against him in 2010 because they agreed with him

Rex

5/7 Nadine Dorries

Outspoken Tory MP Nadine Dorries has previously advocated an alliance with Ukip. At the height of the Greek crisis in 2013 she said that the EU was "dying on its feet"

Rex

6/7 Liam Fox

The former defence secretary is a central figure on the right wing of the Conservative party. He's long put pressure on David Cameron over EU negotiations

Getty

7/7 Zac Goldsmith

A socially liberal eurosceptic, Goldsmith was one of the founding members of the People's Pledge campaign to get MPs to sign up for an EU referendum. His father ran the Referendum Party, a precursor to Ukip

Getty
Labour said the mooted demands appeared to be aimed at keeping the Conservative Party happy, rather than improving Britain's relationship with the EU.
"Tearing up rights at work is no basis for winning support to stay in a reformed EU, which is what the Prime Minister claims is his objective," said Pat McFadden, the party's spokesperson for Europe.
Mr Cameron's demands ahead of the vote on whether to sever ties with Brussels include measures to restrict welfare for EU migrants, an escape from "ever-closer union" in Europe, greater powers for national parliaments and protections for countries without the Euro.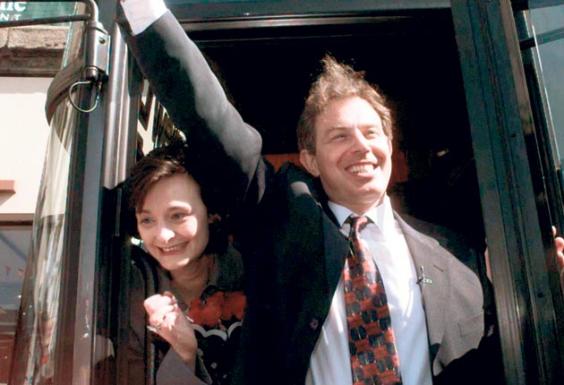 Britain had previously secured the right to opt out of some legislation covering social and employment rules but it was given up by Tony Blair during his tenure as Prime Minister.
A spokesperson for Downing Street said the reports were more of the "speculation" it had expected during negotiations.
"The Prime Minister has set out the four priority areas for reform and made clear that cutting back on unnecessary EU regulation is part of making Europe more competitive," he added.
"As the PM has said before - Europe if necessary, national when possible."
Additional reporting by PA