David Cameron is understood to have told friends that claims he once put his genitals in a dead pig's mouth are "utter nonsense".
The allegations are among a number included in a new biography of the Prime Minister by the former deputy Conservative party chairman Lord Ashcroft and journalist Isabel Oakeshott, who write in Call Me Dave that Mr Cameron was a member of the exclusive Piers Gaveston Society while studying at Oxford University, which is said to have involved "bizarre rituals and sexual excess".
Publicly Mr Cameron has refused to "dignify" the allegations with a response, but he has told those close to him that he was never a member of the elite Piers Gaveston Society at Oxford University.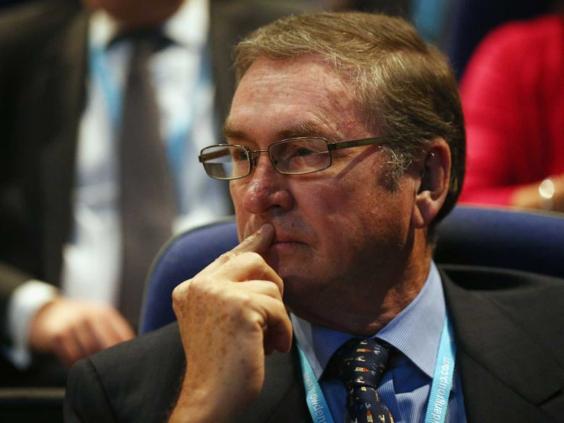 The book, due to be published next month, quotes a "distinguished Oxford contemporary", who is now an MP, recalled how Mr Cameron took part in an "outrageous" initiation
"His extraordinary suggestion is that the future PM inserted a private part of his anatomy into the animal's mouth," an excerpt published by the Daily Mail reported. However, the MP reportedly states that he had not seen any evidence himself and that it could be a case of mistaken identity.
David Cameron's biggest controversies
David Cameron's biggest controversies
1/8 Pig-gate

A book released by Conservative peer Lord Ashcroft alleged that an MP and Oxford contemporary of David Cameron had allegedly seen a photograph of Mr Cameron performing a sex act on a pig while at university. Downing Street did not comment on the allegations and the peer said they could have been a case of mistaken identity

David Hartley/REX Shutterstock

2/8 'Swarm' of migrants

In July 2015 David Cameron referred to refugees coming into Europe from the Middle East and North Africa as a "swarm". He was criticised for using the language, which critics said was dehumanising

Getty

3/8 Child tax credits

In April 2015 David Cameron was asked whether he'd cut child tax credits. "No, I don't want to do that," he said, saying that he rejected reports that he would. Shortly after the election the Government unveiled cuts to child tax credits

EPA

4/8 Cycling to work

As leader of the opposition David Cameron was regularly photographed cycling to work. In early 2006 he was photographed cycling but with a driver in a car carrying his belongings. It was suggested at the time the cycling was just for show and that having two vehicles on the road instead of one was wasteful

Rex

5/8 Andy Coulson

David Cameron employed former News of the World editor Andy Coulson as government communications director from 2010. After stepping down from the post due to coverage of the phone hacking affairs, Mr Coulson was later found guilty of conspiracy to intercept voicemails. He served a short prison sentence

AFP

6/8 His personal windmill

Early in his leadership of the Conservative David Cameron made an effort to change the party's image by making eco-friendly gesures. As one of these gestures, the future PM put a wind turbine on his house. However, the turbine later had to be removed after neighbours condemned it as an eyesore and the council's planning committee said it had been put in the wrong place

Getty

7/8 Funeral selfie

David Cameron was pictured posing for a 'selfie' with Danish PM Helle Thorning-Schmidt and Barack Obama at Nelson Mandela's funeral. Some in the press criticised the prime minister for showing in an inappropriately low level of respect for the gravity of the occasion

AFP/Getty Images

8/8 Eating a hotdog with a knife and fork

The Prime Minister was pictured eating a hotdog with a knife and fork in the run up to the 2015 general election. He was accused of being "posh". "I had a very privileged upbringing... I've never tried to hide that," he said

Reuters
Extracts from the inflammatory book also included claims that he smoked cannabis with friends, allowed cocaine in his London home and alleged that he misled the public over the non-dom status of Lord Ashcroft, a prolific Tory donor.
Lord Ashcroft and Mr Cameron fell out after the Tory leader failed to make good on an alleged promise to give Lord Ashcroft a top job once he became Prime Minister in 2010. The new biography is seen by some as an act of revenge after years of feuding between the pair.
Asked about allegations made in the book, the Prime Minister's spokeswoman said: "I'm not intending to dignify this book by offering any comment or any PM reaction to it."
She added that the author "has set out his reasons for writing it," suggesting the Prime Minister views the book as an act of revenge for his refusal to offer Lord Ashcroft a top job when he entered Downing Street in 2010.
Reuse content