Driving a car has continued to become significantly cheaper at the expense of bus and rail passengers, official figures show.
Despite regular warnings by car lobbyists of a 'war on the motorist', between 1980 and 2014 the cost of motoring fell by 14 per cent – but in the same period, bus fares increased by 58 per cent.
Rail travel has also become dramatically more expensive, with comparable ticket prices rising 63 per cent.
The current government has failed to reverse the trend, with the cost of motoring falling 5 per cent since 2010 but bus and rail passengers facing rises of 2 and 6 per cent respectively.
Policy under the current Government has tended to privilege motorists at the expense of people who use public transport.
The Chancellor George Osborne has foregone millions of pounds in revenue by freezing fuel duty and even cancelling planned rises. Meanwhile, steep cuts have been made to bus and rail subsidies.
Green MP Caroline Lucas, who grilled ministers about the figures, said the Government was acting irresponsibly at a time when wages had barely risen.
"These shocking figures reveal the perverse priorities of the Government when it comes to transport," she told the Independent.
"If the Government is serious about tackling climate change and, crucially, addressing this country's terrible air pollution crisis, then we'd have seen the cost of public transport drop over the last few years.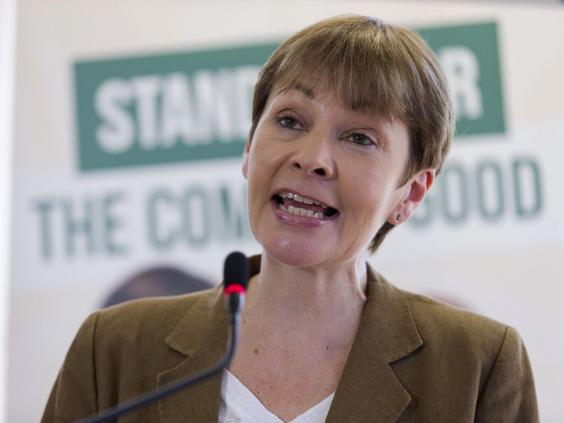 "To make it easier for people to leave their cars at home and take fewer domestic flights, we need to see urgent cuts in train, coach and bus fares and real investment in public transport routes, as well as walking and cycling infrastructure."
Earlier this year the MP for Brighton Pavilion said that fare rises on trains were good evidence for the failure of privatisation.
"No wonder rail passengers have had enough. Fares are increasing much faster than wages," she wrote in the Guardian newspaper.
Eco-friendly cities: in pictures
Eco-friendly cities: in pictures
1/10 1. Copenhagen, Denmark

55% of residents in the Danish capital cycle to work or school, and over 30% of public transport uses renewable fuel. The city is also aiming to be carbon-neutral by 2025.

Getty Images

2/10 2. Stockholm, Sweden

All trains in the Swedish capital run on renewable fuels, and buses run on a hybrid of ethanol and electricity. The city also has seven nature reserves which improve air quality.

Getty

3/10 3. Hamburg, Germany

The German city, which was the European Green Capital in 2011, uses 200,000 low-energy lamps across 400 public buildings. 3,000 hectares of state-owned parkland are also available for the million people who use them every week.

Getty Images

4/10 4. Vitoria-Gasteiz, Spain

There are over 130,000 trees and 90km of bicycle lanes in this northern city of Spain. Citizens also have access to 210 organic farming plots, and there is a public green space within 300 metres of every house.

5/10 5. Nantes, France

As the first city in France to re-introduce electric tramways, Nantes has set itself targets to reduce air pollution and carbon dioxide emissions. 15% of daily travels are undertaken on public transport, and only 11% of rubbish goes to landfill.

6/10 6. Bristol, UK

The birthplace of Banksy and this year's European Green Capital, Bristol employs around 9000 people in its low carbon economy initiative. Additionally, 34% of the city is made up of green and blue open spaces and homes have become 25% more efficient over the last decade.

Getty Images

7/10 7. Ljubljana, Slovenia

The Slovenian capital has a pedestrian-only city-centre and 94% of residents take part in the organic waste collection system. With over 190km of cycle paths and almost all residents living less than 300m from public transport, the city has promoted environmentally-friendly ways of travelling.

8/10 8. Oslo, Norway

The Norweigan capital has the world's most electric cars per capita, reducing emissions by 50% since 1991. With the aim to make public transport fossil fuel-free by 2020, the city's authority is making sure residents are as eco-friendly as possible.

Getty Images

9/10 9. Brussels, Belgium

Best known for its beer and chocolate, the city which is home to the European Parliament, reduced CO2 emissions by 13,000 tonnes between 2007 and 2009. By 2018, it hopes to have reduced car traffic by 20% from its 2001 level.

10/10 10. Nijmegen, Netherlands

Located on the River Waal, this lesser-known Dutch city fuels its buses with biogas and citizen participation is encouraged through multiple green initiatives. Around 14,000 homes are heated using a network of waste heat, and the city aims to be energy neutral by 2040.
The official statistics include costs such a fuel, ticket prices, insurance, and other charges.
Other pro-car policies promoted by ministers include a review of rules about parking on double yellow lines, curbs on enforcing parking rules, and a huge road-building programme.
Motoring has significant negative external costs. Around two thousand people are killed in road traffic accidents every year.
Researchers also estimate that traffic pollution alone kills 5,000 people a year in Britain, according to an analysis published in the Environmental Science and Technology journal.
Reuse content