Sanctions imposed on thousands of benefit claimants for not taking part in the DWP's so-called "back-to-work" schemes are unlawful, a court has ruled. 
Three Court of Appeal judges upheld an earlier decision by the High Court, potentially paving the way for millions in refunds to people who had their incomes cut while they were unemployed.
After a previous Supreme Court judgment ruled some sanctions unlawful the Government passed a new law to make them legal. 
But ministers argued that the new law also retroactively applied to people whose sanctions had been imposed before the law was passed.
The High Court and Appeal Court have now both ruled that the retroactive legislation is not lawful, however.  
"We have … held - upholding the decision of the High Court - that in the cases of those claimants who had already appealed against their sanctions the Act was incompatible with their rights under the European Convention on Human Rights," Lord Justice Underhill said.
"Under the Human Rights Act that 'declaration of incompatibility' does not mean that the 2013 Act ceases to be effective as regards those claimants; it is up to the Government, subject to any further appeal, to decide what action to take in response."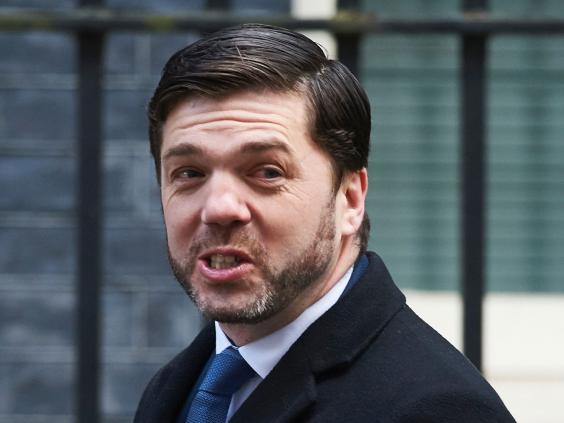 The sanctions had originally been ruled unlawful because a court said the Government had not provided sufficient information to claimants on how to make representations before benefits were stopped.
That ruling was won by university graduate Cait Reilly, from Birmingham, who challenged having to work without wages at a local Poundland outlet.
The sanctions system has been widely criticised, including by MPs on the Work and Pensions Select Committee. A report by the committee suggested the system might be 'purely punitive' and not aimed at helping people find work.
The most ridiculous reasons people had their benefits sanctioned
The most ridiculous reasons people had their benefits sanctioned
1/16

"One case where the claimant's wife went into premature labour and had to go to hospital. This caused the claimant to miss an appointment. No leeway given"

2/16

"It's Christmas Day and you don't fill in your job search evidence form to show that you've looked for all the new jobs that are advertised on Christmas Day. You are sanctioned. Merry Christmas"

3/16

"You apply for three jobs one week and three jobs the following Sunday and Monday. Because the job centre week starts on a Tuesday it treats this as applying for six jobs in one week and none the following week. You are sanctioned for 13 weeks for failing to apply for three jobs each week"

4/16

"A London man missed his Jobcentre appointments for two weeks because he was in hospital after being hit by a car. He was sanctioned"

2011 Getty Images

5/16

"You've been unemployed for seven months and are forced onto a workfare scheme in a shop miles away, but can't afford to travel. You offer to work in a nearer branch but are refused and get sanctioned for not attending your placement"

2013 Getty Images

6/16

"You are a mum of two, and are five minutes late for your job centre appointment. You show the advisor the clock on your phone, which is running late. You are sanctioned for a month"

7/16

"A man with heart problems who was on Employment and Support Allowance (ESA) had a heart attack during a work capability assessment. He was then sanctioned for failing to complete the assessment"

Copyright (c) 2015 Rex Features. No use without permission.

8/16

"A man who had gotten a job that was scheduled to begin in two weeks' time was sanctioned for not looking for work as he waited for the role to start"

9/16

"Army veteran Stephen Taylor, 60, whose Jobseeker's Allowance (JSA) was stopped after he sold poppies in memory of fallen soldiers"

2014 Getty Images

10/16

"A man had to miss his regular appointment at the job centre to attend his father's funeral. He was sanctioned even though he told DWP staff in advance"

2014 Getty Images

11/16

"Ceri Padley, 26, had her benefits sanctioned after she missed an appointment at the jobcentre - because she was at a job interview"

Jason Doiy Photography

12/16

"A man got sanctioned for missing his slot to sign on - as he was attending a work programme interview. He was then sanctioned as he could not afford to travel for his job search"

2012 Getty Images

13/16

"Mother-of-three Angie Godwin, 27, said her benefits were sanctioned after she applied for a role job centre staff said was beyond her"

14/16

"Sofya Harrison was sanctioned for attending a job interview and moving her signing-on to another day"

15/16

"Michael, 54, had his benefits sanctioned for four months for failing to undertake a week's work experience at a charity shop. The charity shop had told him they didn't want him there"

16/16

"Terry Eaton, 58, was sanctioned because he didn't have the bus fare he needed to attend an appointment with the job centre"
The Government had originally feared that up to £130 million could be paid back in refunds, but the DWP now believes it will only have to pay back under £2 million because of the limited scope of the judgement.
The latest court judgement is the latest in a string of legal setbacks for the Government's benefit reforms.
The controversial "bedroom tax" was branded "discriminatory" and "unlawful" by a court in January of this year.
Last month the Department also lost a legal challenge to keep problems with Universal Credit under wraps after a freedom of information request from campaigners. 
A spokesperson for the DWP said: "It's only right that jobseekers do all they can to find work while claiming benefits. We are considering the judgment."
Additional reporting by PA
Reuse content