Ed Miliband has claimed that his reform of Labour's historic links with the unions is about more than internal politics and will "bring people back into politics".
Speaking at a conference debating the changes in London, he said: "It's up to us to be a party of everyone – a party of people from the north and south, young and old […] a One Nation party."
The Labour leader's reforms, which end the automatic affiliation of trade union members and aim to make party membership more flexible, were backed by 86 per cent to 14 per cent.
"Let's nail a myth – I don't want to break our links with the working people and the trade unions. I'm proud of our links," he said.
"In the 21st Century, I don't think everyone wants to be a member of a political party and I don't think you should have to pay £45 a year to have your voice heard in the Labour Party."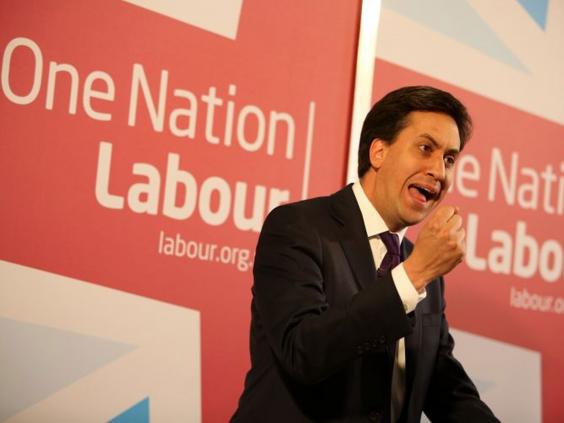 Mr Miliband also took the chance to hit out at his opponents, calling the Conservatives a "shrinking, shrivelling" party and vowing to knock them out of power at the next election.
"Do I need to even talk about the Lib Dems? Oh go on then," he said, predicting the party was "going the way of the telephone box".
He became leader largely thanks to union support but moved the rhetoric towards a more inclusive party that "hears the voices of working people than ever before".
The Trade Unionist and Socialist Coalition, which is not affiliated to Labour, is among opponents and members demonstrated outside the conference.
A defiant Len McCluskey said the changes would increase trade union involvement in the party and insisted Unite was "going nowhere".
Tony Blair lent his support to Mr Miliband, saying the move was "long overdue".
Union members will now be charged £3 to "opt in" to Labour and a one member, one vote rule will even out influence in leadership elections by bringing in.
Only MPs will be allowed to nominate potential leaders and full party members, not union affiliates, will choose parliamentary and council candidates.
iRead more:
Reuse content