David Cameron and other top Conservatives have been urged by their MPs to bring in "English votes for English laws" speedily to avert a voter backlash against the devolution of extra powers to Scotland, after the announcement of proposals for major constitutional reform.
William Hague, the Commons Leader, yesterday detailed three options being considered by the party to restrict the right of Scottish MPs to vote on legislation affecting only England.
But he immediately faced pressure from senior backbenchers to implement rapid change to give English MPs full authority over English matters.
David Cameron put the issue of "English votes for English laws" onto the political agenda immediately after Scotland voted against independence and was promised more authority over tax, spending and welfare.
His move provoked a bitter row with Labour, which accused the Tories of attempting to rush through constitutional change for political advantage. The Conservative leadership are refusing to commit to one version of the English laws and will announce their decision ahead of next year's general election.
But the former Cabinet minister John Redwood said yesterday that change was long overdue, following the Scottish Parliament's establishment in 1999. "England expects English votes for English issues," he said. "We expect simplicity and justice now: no ifs, no buts, no committee limitations, no tricks. Give us what we want."
Sir George Young, a former Tory chief whip, said: "With the imminent transfer of more powers to the Scottish Parliament, is it not now urgent to address this issue in this Parliament?"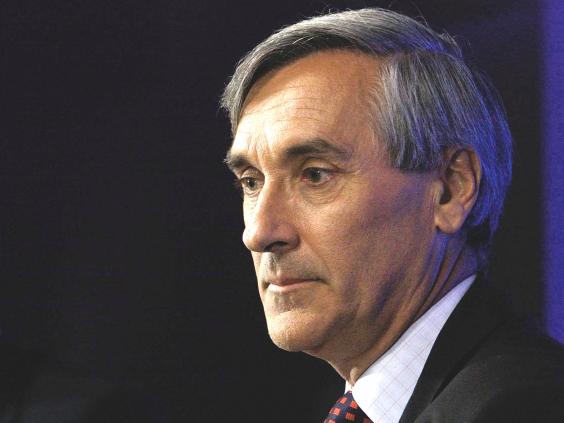 The Bury MP David Nuttall ridiculed the claim the issue was being rushed and added: "My constituents want to see action on this matter now."
Mr Hague reassured MPs that there would be no delay and said he was committed to reaching a decision on the preferred model of devolution in the new year.
"Devolution to other parts of the United Kingdom has created the situation in which MPs representing constituencies outside England may vote on legislation which does not affect their constituents, while English MPs are not able to influence these policies in other nations where they are devolved," he said.
The former Foreign Secretary said his party's reform was inspired by a "fundamental issue of fairness for all the people of the United Kingdom".
The Tories' most radical option would enable English – and Welsh – MPs to block any legislation which affected their country alone, while the other two options would give them a partial veto.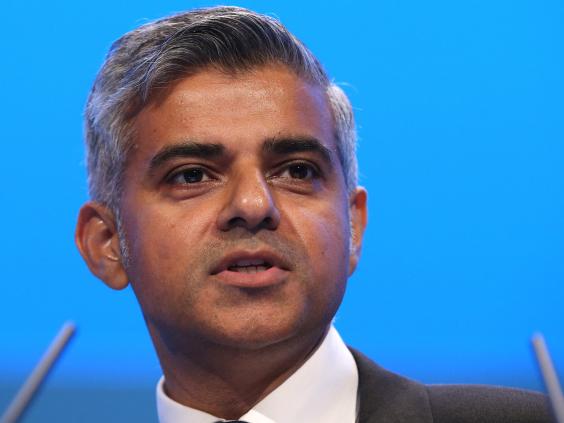 The Government also published a separate proposal drawn up by the Liberal Democrats.
Labour refused to participate in cross-party talks on reform and is backing the establishment of a constitutional convention to draw up plans for change.
Sadiq Khan, the shadow Justice Secretary, called for devolution to cities and regions as well as the UK's nations in conjunction with a reformed House of Lords.
But he warned: "What we must not do, only months after the Scottish people voted to keep our kingdom united, is allow the division of our country by the back door."
Katie Ghose, the chief of the Electoral Reform Society, also called for a constitutional convention, arguing the "shopping list of solutions" proved there was no agreement within the coalition on the issue.
The Tory options and the Lib Dem alternative
1 (CON): Exclude non-English MPs altogether
The most radical option. It would exclude non-English MPs from voting on swathes of legislation which did not affect their countries.
Likelihood: 3/5
2 (CON):  Power over detail
This is a watered-down version of the first option, but still is a virtual veto for English (or English and Welsh) MPs. Only they would vote at committee and report stages. All MPs could vote at the third reading, where Bills cannot be amended.
Likelihood: 4/5
3 (CON): Giving a veto
The committee stage of Bills affecting England would only be taken by an English Grand Committee of MPs in proportion to their parties' representation. Welsh MPs would participate where relevant. MPs from across UK could sit at other stages of Bills.
Likelihood: 2/5
4 (LIB DEM): Giving a veto (with PR)
As 3, but with the proviso that English MPs (and Welsh MPs where appropriate) voting at committee stage should be selected in proportion to votes cast.
Likelihood: 1/5
Reuse content