Labour will today call for greater cooperation on defence and security by European Union countries to combat the growing threat posed by Russia.
Pat McFadden, the shadow Europe Minister, will open a new front in the domestic debate over whether Britain should remain in the EU by arguing that it is vital that the 28-nation bloc speaks with one voice against the Russian President Vladimir Putin.
He will accuse David Cameron of playing into Russia's hands by raising the prospect of Britain leaving the EU. A Labour government would support greater cooperation with EU members on defence in areas such as training and procurement but would not back the EU army proposed by Jean-Claude Juncker, the European Commission President.
Unlike the Conservatives, Labour is not promising an in/out EU referendum if it wins power in May. Senior Labour figures hope that Russia's threat to Eastern European nations can boost public support for the party's pro-European stance.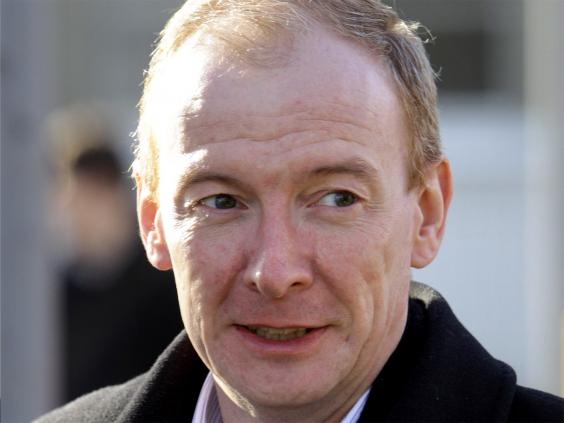 Speaking at a Fabian Society conference in London, Mr McFadden will claim that Russia's aggression means that Britain's Eurosceptics are being "left behind" by events. He will say: "If the EU were to splinter or split, no one would be more pleased than President Putin."
The Labour frontbencher will add: "It is utterly incoherent for our Prime Minister to call for tougher European action against President Putin in one breath and then threaten to leave the EU in the next.  Security is the unspoken dimension of this European debate. This is no time for democratic nations to consider breaking from their allies."
Arguing that the security dimension of EU membership is becoming much more important, he will say: "Britain's debate about its future relationship with the EU risks almost entirely ignoring the issue of our collective security. This is a mistake we can no longer afford."
9 controversial Putin quotes
9 controversial Putin quotes
1/9 2004

"Anyone who doesn't regret the passing of the Soviet Union has no heart. Anyone who wants it restored has no brains."

Getty images

2/9 December 2005

"There is no such thing as a former KGB man."

Getty images

3/9 G8 Summit press conference 2008

"If you want to become an Islamic fundamentalist and be circumcised, come to Moscow. We are multiconfessional. We have very good specialists. I can recommend one for the operation. He'll make sure nothing grows back."

Getty images

4/9 2010

"Russia doesn't negotiate with terrorists. It destroys them." After the Moscow Metro bomb

Getty images

5/9 September 2013

"They say that Pyotr Ilyich Tchaikovsky was a homosexual. Truth be told, we don't love him because of that, but he was a great musician, and we all love his music. So what?" Interview with Associated Press

Getty images

6/9 March 2014

"The West's leaders seem, from what they say, entirely to have forgotten that there are some leaders in the world who want to conquer other countries."

Getty images

7/9 2014

Amazingly elaborate metaphor regarding the West and Russia "[Sometimes I think] our bear should probably just sit quietly and just eat honey instead of hunting animals, maybe then they will leave the bear in peace, but, no, they will not. What they are trying to do is chain the bear, and when they chain the bear they will take out his fangs and claws. This is how nuclear deterrence is working at the moment. If they take out the bear's fangs and claws, then the bear will not be able to do anything. It will just be a stuffed animal." Russian President's annual press conference

Getty images

8/9 2014

After Ksenia Sobchack, a well-known anti-Kremlin activist and journalist, was allowed to ask a question about Putin's government suppressing opposing political viewpoints: "Why did you give her the floor?" Russian President's annual press conference

Getty images

9/9 January 2014

"You can feel relaxed and calm [in Russia], but leave children alone, please." Directed at gay people in January 2014, before the Sochi Winter Olympics

Getty images
He will say this is a time when Britain and Europe must stick together in the face of the threat from Moscow. "Instead, we have a prime minister whose approach to Europe has become characterised by posture, pandering and panic in the face of his own backbenchers and Ukip," he will claim. 
"Of course our position in the EU is about trade and jobs and inward investment. But the geopolitical situation we face shows us it is about values too. Our debate has become too narrow in its focus. It has to consider the common bonds of democracy, rule of law and respect for borders before we make a move that would weaken us and weaken our neighbours."
Mr Fadden will argue: "Whenever the West has been tested in the past, it has looked to Britain. Today, such is the confusion and incoherence of the British Government's position, some are no longer looking."
At the weekend, Mr Juncker told Germany's Welt Am Sonntag newspaper that "a common army among the Europeans would convey Russia hat we are serious about defending the values of the European Union." The British Government responded by saying  that there is "no prospect" of the UK agreeing to the creation of an EU army.
Reuse content