A Ukip politician has come up with an unusual reason why Britain should get out of the EU - so he can get a better toaster. 
David Coburn, Scotland's only Ukip MEP, claimed that EU regulation meant toasters only had the "power of one candle or something" so his toast always comes out half-baked. 
He told Buzzfeed News he may start making toast on an open fire if the UK decides to remain in the referendum on 23 June. 
He said: "Don't you know about these EU toasters? They've turned them all down and that's why you can't get decent toast. 
"Mine's on full boost and my bread's all peely-wally, it's awful. 
"My old toaster seemed to be powered by the Torness nuclear reactor and this one is powered by some kind of EU windmill."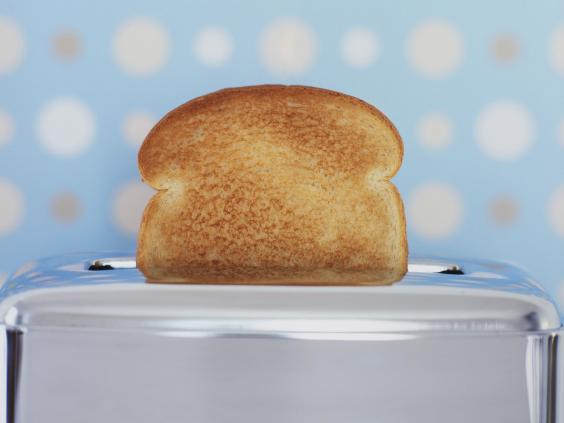 He cited a report by the Daily Express in 2014 that the EU planned to ban high powered kitchen appliances like toasters and kettles to cut energy use. 
Fact-checking website FullFact later said that while ways to cut the energy use of the appliances were being investigated there were no plans to draw up regulation at that time. 
The European Commission has restricted the sale of high powered vacuum but denied that high-powered toasters had been outlawed. 
What has the EU ever done for us?
What has the EU ever done for us?
1/7 1. It gives you freedom to live, work and retire anywhere in Europe

As a member of the EU, UK citizens benefit from freedom of movement across the continent. Considered one of the so-called four pillars of the European Union, this freedom allows all EU citizens to live, work and travel in other member states.

2/7 2. It sustains millions of jobs

A report by the Centre for Economics and Business Research, released in October 2015, suggested 3.1 million British jobs were linked to the UK's exports to the EU.

3/7 3. Your holiday is much easier - and safer

Freedom to travel is one of the most exercised benefits of EU membership, with Britons having made 31 million visits to the EU in 2014 alone. But a lot of the benefits of being an EU citizen are either taken for granted or go unnoticed.

4/7 4. It means you're less likely to get ripped off

Consumer protection is a key benefit of the EU's single market, and ensures members of the British public receive equal consumer rights when shopping anywhere in Europe.

5/7 5. It offers greater protection from terrorists, paedophiles, people traffickers and cyber-crime

Another example of a lesser-known advantage of EU membership is the benefit of cross-country coordination and cooperation in the fight against crime.

6/7 6. Our businesses depend on it

According to 71% of all members of the Confederation of British Influence (CBI), and 67 per cent of small and medium-sized enterprises (SMEs), the EU has had an overall positive impact on their business.

7/7 7. We have greater influence

Robin Niblett, Director of think-tank Chatham House, stated in a report published last year: "For a mid-sized country like the UK, which will never again be economically dominant either globally or regionally, and whose diplomatic and military resources are declining in relative terms, being a major player in a strong regional institution can offer a critical lever for international influence.
Mr Coburn insists his toaster is not broken and that he has received letters from his constituents about weak appliances. 
He said: "The entire European campaign is central to the fact that the Scottish and UK parliaments don't have any power. 
"I want to get power back to Westminster and Holyrood then we can get some proper toasters."
Reuse content