The Conservative election candidate suspended over allegations he plotted a fake anti-Mosque march with the English Defence League has resigned with immediate effect.
Afzal Amin, who was hoping to win the marginal Labour seat of Dudley North, denied any wrongdoing earlier today and claimed he was pursuing "normal conflict resolution".
But this afternoon the Conservative party issued a statement announcing he had quit the party.
"Afzal Amin is resigning as Conservative candidate for Dudley North with immediate effect," the statement read.
"Conservative party Chairman Grant Shapps has welcomed Mr Amin's decision and thanked him for his work in the past."
The party will now scramble to appoint a new candidate for the seat but with less than seven weeks to go it has thrown their bid to win the Labour marginal seat in tatters.
Mr Amin was due to face a disciplinary hearing tomorrow. Speaking this morning, he said he would put up a "robust defence" and said he stood by his decision to negotiate with the EDL .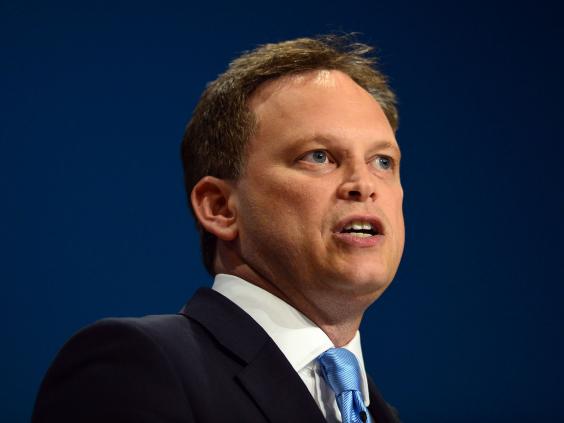 Attempting to explain why he met with EDL representatives, the would-be candidate for Dudley North said: "What you're describing here is very normal conflict resolution, confidence-building measures and if people do announce that we're going to do an action and other people disagree with it, then they sit together and they resolve their differences and the action is stopped.
"This helps the communities feel that yes, on the other side there is a working partner we can work with and that was what we were trying to stage manage.
He added: "I have got to make my case on Tuesday to the Conservative Party and I want to make a robust defence of my actions and I want to ensure the party that I am a loyal party member and a party supporter," he added.
"I stand by my desire to see peace between our communities; I stand by my desire to see a united Britain where we all live together. The British Muslim community isn't going anywhere, supporters of the EDL aren't going anywhere. We all need to share this space on our island and the more we understand each other, the greater that unity can be and what I want to see in all of this work is that that intention is recognised."
At the weekend a Conservative party spokesman said Mr Amin had been suspended from the party "with immediate effect" following allegations that he met with former EDL leader Tommy Robinson and the current group's chairman Steve Eddowe as recently as Monday in an Indian restaurant in Birmingham.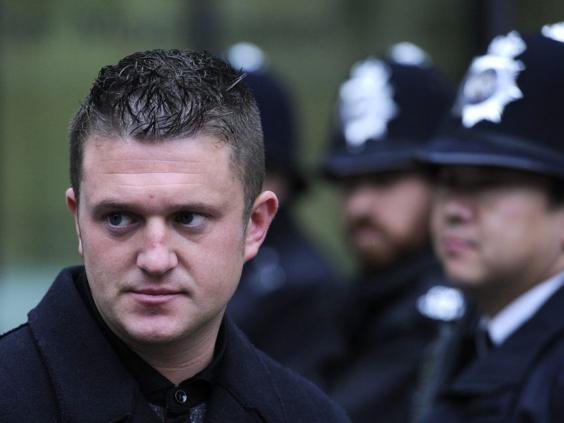 Mr Robinson blew the whistle on the plot because he objected to being used as a pawn.
It is alleged Mr Amin attempted to persuade the EDL to announce a march against a new £18 million "mega-mosque" in Dudley, which would then be called off, allowing Mr Amin to take credit for brokering an agreement between the town's communities, giving him crucial votes in the super-marginal seat.
Writing on his website, Mr Amin had claimed he had been "grossly misrepresented".
His website has also described him as a former Army education officer to Princes William and Harry.
Mr Amin insisted the original Mail on Sunday story, obtained after Mr Robinson provided video that he claimed showed the Tory candidate in discussions over the intended fake demonstration, "presents an inaccurate picture of the reality of what was happening."
Asked about Mr Robinson's claim that he was told he would be "looked after" if Mr Amin won the seat, the would-be MP said: "When a man is in front of you in tears because he can't provide Christmas presents for his children, you have to extend a degree of humanitarian compassion to him.
"I did say that to him - 'Look, if I'm eating, you won't go hungry', because that's a normal human response."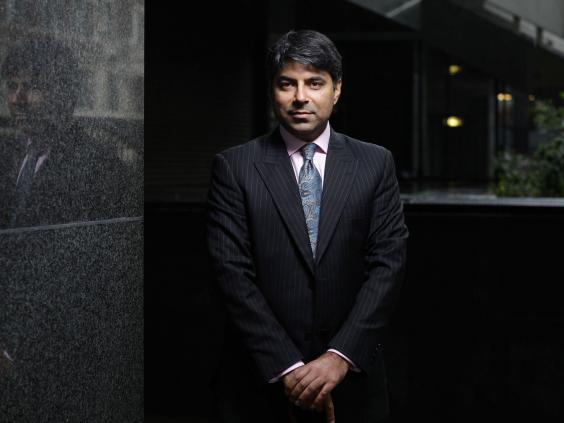 Despite Mr Amin's denials, top party officials have allegedly intimated that the former councillor will not last the next 48 hours – with a replacement Dudley North candidate chosen by this weekend.
Dudley North, currently held by Labour's Ian Austin with a 649 majority, was among the marginal seats that Conservative HQ hoped to swipe in the next election.
Over the weekend a Conservative Party spokesperson told the Independent on Sunday: "Following an emergency meeting it has been decided to suspend him as a candidate with immediate effect".
The spokesperson added that the party considered the incident "of extremely serious concern."
Reuse content