George Osborne is privately considering cutting the top rate of income tax for highest earners, according to reports.
The Times newspaper says the Chancellor has told confidantes that he is "tempted" to cut the rate from 45 per cent to 40 per cent.
Mr Osborne cut the rate paid by people earning over £150,000 from 50 per cent to 45 per cent in 2012 – and appeared to take a popularity hit in the polls as a result.
The highest income tax rate is only paid by the very richest – roughly the top one per cent of PAYE earners, according to HMRC.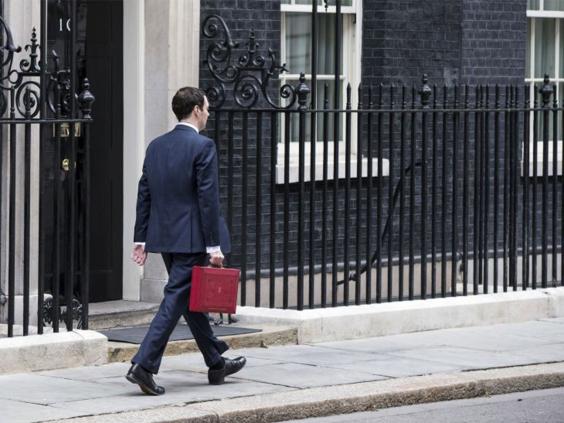 Earlier this month Tory backbenchers urged the Chancellor to make the further cut, arguing that figures showing a rise in the tax take from highest earners when the last cut was made had vindicated the Chancellor's approach.
Tax lawyers however warned that most gains were likely because the cut was pre-announced and income had been artificially delayed or shifted into the year with the lower tax rate.
"On all the available evidence, [George Osborne's] tax cut actually cost money," Jo Maugham QC, a tax specialist, wrote in an analysis at the time.
The choice for the Chancellor comes as he lags far behind his rival Boris Johnson as Tory members' choice for next Conservative leader.
A poll released by the ConservativeHome website today found the Chancellor the first choice of only 11 per cent Tory voters, compared to 33 per cent for the Mayor of London.
Dave Brown on George Osborne
Despite this Mr Osborne is thought to be David Cameron's preferred successor. 
The Chancellor will likely bear these figures in mind when he decides what to do about tax cuts.
Other previous tax changes made by the by the Government include sharp cuts to taxes on profits paid by corporations, an increase in the tax free personal income allowance, an a rise in VAT.
Mr Chancellor will announce his Budget on Wednesday 16 March