George Osborne will likely have to find huge spending cuts or tax rises in his next budget, the director of the respected authority of budget matters has said.
Paul Johnson, who heads the Institute for Fiscal Studies (IFS), warned that Wednesday's Budget was probably the last time Mr Osborne could claim to be on course to hit his own targets by "shuffling money around".
The Chancellor says he wants to deliver a budget surplus by the 2020 general election – but he was forced to announce £50 billion of extra borrowing yesterday after the Office for Budget Responsibility downgraded growth forecasts. 
"Within his very tight rule he will probably get away with this this time round. But there's only about a 50-50 shot that he's going to get there," Mr Johnson told the BBC Radio 4 Today programme.
"If things change again, if the OBR downgrades its forecasts again, I don't think he will be able to get away with anything like this. I think he will be forced to put some proper tax increases in or possibly find some yet further proper spending cuts.
"I think this is going to be the last chance he gets to move things around like this without doing anything genuinely big to the public finances."
The Chancellor has repeatedly moved back his targets to reduce the deficit since he came to power in 2010 – despite announcing new ones.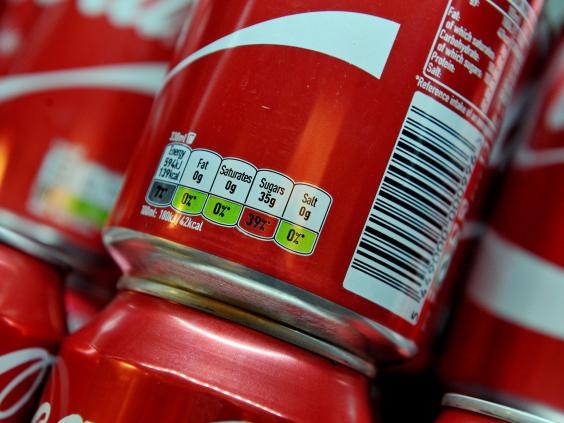 Though unacknowledged by Mr Osborne, borrowing figures suggest he eased off deficit reduction mid-way through the previous parliament after the economy threatened to tip back into the recession.
Crucially, the Office for Budget Responsibility said yesterday that economic productivity was not growing as quickly has had been expected.
Because productivity growth underpins all other parts of the economy, economic performance suffered in all areas – and may do in the future if no rebound comes.
The IFS's analysis adds to the possibility that the Chancellor may be unintentionally storing up economic bad news until just before the 2020 general election.
Mr Osborne has already postponed sharp cuts to tax credits until the roll-out of Universal Credit – which is now expected for 2020, when the next election is scheduled.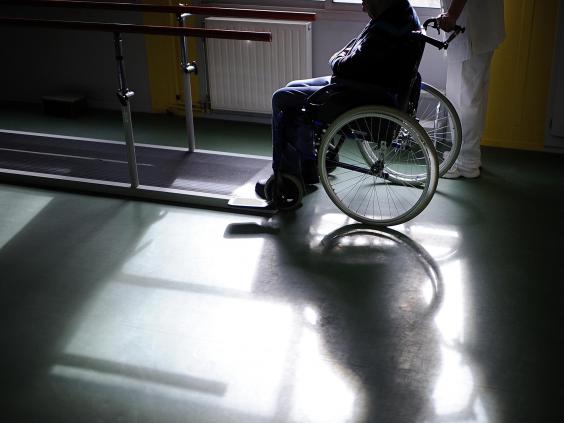 Now the IFS believes further cuts or tax rises may be on the cards – just as the world economic outlook slows and productivity fails to take off.
The Chancellor rejected the IFS's analysis. He told the BBC's Breakfast programme he was on course to deliver his plans.
"I have set out the plans in the Budget and then a completely independent body which everybody respects - the Office for Budget Responsibility - has looked at those plans and it says, 'If you hold to the course, you deliver those plans'," he said.
"If the economy grows as expected, then we will have a surplus towards the end of the parliament'. We wouldn't need anything extra like more spending cuts or more tax increases."
George Osborne 2016 budget at a glance
George Osborne 2016 budget at a glance
1/8 Debt forecasts up, growth forecasts down

The OBR's new forecasts have downgraded growth in all of the next five years to 2020. The watchdog says the economy will only grow by 2 per cent in 2016, as opposed to the anticipated 2.4 per cent. Borrowing and productivity growth are also down – with forecast borrowing in 2018-198 £16 billion higher

2/8 New tax on sugary drinks

The Chancellor announced a new tax on sugary soft drinks, which is projected to raise £520 million. At least some of the money will be spent on doubling funding for school sport, the Chancellor says. Labour leader Jeremy Corbyn welcomed the levy

3/8 Tax cut for higher earners paying the 40p rate

The Chancellor has raised the threshold for paying the higher rate of income tax to £45,000. The higher rate is paid by roughly the richest 15 per cent, currently people earning over £42,386

4/8 Increase in tax-free income tax threshold

The tax-free allowance increase to £11,500 in April 2017 – up from £10,600 now. The Chancellor previously raised the allowance from £6,475 in coalition with the Liberal Democrats. The Conservative manifesto pledges to put the allowance up to £12,500 by the end of the Parliament

5/8 New devolution for counties and powers for London and Manchester

The West of England, the East of England and Greater Lincolnshire will all get elected mayor-led combined authorities with new powers. The Chancellor says they are backed by £1 billion new funding. Greater Manchester will get new powers of criminal justice while London will keep its business rates – giving whoever is elected Mayor a lot more spending power

6/8 Fuel duty frozen for sixth year running

The Chancellor had planned to end the fuel duty freeze he had put in place for the whole previous parliament. In the event, he has announced a freeze for another year

7/8 All schools to become academies

As reported yesterday the Chancellor unveiled legislation to turn all schools into academies. He said all schools would either be academies or on their way to being academies by 2020, and that funding had been set aside to fund the change

8/8 Lifetime ISA

The Chancellor announced a new savings account to encourage under-40s to save for retirement – for every £4 saved, the Government will top this up by £1 up to the value of £4,000 a year. Tax-free ISAs will also be increased from £15,000 to £20,000
Labour leader Jeremy Corbyn's response to the Budget highlighted Mr Osborne's missed targets.
"Over the past six years the Chancellor's set targets on deficit, on debt, on productivity, on manufacturing and construction, on exports," he said. "He's failed in all of them and he's failing this country."
Mr Osborne's budget included a tax on sugary drinks, tax cuts to capital gains, corporation tax, and the higher rate of tax for roughly the top 15 per cent of earners.
New measures were also announced to help people under 40 save for retirement, strip disabled people of support, and devolve power to city and combined county authority regions.
Reuse content