Germany's eurosceptic right-wing party has hit a new all-time high in the opinion polls as concern about migration rises in the country.
Alternative for Germany (AfD) would take 11.5 per cent of the vote is a federal general election were held today, according to a poll for Bild magazine.
The party is in third place after Angela Merkel's CDU/CSU, who are on 35 per cent. The centre-left social democrats are on 21.5 per cent.
The Green Party and the Left Party are on 10 per cent each, while the centre-right liberal FDP would re-enter parliament on 6 per cent after it was wiped out in the most recent Federal elections.
Germany has taken more refugees than any other country as part of Europe's response to the refugee crisis – the country's vice chancellor has said it could take as many as a million refugees in a year.
A spate of recent attacks in the city of Cologne has also been blamed by some commentators on new arrivals.
Far-right activists and vigilantes roamed the streets of Leipzig on Monday vandalising shops and other businesses that were visibly owned by people of ethnic minorities.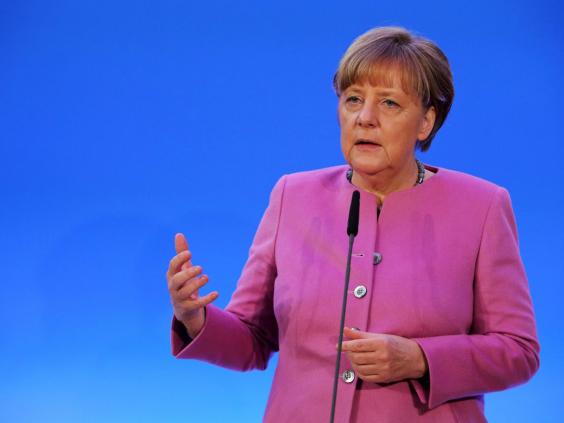 The backlash is in contrast to the welcoming policy of the German government and the images of Germans welcoming refugees and migrants last year.
Chancellor Angela Merkel recently moderated her rhetoric on refugees, arguing that Europe was "vulnerable" to the refugee crisis.
AfD advocates withdrawal from the Euro currency, and end to ever-closer-union in the European Union, and a harsher stance on immigration and refugees.
Right-wing populist parties are also riding high in the polls in Sweden, where some polls have shown the Sweden Democrats in first place, Netherlands, where the Freedom Party is vying for first plaece, and France, where the Front National dominated the first round of the most recent regional elections. 
The turnaround for AfD despite the party's apparent decline during 2015 after it was beset by infighting, media scandals, and rows. 
Reuse content