A spotlight has been thrown on the Conservative Party's close links with the hedge fund industry, as new research showed that around half of the wealthiest fund managers in Britain have given money to the Tory party, and Labour accused David Cameron of fashioning government tax policy in the interests of the sector.
The revelation of the large political donations from ultra-wealthy money managers coincided with a stark warning from the Archbishop of Canterbury, Justin Welby, that "with wealth comes power and with power comes a temptation to misuse power".
In a BBC interview the Archbishop also deprecated the practice of companies artificially shifting their profits offshore in order to reduce their UK profit taxes, adding that firms should pay their "fair share" in countries in which they generate their revenues.
The research into hedge fund managers' political donations, which was compiled by the Labour Party based on public disclosures, found that of the 59 wealthiest asset managers included on the most recent Sunday Times Rich List rankings 27 had made a combined £19m in donations to the Conservatives, with £10m flowing into Tory coffers since the 2010 general election alone.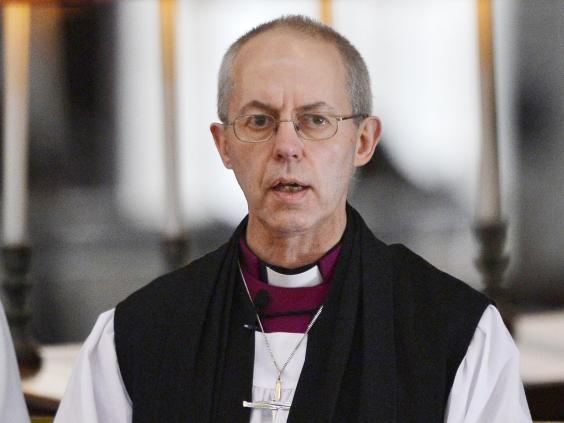 Labour also drew attention to the government's abolition in 2013 of a stamp duty reserve tax on investment funds, which it described as an effective £145m "hedge fund tax cut". Labour leader Ed Miliband repeatedly pressed David Cameron on the matter at Prime Ministers' Questions in the Commons today, saying Mr Cameron refused to close the loophole because he was "bankrolled by hedge funds". The questions were, however, brushed aside by the Prime Minister, who went on to point out Labour's lack of vocal support from wealthy business leaders.
Lucy Powell, vice-chair of Labour's general election campaign, said: "David Cameron is debasing political debate by refusing to answer questions over his hedge fund backers. The Tories are standing up for those at the top rather than hardworking families, and David Cameron doesn't want to admit it."
The Conservatives later claimed that closing the stamp duty loophole would hurt pension funds, rather than penalise hedge funds.
Major donors to the Conservative Party
Major donors to the Conservative Party
1/10 Michael Farmer

Hedge fund: RK Capital Management Worth: £150m Total donation: £6,556,092

Rex Features

2/10 Sir Michael Hintze

Hedge fund: CQS Worth: £1,055m Total donation: 3,221,027

3/10 Lord Fink

Hedge fund: ISAM Worth: £130m Total donation: £3,172,007

EPA

4/10 Chris Rokos

Hedge fund: Brevan Howard (pictured) Worth: £230m Total donation: £1,344,850

Google Street View

5/10 Andrew Law

Hedge fund: Caxton Associates Worth: £350m Total donation: £1,226,411

Rex

6/10 Sir Paul Ruddock

Hedge fund: Lansdowne Partners Worth: £300m Total donation: £818,783

Rex

7/10 David Harding

Hedge fund: Winton Capital Worth: £750m Total donation: £593,765

8/10 Hugh Sloane

Hedge fund: Sloane Robinson Worth: £185 Total donation: £533,500

9/10 Sir John and Peter Beckwith (L)

Hedge fund: RiverCrest Capital Worth: £350m Total donation: £520,996

Rex

10/10 Alexander Knaster

Hedge fund: Pamplona Capital Management Worth: £1,266m Total donation: £400,000
The Conservative Party's reliance on donations from people who work in financial services has been documented in the past. In 2011 the Bureau of Investigative Journalism reported that the financial industry accounted for around 50 per cent of all the party's cash donations in 2010, up from 25 per cent in 2005. Around three-quarters of Labour's donations come from the trade unions.
The wealthiest hedge fund manager in 2014 according to The Sunday Times was Alan Howard, 50, of the Brevan Howard fund, with an estimated personal net worth of £1.6bn. Mr Howard has contributed £116,000 to the Tory party. However the two biggest hedge funds donors were Michael Farmer of RK Capital Management, a metals trader, who has donated £6.5m to the Conservatives and Sir Michael Hintze of the giant CQS fund, Europe's biggest, who has given £3.2m. Other significant hedge fund donors were Lord Fink, the party's former co-treasurer, who has donated £3.2m to the Tory party and Chris Rokos, also of Brevan Howard, who has donated £1.3m.
The Archbishop's intervention on corporate tax avoidance could also create a personal headache for the Prime Minister. It was reported this week that Smythson, the luxury stationers for which the Prime Minister's wife, Samantha, works as an advisor, is owned through a holding company in Luxemboug and linked to a trust in the Channel Island of Guernsey, both tax shelters.
In a speech to the All-Party Group on Inclusive Growth, Welby said that "wealth creation is a good thing" but added that in a good economy a person's wealth cannot be measured by their economic output alone.
The donors
Name/Hedge fund/Worth/Total donation
1 Michael Farmer RK Capital Management/£150m/£6,556,092
2 Sir Michael Hintze CQS/£1,055m/£3,221,027
3 Lord Fink ISAM/£130m/£3,172,007
4 Chris Rokos Brevan Howard/£230m/£1,344,850
5 Andrew Law Caxton Associates/£350m/£1,226,411
6 Sir Paul Ruddock Lansdowne Partners/£300m/£818,783
7 David Harding Winton Capital/£750m/£593,765
8 Hugh Sloane Sloane Robinson/£185m/£533,500
9 Sir John and Peter Beckwith RiverCrest Capital/£350m/£520,996
10 Alexander Knaster Pamplona Capital Management/£1,266m/£400,000