Iain Duncan Smith should resign after the release of statistics showing thousands of people died soon after being found fit to work in disability benefit tests, the frontrunner for the Labour leadership has said.
Jeremy Corbyn called for the Work and Pensions Secretary to step down, and said the Work Capability Assessments had left some disabled people in "despair".
"He should never have been appointed. Yes, he should resign because these figures are so frightening and so disgusting," he told a hustings event hosted by the Daily Mirror newspaper.
"I've had people with mental health difficulties as well as physical difficulties who are absolutely in despair because they've been declared fit for work and are absolutely not."
The Department for Work and Pensions battled for months not to release the numbers, with Mr Duncan Smith at one point telling Parliament they did not exist.
But the statistics, released on the order of the Government's transparency watchdog, show that between December 2011 and February 2014, 2,380 people died after their Work Capability Assessment told them they should start looking for work.
The figures related to claims for the Employment and Support Allowance (ESA) benefit as well as IB/SDA.
The DWP's mortality report says that a causal effect cannot be assumed from the new numbers.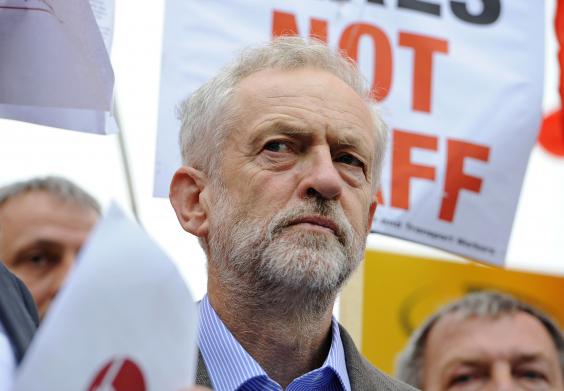 "These isolated figures provide limited scope for analysis and nothing can be gained from this publication that would allow the reader to form any judgement as to the effects or impacts of the Work Capability Assessment," it says.
When asked about the stats in Parliament during the fight to get them released, Mr Duncan Smith told Labour MP Debbie Abrahams:
"She knows very well that the department does not collate numbers on people in that circumstance."
In 2012 a government advisor appointed to review the Government's Work Capability Assessment said the tests were causing suffering by sending sick people back to work inappropriately.
"There are certainly areas where it's still not working and I am sorry there are people going through a system which I think still needs improvement," Professor Malcolm Harrington concluded.
The tests are said to have improved since then, but as recently as this summer they are still coming in for criticism.
Labour leadership: The Contenders
Labour leadership: The Contenders
1/2 Jeremy Corbyn

Jeremy Corbyn started off as the rank outsider in the race to replace Ed Miliband and admitted he was only standing to ensure the left of the party was given a voice in the contest. But the Islington North MP, who first entered Parliament in 1983, is now the firm favourite to be elected Labour leader on September 12 after a surge in left-wing supporters signing up for a vote.

PA

2/2 Andy Burnham

Andy Burnham started out as the front-runner in the leadership election, seen as the candidate of the left until Jeremy Corbyn entered the race. The former Cabinet minister has found himself squeezed between the growing populism of Corbyn's radical agenda and the moderate, centre-left Yvette Cooper, not knowing which way to turn. It has attracted damaging labels such as 'flip-flop Andy', most notably over his response to the Government's Welfare Bill. He remains hopeful he can win enough second preference votes to take him over the 50 per cent threshold ahead of Corbyn.

PA
In June the British Psychological Society said there was "now significant body of evidence that the WCA is failing to assess people's fitness for work accurately and appropriately". It called for a full overhaul of the way the tests are carried out.
The WCA appeals system has also been fraught with controversy with a very high rate of overturns and delays lasting months and blamed for hardship
Some payments for the ESA benefit were cut in the Chancellor's recent budget, with Mr Duncan Smith arguing that the previous cash level created a "perverse incentive".
Homelessness charity Crisis last year warned that an increase in sanctions for the ESA benefit was in danger of contributing to a rise in homelessness for disabled people.
A DWP spokesman said: "The mortality rate for people who have died while claiming an out-of-work benefit has fallen over a 10-year period. This is in line with the mortality rate for the general working-age population.
"The Government continues to support millions of people on benefits with an £80 billion working-age welfare safety net in place."
Reuse content