Theresa May has been accused of trying to rush through controversial new surveillance laws before the EU referendum campaign, after it emerged that a new "snoopers' charter" will be introduced in the Commons this week.
The Home Secretary's draft Bill – giving spy agencies sweeping powers to monitor people's web history – was attacked in a series of parliamentary reports earlier this month, sparking calls for it to be entirely rewritten. 
A joint committee of MPs and peers has claimed that Mrs May's proposed overhaul of spying laws was "flawed" and set out 86 proposed changes. However, Mrs May will formally bring forward the Government's Investigatory Powers Bill on 1 March.
This has sparked concern that ministers want to bounce MPs into backing the new surveillance powers. The former Tory leadership contender David Davis said there was "no doubt" that the Government wanted to rush the Bill through Parliament to avoid scrutiny.
Government whips have told Labour that the Bill will be published on 1 March, with a second reading – giving MPs a line-by-line debate on the Bill – scheduled for 14 March. The Bill will then go to committee stage for scrutiny on 22 March, with a final vote expected in Parliament by the end of April.
Mr Davis said: "When you work it out, it's a 300-page Bill – so that's something like five seconds to consider each line on second reading."
There was "no operational reason to rush it through", he said, adding that existing emergency legislation – brought in in 2014 – could be extended for a year.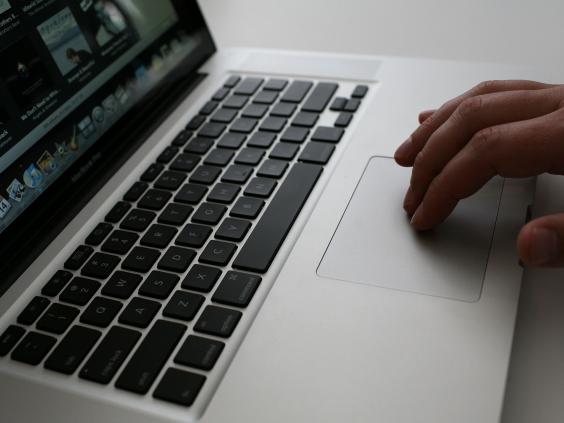 Mr Davis said: "It all keeps with their strategy, which is to rush everything through. They know when they engage with experts they lose. This is the way they will try to get this through – on the rush. There's no doubt about it."
Andy Burnham, the shadow Home Secretary, told The Independent on Sunday that he would withdraw Labour's support for the Bill unless Mrs May backs down and allows lengthy scrutiny of the proposals.
He said: "The law needs to be updated to help the police investigate serious crime and protect us against terrorism. But my offer to work constructively with Theresa May only stands if Parliament is given enough time to carefully scrutinise this Bill.
"It needed to be considerably revised after three expert reports just a matter of weeks ago. For Labour's support, ministers must show they have listened to our calls for greater transparency, stronger safeguards and protection of people's privacy.
"It is crucial that this Bill is not rushed and necessary time is given to consider these complex issues."
A Labour source added: "The Tories can't rush through poor legislation just so they can devote more time to the [EU] referendum. They've tied themselves in knots over Europe but doing this won't help."
The Bill is the Government's second attempt at creating new digital surveillance powers for the security services. The first – the original "snoopers' charter" – was dropped after Nick Clegg vetoed its introduction in 2013 over privacy fears.
UK news in pictures
UK news in pictures
1/30 26 June 2016

A man dressed as Boris Johnson and Donald Trump prepare to take part in a tomato fight at the Glastonbury Festival 2016 at Worthy Farm

Getty Images

2/30 26 June 2016

People walk over Westminster Bridge wrapped in Union flags in central London. Britain's opposition Labour party plunged into turmoil and the prospect of Scottish independence drew closer, ahead of a showdown with EU leaders over the country's seismic vote to leave the bloc

AFP/Getty Images

3/30 25 June 2016

People pay tribute to the victims of the Orlando nightclub shooting as they take part in the annual Pride London Parade which highlights issues of the gay, lesbian and transgender community, in London

REUTERS

4/30 25 June 2016

Scotland's First Minister and Leader of the Scottish National Party (SNP), Nicola Sturgeon, addresses the media after holding an emergency Cabinet meeting at Bute House in Edinburgh, following the pro-Brexit result of the UK's EU referendum vote

AFP/Getty Images

5/30 24 June 2016

A man carries a EU flag, after Britain voted to leave the European Union, outside Downing Street in London

REUTERS

6/30 23 June 2016

AFP/Getty Images

7/30 22 June 2016

British Prime Minister David Cameron poses for a photograph after addressing pro-EU "Vote Remain" supporters at rally in Bristol, whilst campaigning to avoid a Brexit, ahead of the 23 June EU referendum

AFP/Getty Images

8/30 21 June 2016

Scottish Conservative leader Ruth Davidson (left) and Mayor of London Sadiq Khan speak during the EU debate at Wembley Arena in London

Getty Images

9/30 20 June 2016

A full moon rises behind Glastonbury Tor as people gather to celebrate the summer solstice in Somerse

Getty Images

10/30 19 June 2016

Hot air balloons took to the air as part of the annual Lord Mayor's Hot Air Balloon Regatta, a charity event in aid of the Lord Mayor's Fund, in London

Getty Images

11/30 19 June 2016

Liberal Democrats leader Tim Farron (C) poses with supporters after arriving in the Liberal Democrat Vote Remain campaign bus, campaigning to avoid a Brexit in the EU referendum, during a launch event in east London

AFP/Getty Images

12/30 18 June 2016

A man lights a flare among pro-refugee activists rallying outside the French Embassy in central London, during a protest after most of an aid convoy of vehicles organised by campaign groups heading to northern France were turned back at the French frontier at the port of Dover

AFP/Getty Images

13/30 17 June 2016

Prime Minister David Cameron and Labour Leader Jeremy Corbyn arrive to pay their respects at the scene where Jo Cox was shot in Birstall

Getty Images

14/30 16 June 2016

Floral tributes and candles are placed by a picture of slain Labour MP Jo Cox at a vigil in Parliament square in London. Cox died after a shock daylight street attack, throwing campaigning for the referendum on Britain's membership of the European Union into disarray just a week before the crucial vote

AFP

15/30 15 June 2016

Boats from the 'Fishing for Leave' campaign group join a flotilla along the Thames River in London. The flotilla organised by members of the Fishing for Leave group, who are campaigning to leave the European Union ahead of the referendum on the 23 of June, was countered by boats representing the 'In' campaign

Getty Images

16/30 14 June 2016

A general view of the Tate Modern's new Switch House in London. The Tate Modern art gallery has unveiled its new Switch House building designed by architects Herzog & de Meuron

Getty

17/30 13 June 2016

Labour Leader Jeremy Corbyn (C) and Deputy Labour Leader Tom Watson (R) attend a vigil for the victims of the Orlando nightclub shooting, outside the Admiral Duncan pub on Old Compton Street in Soho, London

Getty Images

18/30 12 June 2016

A pigeon flies ahead of Britain's Queen Elizabeth and Prince Philip, and Princes William, Harry and Kate Duchess of Cambridge behind as they wave to guests attending the Patron's Lunch on the Mall, an event to mark her 90th birthday, in London

REUTERS

19/30 11 June 2016

A Guardsman faints at Horseguards Parade for the annual Trooping the Colour ceremony in central London

REUTERS

20/30 10 June 2016

The national service of thanksgiving for the 90th birthday of Britain's Queen Elizabeth II at St Paul's Cathedral in London, which is also the Duke of Edinburgh's 95th birthday

Getty Images

21/30 9 June 2016

Princess Anne, Princess Royal attends the Founders Day Parade at The Royal Hospital Chelsea in London

Getty Images

22/30 8 June 2016

Two women walk barefoot through heavy rain in Westminster in London. The Met Office has issued flood alerts for parts of the south east of England as torrential rain hit parts of the country

Getty Images

23/30 7 June 2016

An Osprey catches two Rainbow Trout at Rothiemurchus in Kincraig, Scotland. Ospreys migrate each spring from Africa and nest in tall pine trees around the Aviemore area, the raptor was hunted to the point of extinction in the Victorian era, their migratory habits eventually brought them back to Scotland with the first successful breeding pair being recorded in 1954

Getty

24/30 6 June 2016

David Cameron speaks at a Remain in the EU campaign event at the Oval cricket ground in London

Getty Images

25/30 5 June 2016

Original participants take part in Japanese artist Koki Tanaka's recreation of the 1985 youth training scheme protest as part of the Liverpool Biennial. The 1985 protest saw 10,000 UK school children take to the street to protest against the Conservative government's controversial youth training Scheme

Getty Images

26/30 4 June 2016

Troops parade along The Mall after the Colonel's Review in London

Getty Images

27/30 3 June 2016

Large scale recreation of Dutch flower painting 'A Still Life of flowers in a Wan-Li Vase' by Ambrosius Bosschaert made out of real flowers is seen outside National Gallery in London

Rex

28/30 2 June 2016

Final preparations are made for the RHS Rose Show in London. The RHS London Rose Show runs from June 3-4 at RHS Lawrence Hall in Westminster

Getty Images

29/30 1 June 2016

Sheep are judged on the opening day of the Royal Bath and West Show in Shepton Mallet. The result of the EU referendum is likely to be closely watched by members of the farming community as the UKs membership of the European Union has long been a contentious issue for the farming industry

Getty Images

30/30 31 May 2016

German President Joachim Gauck (C), British Premier David Cameron (L) and Princess Anne, Princess Royal attend the 100th anniversary commemorations for the Battle of Jutland at the Lyness cemetery in Lyness, Scotland

Getty Images
A year later, Parliament rushed through the Data Retention and Investigatory Powers Act – emergency piece legislation to give the security services new surveillance powers. However, a replacement Bill is needed before the end of 2016.
Mrs May's new proposal aims to bring together a patchwork of existing rules about government surveillance under a single law. 
One of the most contentious aspects of the Bill is a proposal to force internet companies to store records of people's web and social media use for up to a year.
Earlier this month, the Labour peer Lord Murphy, who chaired the joint parliamentary committee which scrutinised the Bill, said Mrs May's planned surveillance powers needed "a significant amount of work to do before Parliament can be confident the provisions have been fully thought through".
The former Labour Northern Ireland secretary added: "The fact that we have made 86 recommendations shows that we think that part of the Bill is flawed and needs to be looked at in greater detail. There is a lot of room for improvement."
Lord Strasburger, a Liberal Democrat peer who also sat on the joint committee, added: "Why is Theresa May trying to rush the huge and very complex Investigatory Powers Bill through Parliament?
"Mrs May claims it's because one of the existing laws expires at the end of this year, but she could easily fix that problem by extending the deadline for another year.
"The real reason is that although the Home Office pretends it wants a mature public debate, actually it does not like having to justify what would be the most intrusive snooping powers any Western government has into its citizens' private lives."
He added: "What is needed is for the Government to slow down and go back to drawing board." 
The Government is adamant that new surveillance powers are needed to give the security services the same ability to monitor criminals and terrorists online as they do already for telephone calls.
A Home Office spokesperson said: "The Government is aiming for the Investigatory Powers Bill to pass through Parliament and receive Royal Assent by the end of 2016.
"We have always said the new legislation would be subject to full public and Parliamentary scrutiny to ensure we get this right. That is why we published the Bill in draft form last November since when it has been studied in detail by a joint committee of both Houses of Parliament along with other leading Parliamentary committees.
"Investigatory powers have been the subject of six separate reports and rigorous examination in the last two years and these have played an important role in developing the proposals in the Bill. Once introduced, the Bill will be subject to full Parliamentary scrutiny, following the normal Parliamentary timetable."