David Cameron is under increasing pressure to explain the legal basis for the drone attack that killed two British Isis fighters in Syria last month.
MPs have called for the Prime Minister to come back to the House of Commons to disclose what evidence led him to authorise the killing of Cardiff-born Reyaad Khan and Ruhul Amin, from Aberdeen, in an airstrike on August 21.
Yesterday Mr Cameron defended the attack - the first time an RAF attack has targeted a British citizen in a foreign country - insisting it was "entirely lawful" and the Government was "exercising Britain's inherent right in self defence".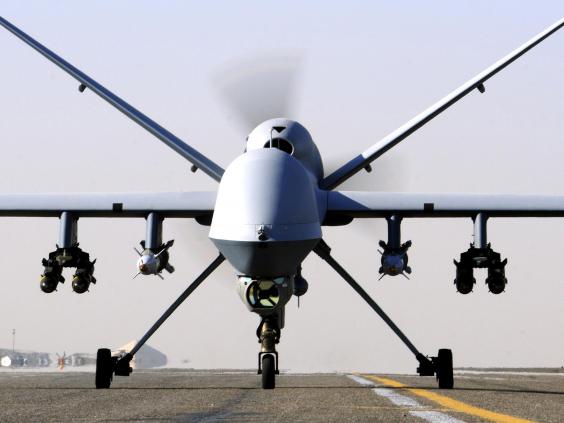 He said the two men had been linked to a number of plots in the UK, including ones to target public commemorations, understood to have been the VE Day and Armed Forces Day events this summer, which were attended by the Queen.
And Michael Fallon, the Defence Secretary, this morning said the Government would "not hesitate" to launch more secret drone strikes on targets in Syria in a bid to prevent potential terror attacks on the UK.
But Jeremy Corbyn, who is expected to be elected Labour leader on Saturday, has written to the Prime Minister demanding an "urgent explanation" and Liberal Democrat MP Tom Brake has asked the Speaker of the House of Commons to grant an Urgent Question in a bid to quiz the Government over the legal basis.
Mr Corbyn said: "I am now writing to offer the Prime Minister the opportunity to explain his inadequate response to my request for an urgent summit involving the UN, EU, and the US on Syria and the refugee crisis.
"I have questioned the legal basis for the use of drones. Urgent consideration now needs to be given to the appropriate process by which attacks such as this one are sanctioned, on what evidence and on what basis of law."
Seeking Urgent Question to try and get PM back to Parliament to explain legal basis for drone strike and implications for UK military involv

— Tom Brake MP (@thomasbrake) September 8, 2015
10 cities rapidly becoming the worst to live in the world
10 cities rapidly becoming the worst to live in the world
1/10 Damascus, Syria

Getty

2/10 Kiev, Ukraine

Getty

3/10 Tripoli, Libya

Getty

4/10 Tunis, Tunisia

Getty

5/10 Athens, Greece

Getty

6/10 Detroit, USA

Getty

7/10 Moscow, Russia

Getty

8/10 Cairo, Egypt

Getty

9/10 Bahrain, Bahrain

Getty

10/10 St Petersburg, Russia

Getty
Reuse content