Labour hasn't yet won the public's trust back on the issues of welfare and immigration, the author of a key report into why the party lost the election has said.
Dame Margaret Beckett said Jeremy Corbyn could win the election with a "political miracle" but said key reasons why Labour lost had not yet been overcome by the new leadership.
The former Blair government minister said she thought the party had the right policies on immigration, but that it needed to be be more intelligent about communicating it.
"In the end I think we had the right policies towards immigration, but the simple thuggishness of the kind of Ukip and Conservative approach is easier to understand and we didn't overcome those communication difficulties," she told BBC Radio 4's Today programme.
"And on that and on things like welfare where the present government's goal is simply to divide the country, drive people apart and destroy mutual confidence, that is very damaging.
"We have to try and work on ways to overcome that – I'm not suggesting we've done it yet."
Labour made "controls on immigration" on of its five main planks at the election. Specifics of the policy included making it easier to deport foreign criminals, exit checks, and a crackdown on undocumented migration.
The party also said people who came to the UK would not be allowed to claim social security for at least two years and that people in public facing roles would be required to speak English.
Labour however lagged the Conservatives in polls when it came to trust on immigration.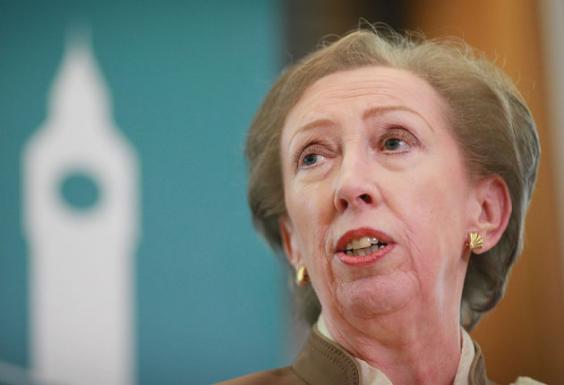 On social security, Labour proposed a compulsory jobs guarantee and a "triple lock" on pensions. Noises were also made by the party about making unemployment benefits more contributory.
Dame Margaret, a former foreign secretary, released a major study into why Labour lost the election yesterday.
Commissioned by the party in the wake of its defeat, the inquiry warned that weak leadership, fear in England of an SNP alliance, and an association with the economic crisis were major factors towards Labour losing in 2015.
The party's approach to welfare and immigration issues was also not accepted by the voters, the report said.
Cruicially the inquiry said it would be difficult for Labour to win next time because of changes to constituency boundaries, voter registration changes, and restrictions on trade union funding of parties. 
Labour's defeat came as a shock to pollsters, whose polls had suggested that the result would be much closer than it eventually was. Ultimately the Conservatives won a narrow majority.
Reuse content