Three MPs who resigned from the Labour front bench have been dismissed by the shadow Chancellor, John McDonnell, as being drawn from a "narrow right-wing clique" as the turmoil at the top of the party intensified.
They walked out in protest over Jeremy Corbyn's shadow cabinet reshuffle, in which a Blairite was sacked and a Trident supporter sidelined, and accused him of widening the party's north-south divide.
Mr Corbyn also faced controversy over the appointment of Emily Thornberry as his new shadow Defence Secretary after it emerged she accepted donations from a law firm facing disciplinary action over its role in an inquiry into allegations of murder and torture by British soldiers.
Despite taking 35 hours to complete, Mr Corbyn's reshuffle proved more limited than had been expected. Hilary Benn, who had been widely tipped for the sack as shadow Foreign Secretary, held on to his job, although the Blairite Pat McFadden was dismissed as shadow Europe minister.
Ms Thornberry, who shares Mr Corbyn's opposition to renewing the Trident nuclear deterrent, replaced Maria Eagle, who takes the opposite view. Ms Eagle was shifted sideways to succeed Michael Dugher, who was fired as shadow Culture Secretary.
The moves provoked three resignations by Labour frontbenchers – Kevan Jones, Jonathan Reynolds and Stephen Doughty.
The three who jumped
Jonathan Reynolds Shadow minister for railways and the first to resign, in support of sacked Europe spokesman Pat McFadden. He said he could not "endorse the world view of the Stop the War Coalition", which Jeremy Corbyn chaired. 
Kevan Jones The shadow defence minister who earlier clashed with Corbyn ally Ken Livingstone said he would make the case for replacing Trident from the backbenches. "I believe it is the right policy for the country to maintain a minimum credible nuclear deterrent," he wrote in his resignation letter.
Stephen Doughty Resigning live on the BBC, the shadow Foreign Office minister said he was "dismayed that two of our most able and experienced colleagues have been sacked for speaking out".
Quitting as a shadow defence minister, Kevan Jones claimed that Ms Eagle had been moved against her will despite briefings that her new role was her "dream".
He said there had been "nothing straightforward or honest" in the conduct of the reshuffle and claimed Labour was being run in a "very top-down" manner.
Mr Jones added that people would "look on in dismay" at the decision by Mr Corbyn to install Ms Thornberry, his Islington constituency neighbour, as shadow Defence Secretary.
"Our defence policy is being controlled by a north London party of the party," he said. 
Mr Reynolds, who stood down as shadow rail minister, said: "I think there is a danger that we might become too Londoncentric – that's a regular complaint from Labour Party members in my area – not just limited to Jeremy's administration. But clearly the front bench is geographically a little bit unbalanced now."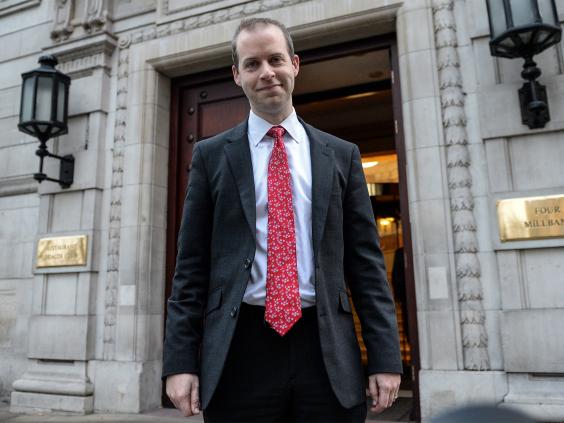 Mr Doughty quit as shadow Foreign Office minister live on television, telling the BBC he had "looked at his own conscience" and was stepping down after the leader's office told "lies" about the reasons why Mr McFadden had lost his job.
Mr McDonnell said the trio were linked to the New Labour pressure group, Progress. He said: "They come from a narrow right-wing clique within the Labour Party, based around the organisation Progress."
Mr McDonnell told Channel 4 News: "There's a group within the Labour Party who have a right-wing conservative agenda. Within Progress itself, there are some who are quite hard right, and I think they've never accepted Jeremy's leadership." But he added that Labour was a "broad church" and there was room within the party for those views to be debated.
An ally of Mr Corbyn accused centrist MPs of conducting a "deliberate" and "co-ordinated" effort to undermine the leadership by "lying" about the reasons for Mr McFadden's sacking. 
He said Mr McFadden and his allies, including the three shadow ministers who resigned in protest at his sacking, had distorted what Mr Corbyn told him on the telephone and had toured the airwaves to repeat their "lies". 
Ms Thornberry's promotion came just over a year after she stood down from Ed Miliband's frontbench over a "snobby" picture she took of a house bedecked with England flags. In the Commons, Mr Cameron said she had "serious questions to answer" over her links to the legal firm Leigh Day. She received a £14,500 donation from the firm between September 2013 and March 2014 to pay for a legal research assistant for her office when she was shadow Attorney General.
It has been referred to the Solicitors Disciplinary Tribunal over allegations it destroyed a document at the centre of the £31m Al-Sweady inquiry, which eventually found that claims of murder and torture by British soldiers were "completely baseless".
Ms Thornberry said: "Leigh Day is an outstanding firm of solicitors. I have no idea what has happened or what these allegations are.
"I understand they are currently before a solicitors' tribunal… But it had nothing to do with any of the outstanding youngsters who gave their time to help us out here."
Reuse content