Labour has acted swiftly to suspend two councillors after social media posts emerged of them suggesting Israel should be relocated to the United States and describing "Zionist Jews" as a "disgrace to humanity". 
Ilyas Aziz, a Nottingham City councillor, has been suspended pending an investigation in the latest row over controversial comments to hit the party. Mr Aziz also appeared to liken the actions of Israel against the Palestinians to those of the Nazis against the Jews. 
Shortly after a second councillor for Blackburn, Salim Mulla, became the second elected politician on Monday to be suspended after controversial comments emerged on his Facebook feed. 
In a post, from 2014, Mr Mulla shared footage allegedly showing footage of a Palestinian boy being arrested with a comment from the councillor saying: "Apartheid at its best. Zionist Jews are a disgrace to humanity."
A Labour spokeswoman confirmed that both councillors have been supsended pending investigation. 
It comes after Jeremy Corbyn insisted the party is "united" in opposing antisemitism in the wake of a turbulent week which has also seen the suspension of MP Naz Shah and former London mayor Ken Livingstone.
"Ilyas Aziz has been suspended from the Labour Party pending an investigation," A Labour spokeswoman said. 
Among Facebook posts from Mr Aziz's account highlighted on the Guido Fawkes website was a comment saying: "Jews and Muslims lived together in the Middle East, in peace pre 1948. Perhaps it would have been wiser to create Israel in America it's big enough. They could relocate even now."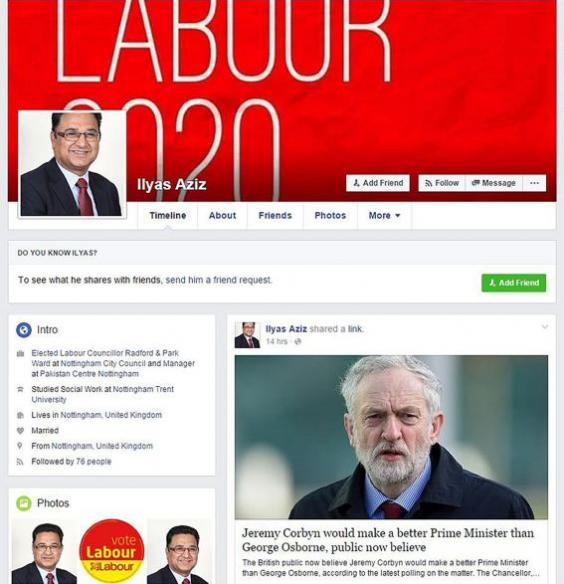 On Sunday Diane Abbott, the shadow International Development Secretary and one of Mr Corbyn's closest allies in Westminster, dismissed claims that the Labour Party has a problem with antisemitism as "smears". 
"It's something of a smear against ordinary party members, it is, it is a smear to say the Labour party has a problem with antisemitism," Ms Abbott said on the BBC's Andrew Marr Show.
Len McCluskey, General Secretary of Unite and Labour's biggest donor, added that Mr Corbyn was the victim of "a cynical attempt to manipulate antisemitism for political aims".
"The idea that there is an antisemitic crisis within the Labour Party is absolutely offensive but it is being used in order to challenge Jeremy Corbyn," he told Pienaar's Politics on BBC Radio 5 Live.
"Once the mood music of antisemitism dies down, then next week and the week after there will be another subject. It is an issue that comes up because somebody says something stupid and then immediately it becomes a crisis."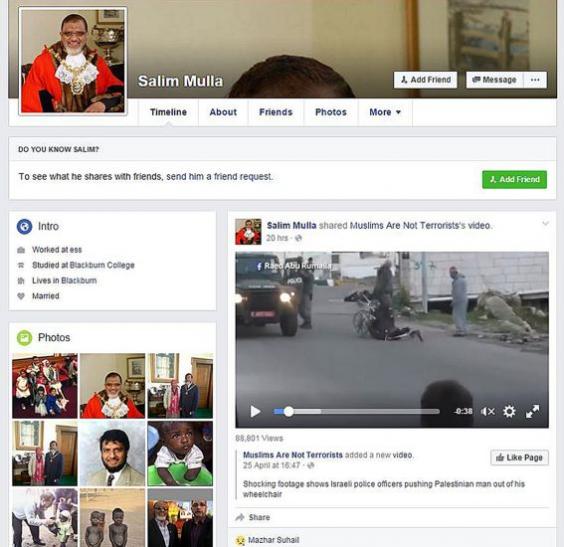 The row had been "got up by the right-wing press aided and abetted by Labour MPs" and party grandees who "get out of their wheelchair and toss a few hand grenades in", the union chief added.
According to Press Association, after his suspension had been announced, Mr Aziz said: "I have no comment at all."
Reuse content