Labour can easily replace the former shadow cabinet ministers who have said they will not serve on Jeremy Corbyn's front bench, his deputy has said.
Tom Watson said it was reasonable for people to step down from the front bench but that there were plenty of people who could do the jobs of those who had left.
"It's fine for people to leave the front bench, I've done that myself a few times – but you've got to have the spirit of unity in your heart when you do it and you want to try and make it work but enjoy the freedom to speak out," he told the BBC's Andrew Marr Show.
"What I do know from my own experience is that there's always someone else who can do a frontbench job.  There's plenty of ambitious and talented people in the parliamentary Labour party."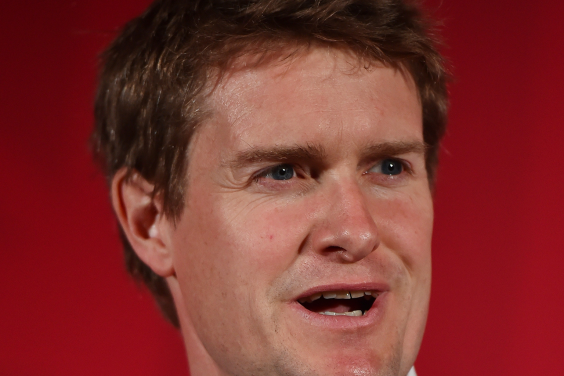 In the wake of yesterday's leadership landslide for Mr Corbyn a number of senior Labour figures ruled themselves out of shadow ministerial positions.
Former shadow treasury minister Rachel Reeves, former shadow education secretary Tristram Hunt, and former housing minister Emma Reynolds said they would work from the backbenches.
Former shadow home secretary Yvette Cooper said she did not expect to serve on the front bench, as did Cumbria MP Jamie Reed, in a letter distributed online before Mr Corbyn's victory speech had even concluded.
Former leadership contender Liz Kendall has also said she would not work with Mr Corbyn.
Labour's newly elected deputy leader also said a "putsch" or coup against Mr Corbyn would not happen because of the scale of his mandate.
"There's zero chance of that happening," Mr Watson argued. "Labour party members will not accept that."
Mr Corbyn was elected as Labour leader to succeed Ed Miliband on a landslide, gaining 59.5 per cent of the vote.
The result was compared to 19 per cent for Andy Burnham, 17 per cent for Yvette Cooper and 4.5 per cent for Liz Kendall.
Despite only gaining the bare minimum of nominations from MPs to get on the ballot paper, the new leader of the opposition proved very popular with members, registered supporters, and affiliated trade unionists.
He now faces the daunting task of leading a party whose establishment was dead-set against his victory and who warned that he could destroy the party.
Reuse content