A Labour minister has resigned from the party's front bench in the wake of a reshuffle by Jeremy Corbyn.
Jonathan Reynolds, who served as the shadow minister for railways, said he wanted to participate in a debate about the future of the Labour party from its backbenches.
He also criticised the decision to sack former shadow Europe minister Pat McFadden over comments regarding terrorism.
Mr McFadden says he was told he was removed from his position for comments he made about Isis in Parliament. 
The comments were interpreted at the time as a part of a "coordinated attack" on Jeremy Corbyn and his association with the Stop The War group by Labour MPs from the right of the party.
Mr Reynolds, who wrote to Mr Corbyn this morning, is the first person to voluntarily step down after the protracted reshuffle.
In pictures: Jeremy Corbyn reshuffle
In pictures: Jeremy Corbyn reshuffle
1/11 Jonathan Reynolds,Shadow Railways Minister: RESIGNED

He resigned as shadow railways minister in protest at the reasons for sacking Pat McFadden

2/11 Kevan Jones, Shadow Defence Minister: RESIGNED

He resigned as a shadow defence minister who strongly supports renewal of Trident. Has spoken out against Jeremy Corbyn's leadership before and was also the centre of a row with Ken Livingstone after he said Jones "might need some psychiatric help" (Jones has previously spoken about his struggle with depression)

3/11 Stephen Doughty, Shadow Foreign Minister: RESIGNED

He quit as a shadow foreign minister in protest at the sacking of his colleague Pat McFadden as shadow Europe minister. He said he had "looked at his own conscience" and decided to step down

4/11 Pat McFadden, Shadow Europe Minister: SACKED

He was sacked as shadow Europe minister for "disloyalty" to leader Jeremy Corbyn

5/11 Pat Glass, Shadow Europe Minister: SAFE

Former junior shadow education minister Pat Glass replaced Pat McFadden as shadow Europe minister

6/11 Emily Thornberry, Shadow Defence Secretary: SAFE

She was promoted to shadow defence secretary. She is anti-Trident and therefore more in tune with Corbyn's stance and replaces Maria Eagle, who was pro-Trident

Getty

7/11 Emma Lewell-Buck, Shadow Minister for Devolution and Local Government: SAFE

Emma Lewell-Buck was promoted to shadow minister for devolution and local government

8/11 Michael Dugher, Shadow Culture Secretary: SACKED

Outspoken critic of Jeremy Corbyn's leadership, has been sacked as shadow culture secretary for his "incompetence and disloyalty"

9/11 Hilary Benn, Shadow Foreign Secretary: SAFE

Hilary Benn remains as shadow foreign secretary, but Corbyn's team has insisted his role now comes with 'new conditions' that he must agree with Corbyn over foreign policy. Benn insists there are no 'new conditions' attached to his job and insisted: "I haven't been muzzled. I'm going to be carrying on doing my job exactly as before"

10/11 Maria Eagle, Shadow Culture Secretary: SAFE

Maria Eagle, moved from shadow defence to shadow culture secretary as part of Corbyn's move to make his defence team match his anti-Trident views

11/11 Andy Burnham, Shadow Home Secretary: SAFE

Reports linked him to foreign secretary brief, but Corbyn appears to have backed down on sacking Hilary Benn. He does not see eye-to-eye with Corbyn on home affairs such as the Snooper's charter, but removing your shadow home secretary so soon after starting would have been a dangerous move by Corbyn
"Although I was personally against the proposal to extend airstrikes into Syria, I cannot in good conscience endorse the world view of Stop the War Coalition, who I believe to be fundamentally wrong in their assessment and understanding of the threats the UK faces," he wrote in a letter to Mr Corbyn.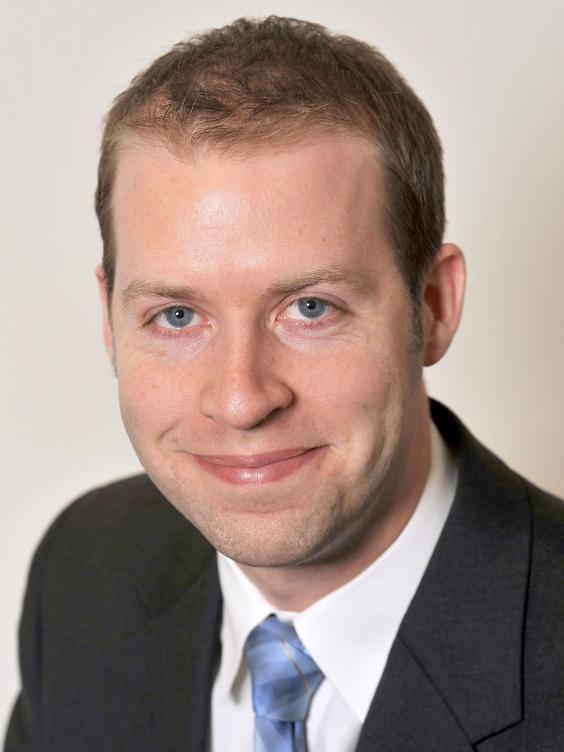 "The security and well-being of my constituents must always be my first consideration. And I therefore believe my colleague Pat McFadden was right to condemn those who would to any degree absolve Isis for their actions following the atrocities in Paris."
The reshuffle saw Mr McFadden sacked, alongside Michael Dugher, the former shadow culture secretary. Both were accused of disloyalty.
Shadow defence secretary Maria Eagle was moved to Mr Dugher's vacant shadow culture secretary brief. She was replaced by Emily Thornberry.
It had previously been reported that Anglea Eagle and Hilary Benn were set to be sacked by Mr Corbyn, but this did not ultimately happen.
Shadow chancellor John McDonnell told reporters after the reshuffle was concluded that there was never any question that Mr Benn would have been sacked.
Reuse content