Labour moderates are plotting a fightback aimed at regaining control of the party and its policies from the left after Jeremy Corbyn's expected election as leader.
A group of Labour MPs is already discussing how to stop the party fighting the 2020 general election on a left-wing manifesto similar to its 1983 platform under Michael Foot, which was dubbed "the longest suicide note in history."
The MPs have held informal discussions among themselves after Parliament returned from recess this week, The Independent can reveal.
The move is a clear sign that modernisers are resigned to Mr Corbyn seeing off a late challenge from Yvette Cooper, who has enjoyed a high profile over the refugees crisis in the past fortnight.
The informal network, which includes some current frontbenchers, is expected to become a formal group if Mr Corbyn wins.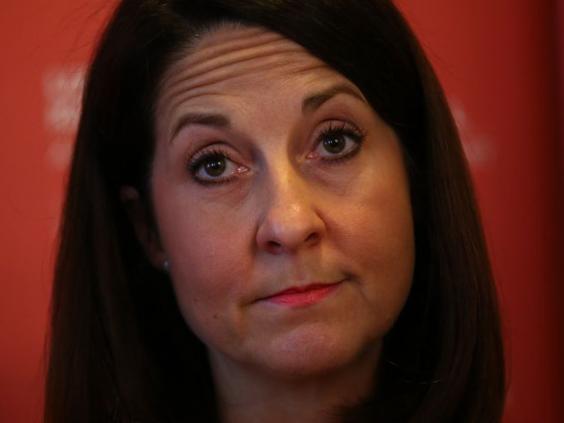 But modernisers, destabilised by Mr Corbyn's successful campaign, are divided amongst themselves about whether to serve in his frontbench team. About a dozen Shadow Cabinet members, including Ms Cooper and Liz Kendall, the Blairite leadership candidate, would refuse to stay on. 
Only about 20 of the 36 MPs who nominated Mr Corbyn voted for him and a rebellion by many of Labour's 232 MPs could see him struggle to fill junior frontbench posts. However, some of his critics would serve and fight their corner. "Why create a vacancy for a loony?" one asked.
Moderates will try to recruit members to prevent the left gaining control of constituency Labour parties. But they could be outgunned if Mr Corbyn offered free full party membership to the 112,000 registered supporters who paid £3 to get a vote. Modernisers fear the left would seize the party's levers of power while Mr Corbyn is leader –giving more control over policy to the annual conference and national executive committee and less influence to the Parliamentary Labour Party.
Big trade unions such as Unite, Unison and the GMB are expected to back the left's power grab.
Labour leadership: The Contenders
Labour leadership: The Contenders
1/2 Jeremy Corbyn

Jeremy Corbyn started off as the rank outsider in the race to replace Ed Miliband and admitted he was only standing to ensure the left of the party was given a voice in the contest. But the Islington North MP, who first entered Parliament in 1983, is now the firm favourite to be elected Labour leader on September 12 after a surge in left-wing supporters signing up for a vote.

PA

2/2 Andy Burnham

Andy Burnham started out as the front-runner in the leadership election, seen as the candidate of the left until Jeremy Corbyn entered the race. The former Cabinet minister has found himself squeezed between the growing populism of Corbyn's radical agenda and the moderate, centre-left Yvette Cooper, not knowing which way to turn. It has attracted damaging labels such as 'flip-flop Andy', most notably over his response to the Government's Welfare Bill. He remains hopeful he can win enough second preference votes to take him over the 50 per cent threshold ahead of Corbyn.

PA
Even if Labour MPs succeed in their plans to oust Mr Corbyn before the next election, another problem is the lack of an obvious centrist candidate with star quality, insiders admit.
Modernising MPs would oppose any moves by Mr Corbyn to attract  left-leaning voters from the Greens, Scottish National Party and Liberal Democrats. His critics insist that four out of five votes Labour needs to win to regain power in 2020 will be from the Conservatives.
Jo Cox, who nominated Mr Corbyn but voted for the Blairite candidate Ms Kendall, said: "The fight has to be about winning back those Tory voters who had previously voted Labour. The 2020 manifesto must be grounded in reality."
Stephen Kinnock, another new MP and the son of the former Labour leader Lord (Neil) Kinnock, said: "We need to define why we exist in the 21st century and reinvent that mission. We need the right language and the right vision that is going to inspire people."
Their planned group would be separate from Labour for the Common Good, set up by Shadow Cabinet members Chuka Umunna and Tristram Hunt, to encourage debate.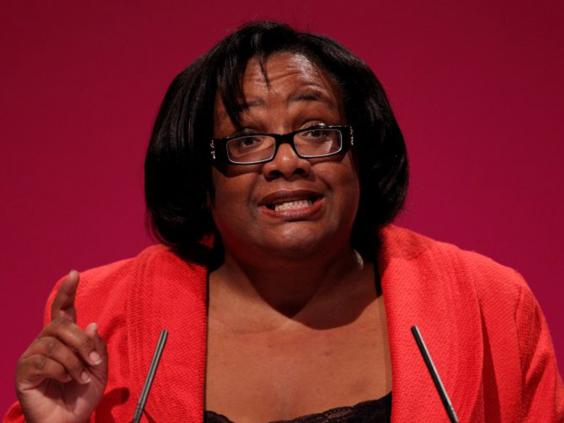 Jon Cruddas, who was Ed Miliband's policy chief, admitted Mr Corbyn's campaign had "enthused" many people but warned: "I'm worried that it might turn into an early 1980s Trotskyist tribute act which has the culture around it which is very hostile to anyone who disagrees and it could just collapse in front of the electorate."
Voting closed at noon on 10 September, with some of the 550,000 entitled to vote saying they were unable to do so. Labour officials insisted only a "tiny" number missed out.
Ms Kendall, expected to come last in the four-horse race, said the party must accept the result as legitimate but warned Mr Corbyn he would not have "a mandate for untrammelled power," adding: "Anyone who seeks to exacerbate divisions will only store up trouble for the future."
Corbyn allies insisted he would  ensure a "more collegiate" party as leader. The veteran left-winger told his 99th and final campaign rally at a "homecoming" in his Islington North constituency: "Our campaign has been far broader than the election of one individual to lead the Labour Party – it is about a new, kinder style of politics and a fairer Britain."
Speaking to Channel 4 News, he admitted many Labour MPs "do not agree with many of the ideas I've put forward", but said he was "extremely confident" that he could fill a Shadow Cabinet if elected leader. Asked if he was scared by the prospect of being leader, he said: "I'm very well aware of the responsibility. Scared? No."
On Friday, David Cameron will claim Labour has "completely vacated the intellectual playing field" with policies that "pose a clear threat" to the financial security of Britain.
In a speech in Leeds, the Prime Minister will say:  "I have watched with some bewilderment the Labour leadership election. Their whole debate seems to ignore what almost every other political party in almost every other country has now grasped. They're still debating whether the deficit needs to be cut. It's as if the financial crash... never happened."
* Labour's candidate for Mayor of London will be announced on Friday with a close-run result expected between Dame Tessa Jowell and Sadiq Khan.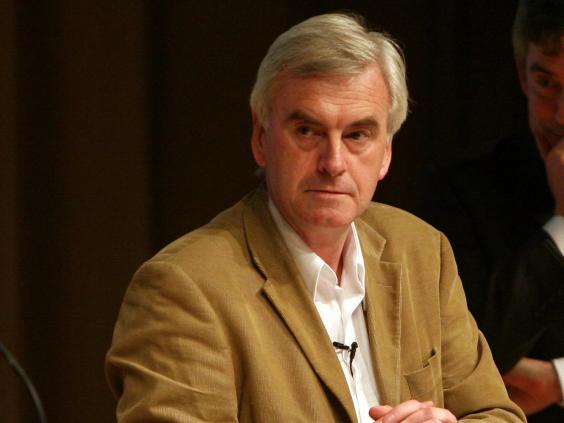 Corbyn's cabinet: Names in the frame
John McDonnell
One of Corbyn's confidantes. Despite being an MP since 1997, he has never held ministerial or shadow ministerial office. He will get a big portfolio – possibly Business or shadow Chancellor.
Andy Burnham
The only one of three other leadership candidates who has said he would serve under Corbyn. Burnham would be able to stay as shadow Health Secretary but would be a contender to be shadow Chancellor.
Diane Abbott
She has been a shadow health minister in the past and could get a promotion to shadow Health Secretary.
Sadiq Khan
If he doesn't win Labour's nomination to run for London Mayor he will be in Corbyn's Shadow Cabinet – possibly as Labour's first Muslim shadow Home Secretary. 
Jon Trickett
One of the 30 MPs who nominated Corbyn for the leadership – and one of the 19 who actually supported him. An outside bet for shadow Foreign Secretary.
Reuse content