A Labour pressure group is asking party members to vote against leadership candidate Jeremy Corbyn because he would "destroy Labour's chances of electability".
Labour First sent an email to its members suggesting that supporters of the three other contenders to transfer votes to each other at constituency nomination meetings to cut his support.
Despite being widely considered the underdog, Mr Corbyn emerged as a surprising front-runner earlier this week when reports said 28 Constituency Labour Parties (CLPs) had nominated him so far.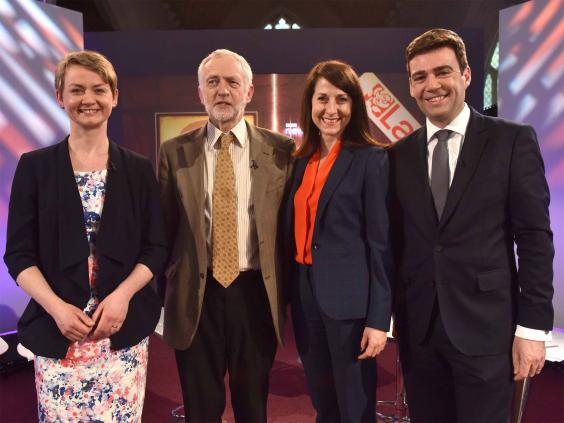 Sources told the BBC that number could rise dramatically and Unite, the biggest trade union in Britain, is also backing Mr Corbyn, with thousands of its members reportedly signing up as Labour supporters so they can vote.
The former trade union official, who is seen as the most left-wing MP in the running, is up against Andy Burnham, Yvette Cooper and Liz Kendall.
Labour First's secretary, Luke Akehurst, urged members who support the three other candidates to "transfer votes" at the CLP stage to lower Mr Corbyn's apparent support.
His email, seen by the BBC, said: "We clearly do not share Jeremy Corbyn's politics and believe these would destroy Labour's chances of electability.
"We would therefore encourage supporters of Andy, Yvette and Liz to transfer votes to each other at CLP nomination meetings so that as few CLPs as possible make supporting nominations for Jeremy."
Constituency parties have until 31 July to nominate their preferred candidates and Mr Corbyn is so far reported to be in second place, behind Mr Burnham on 33 nominations.
Ms Cooper has 24 and Ms Kendall four.
CLP nominations have no direct impact on the Labour leadership election, which is decided by the individual votes of party members and supporters, but are taken as an indicator of the level of support for each candidate.
Mr Corbyn, the MP for Islington North, was elected in 1983 and is known for his anti-austerity stance and opposition to the Iraq war and frequent rebellions against the Blair government.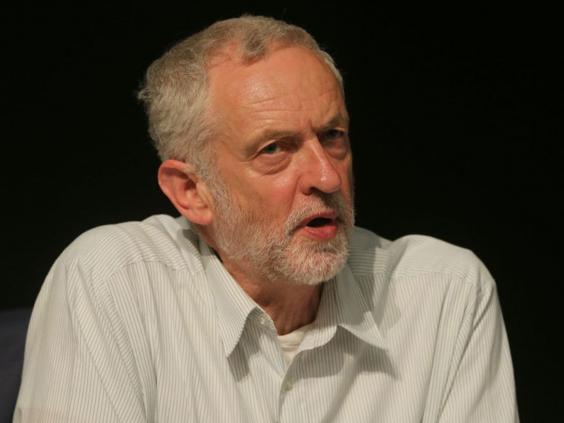 The 66-year-old is the vice-chair of the Campaign for Nuclear Disarmament, chair of the Stop the War coalition a patron of the Palestine Solidarity Campaign and a columnist for the socialist Morning Star newspaper.
In a statement announcing his leadership bid, he said Labour was founded to stand up to injustice but "lots its way", ignoring supporters and being "cowed by powerful commercial interests and the press".
A spokesperson from Mr Corbyn's campaign told the Huffington Post: "Despite starting as very much the underdog, and despite these tactics, Jeremy Corbyn is already proving more successful with CLP nominations than many expected.
"It's seems quite desperate to try to stop Jeremy at all costs rather than have a debate about the merits about all four candidates."
Reuse content