One of Ed Miliband's closest allies led condemnation of the Daily Express last night after it described people with foreign-born parents as "hidden" migrants.
In a scathing open letter to the paper, Lord Wood said its definition would mean the Labour leader – as well as Prince Charles, Boris Johnson and Winston Churchill – being categorised as migrants.
The Express report was based on an analysis by Migration Watch, the anti-immigration pressure group, on the scale of immigration during the past decade.
It said its impact over that period had been underestimated because it did not take into account the children of foreign-born mothers.
In a page-one story, the Express covered the report under the headline "'Hidden' migrant millions".
In a letter to Richard Desmond, the paper's proprietor, Lord Wood wrote: "Depicting the children of migrants in this way insinuates that, despite being born and bred in the UK, we should regard them as in the same category as those who were born and bred abroad. And if that is the insinuation, I find it offensive as someone who is British, proud of my country, and with a German mother who has lived in Britain permanently and happily for over 50 years."
He said Mr Desmond's maternal grandparents came from Ukraine in search of a better life. Lord Wood said he found it curious that Mr Desmond "would be happy to give this impression about the descendants of immigrants".
Lord Wood, a shadow minister and adviser to the Labour leader, asked: "Are you happy that the Daily Express is saying that we should consider people such as Prince Charles, Ed Miliband, Boris Johnson and Winston Churchill as migrants 'hidden' from the British public by official statistics? And is it correct that the Daily Express is suggesting that the children of Nick Clegg and, for that matter, Nigel Farage are 'hidden migrants'?"
His attack – fully endorsed by Mr Miliband – came a year after the Labour leader clashed with the Daily Mail after it ran an article about his late father, Ralph, which was headed: "The man who hated Britain."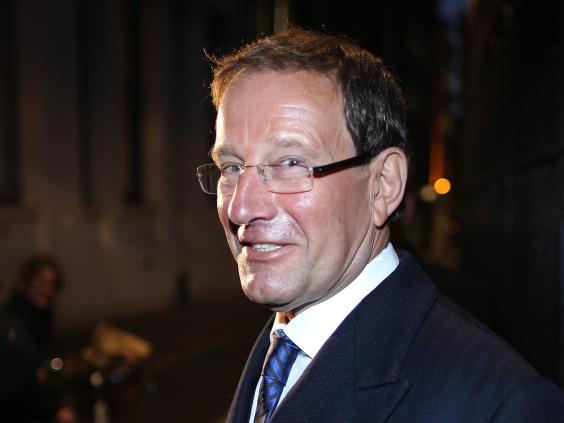 Migration Watch, which has had a close relationship with the Express, yesterday signalled its dismay with the paper's presentation of its report. It said: "We would not use the term 'hidden migrant' and it is not appropriate. We have distanced ourselves from the Express headline."
A spokesman for Northern and Shell, the newspaper's parent company, said last night: "We reported accurately on the Migration Watch report. Nowhere in our article do we describe the children of immigrants as 'un-British' or 'foreign'."
But Sunder Katwala, the director of British Future, said: "Front-page headlines claiming British-born babies are 'hidden migrants'', is bad for integration and, I suspect, will leave a nasty taste in the mouths of most people."
Coming over here… immigrant parents
Ed Miliband
Both the Labour leader's parents were born abroad, and arrived in Britain as refugees from the Nazis.
Nigel Farage's daughters
The Ukip leader's current wife, Kirsten, by whom he has two daughters, is a German national.
Prince Charles
The heir to throne's father, the Duke of Edinburgh, was born in Greece, a descendant of Danish and Greek royalty
Winston Churchill
Churchill's mother, born Jeanette Jerome, was a socialite from New York.
Reuse content