Peers are preparing for a fresh showdown with the Government over plans to allow police to examine people's online browsing histories. They are also concerned that the Government has rejected calls for judges, rather than ministers, to issue eavesdropping warrants.
The moves, which come days after the House of Lords torpedoed George Osborne's tax credit plans, reflect growing anxiety over the impact of a wide-ranging surveillance Bill to be published next week.
Critics from across the political divide say they fear the Bill, which will update 15-year-old legislation, could amount to the return of the "Snooper's Charter" and undermine the privacy of individuals.
The draft Investigatory Powers Bill is expected to give police the authority to access the browsing history of any computer user in Britain and require telecommunications companies to retain information about customers' website visits.
The Government is also understood to have rejected calls for final responsibility for signing warrants to be shifted from the Home Secretary and the Foreign Secretary to senior judges.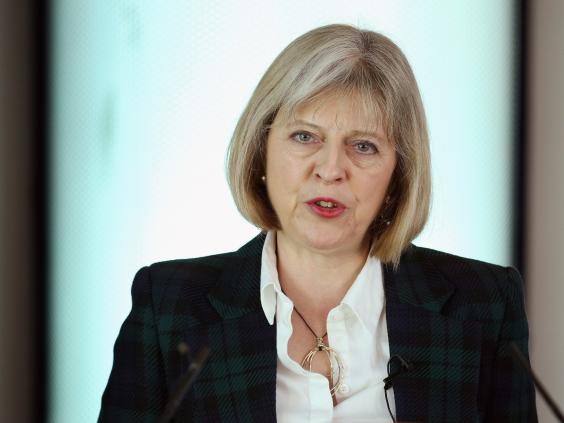 The expected moves are likely to become a major battleground next year between the Government and the Lords, where Conservatives occupy less than one-third of the seats.
The power of the upper house to frustrate Tory legislation was dramatically illustrated on 26 October when peers defeated the Government twice on tax credits. The next day it came within a few votes of blocking moves to delete 1.9 million names from the Electoral Register in December, and peers are likely to defeat the Government next month and support allowing 16- and 17-year -olds to vote in the EU referendum.
Tim Farron, the Liberal Democrat leader, signalled that he would be prepared to muster his 112-strong bloc of peers to oppose measures which undermined individual liberty. "We would use all parliamentary tools available to us to ensure any proposed legislation is properly scrutinised," he told The Independent.
"Liberal Democrats will always support proportionate measures to increase our security, but we must not allow cornerstone civil liberties to be swept away. We will wait with interest to see the detail of the draft Bill, as the Tories have long argued for powers that are not targeted and not proportionate. We blocked the 'snooper's charter' in government and would strongly resist any attempt to bring it back.
"It would be a dramatic shift in the relationship between the state and the individual and fundamentally strikes the wrong balance between liberty and security."
The crossbencher Lord Alton of Liverpool, a campaigner on human rights, said: "I would be particularly concerned if the judicial link was broken and responsibility was just placed in the hands of politicians. As to the idea that the House of Lords is just going to walk away, well, after the last week I hope the Government realises the Bill isn't going to be given an easy ride."
A Lords source said feelings ran high among peers of all political persuasions on civil liberties issues, creating unusual alliances and often pitting peers against their parties' agreed positions. "This is a House of individuals, many of whom are lawyers and care about these things." 
Police want enhanced powers because the scale of activity carried out online by terrorists, paedophiles and criminal gangs mean that traditional methods of surveillance have become outmoded.
But Rachel Robinson, of Liberty, said: "It defies belief that the Government continues to seek powers so extraordinarily intrusive that none of our major intelligence allies think them acceptable to use on their people.
"These measures have already been rejected by a cross-party parliamentary committee and the Independent Reviewer of Terrorism Legislation. We will resist them in the strongest terms."
Governmental surveillance
Governmental surveillance
1/8 Governmental surveillance

Detachment 3, Air Force Flight Test Center #2, Groom Lake, Nevada

Trevor Paglen

2/8 Governmental surveillance

Black Site, Kabul, Afghanistan

Trevor Paglen

3/8 Governmental surveillance

A drone hovering in the skies over Dande Darpa Khel, North Waziristan

Trevor Paglen/Noor Behram

4/8 Governmental surveillance

Hide and seek: the tiny dots visible in this image is a Reaper drone

Trevor Paglen

5/8 Governmental surveillance

National Reconnaissance Office Ground Station, New Mexico

Trevor Paglen

6/8 Governmental surveillance

N5177C at Gold Coast Terminal, Las Vegas. The plane is one of those used to shuttle people to work at classified military installations in the Nevada desert

Trevor Paglen

7/8 Governmental surveillance

The Salt Pit, previously secret CIA prison, north-east of Kabul, Afghanistan

Trevor Paglen

8/8 Governmental surveillance

Remote: Paglen took this photograph of Open Hangar in Nevada using a high powered telescope

Trevor Paglen
A Home Office spokesman said: "The Government will shortly publish a draft Investigatory Powers Bill for pre-legislative scrutiny. It will update the legal framework governing the use of investigatory powers to ensure law enforcement and the security and intelligence agencies have the powers they need, subject to strong safeguards and robust, independent oversight.
"The draft Bill will build on the recommendations made by three independent reviews undertaken by the Intelligence and Security Committee of Parliament, the Royal United Services Institute, and David Anderson QC, the Independent Reviewer of Terrorism Legislation."
Under scrutiny: The draft bill on surveillance
By common consent, the legislation on surveillance is outdated and confusing and should be rewritten to reflect the massive changes in technology over the past 15 years.
The draft Bill to be published next week is also designed to reassure the public that, following the leaks of classified information by Edward Snowden, innocent people are not subject to mass surveillance.
The Bill's most contentious proposal is likely to be widening the authority of police and security services to access users' web browsing histories, although not individual pages accessed – as well as phone numbers rung and people with whom emails have been exchanged, although not their contents.
Another clash is looming over who can issue interception warrants. The power currently resides with cabinet ministers, but David Anderson, the Independent Reviewer of Terrorism Legislation, recommended switching it to High Court judges.
Theresa May is understood to disagree and to have concluded that the power should remain with politicians. She has reportedly been advised that judges' decisions could be challenged in court.
As a compromise she may suggest judges be allowed to review warrants after they have been signed off.