Nigel Farage has defended his HIV comments by saying it was "a sensible Christian thing" to look after British people over foreign nationals.
The Ukip leader was attacked by human rights and Aids campaigners for his incorrect assertion during Thursday's leaders' debate that 60 per cent of new diagnoses in the UK were not for British patients.
Speaking to Sky News while campaigning in South Thanet yesterday, he was asked whether withholding treatment because of a person's country of birth was in line with the "Christian values" he had earlier professed.
"What good Christian would say to an 85-year-old woman you can't have breast cancer treatment because we can't afford it, whilst at the same time shovelling billions of pounds on foreign aid, allowing people from all over the world to fly into Britain as health tourists to get a HIV test and drugs over £20,000 a year," Mr Farage said.
"It is a sensible Christian thing to look after your family and your own community first."
He added that there was no difference on principle between HIV and cancer treatment.
On the question of his own religion, Mr Farage described himself as a "lapsed" Anglican who does not attend church regularly but believes in God.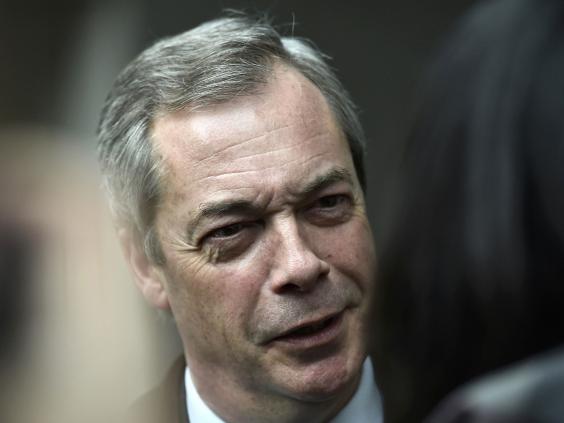 During a segment on the NHS during the leaders' debate, he said that although "horrible things" were happening in other parts of the world, British taxpayers should be given priority on the NHS.
"There are 7,000 diagnoses in this country every year for people who are HIV positive, but 60 per cent of them are not for British nationals," he said.
"You can come into Britain, from anywhere in the world, and get diagnosed with HIV, and get the anti-retroviral drugs which cost up to £25,000 per year per patient."
TV leaders' debate 2015
TV leaders' debate 2015
1/8 The leaders' debate 2015

Green Party leader Natalie Bennett, Liberal Democrat leader Nick Clegg, Ukip leader Nigel Farage, Labour leader Ed Miliband, Plaid Cymru leader Leanne Wood, First Minister Nicola Sturgeon and Prime Minister David Cameron during the 7-way debate

PA

2/8 David Cameron

David Cameron: "People who come here and work hard help make this a great country, but we do need immigration that's controlled and fair."

Getty Images Europe

3/8 Ed Miliband

Ed Miliband says that work 'doesn't pay' in Britain and says Labour would change that. He says David Cameron is talking rubbish.

Ken McKay/ITV/PA

4/8 Nick Clegg

Nick Clegg says there's "good immigration and bad immigration". "I want Britain to be open for business but not open to abuse".

Getty Images Europe

5/8 Nigel Farage

"Sixty per cent of [people with HIV] are not British nationals... I know there are some horrible things happening in many parts of the world, but what we need to do is put the NHS there for British families," says Nigel Farage

Ken McKay/ITV/PA

6/8 Nicola Sturgeon

Nicola Sturgeon says the PM is acting like a "petulant schoolchild threatening to leave".

Ken McKay/ITV/PA

7/8 Leanne Wood

Leanne Wood has a proposal: "I recognise there are many problems with the EU but Wales benefits from being a member".

Ken McKay/ITV/PA

8/8 Natalie Bennett

Natalie Bennett: "UN has asked us to take in Syrian refugees, we've taken in 143 Syrians, we should do more and our fair share"

ITV
The statement prompted an angry backlash on Twitter and swift reprimand from Leanne Wood, the leader of Plaid Cymru, who attacked Mr Farage for "dangerous scaremongering", while Ed Miliband tweeted that he "should be ashamed".
Ukip sources have since reportedly claimed the attack was carefully planned to fire up the party's core vote, under a strategy dubbed "shock and awful".
Bisi Alimi, 40, who was diagnosed with HIV in 2004 but was unable to access treatment in Nigeria for fear of being revealed to be a homosexual, said the comments made his "blood boil".
Speaking to The Independent, Mr Alimi said the majority of people with HIV who migrate the UK would have no idea they were entitled to free treatment.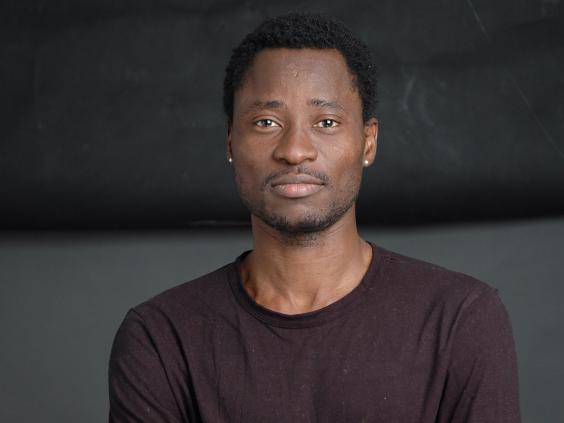 "When I came to this country in 2007 I was running away from being killed," he added.
"I thought, 'If I'm going to stay alive I've got to leave my country.' I had no idea that I could claim asylum, and that I could have access to treatment."
Mr Farage has brought up the issue of migrants with HIV several times before.
When asked what kind of people should be allowed to enter Britain last year, he said: "People who do not have HIV, to be frank. That's a good start. And people with a skill."
According to the latest figures held by Public Health England, 6,000 people were diagnosed with HIV in the UK in 2013 and 54 per cent of those were foreign nationals, although the country of birth was not known for about a sixth of patients.
The proportion of foreigners being treated for HIV on the NHS has actually been declining for more than a decade, as has the overall number of new diagnoses in Britain.
Reuse content